Washihara Hachimangu Shrine
This place is famous for its Yabusame field, the last remaining one in Japan. On the second Sunday of April, they hold a Yabusame event every year. Some years, the cherry blossoms are in bloom. This shrine has a history of over 600 years. It was built in1389, but in 1554 it burned down because of a battle. It was rebuilt in1568.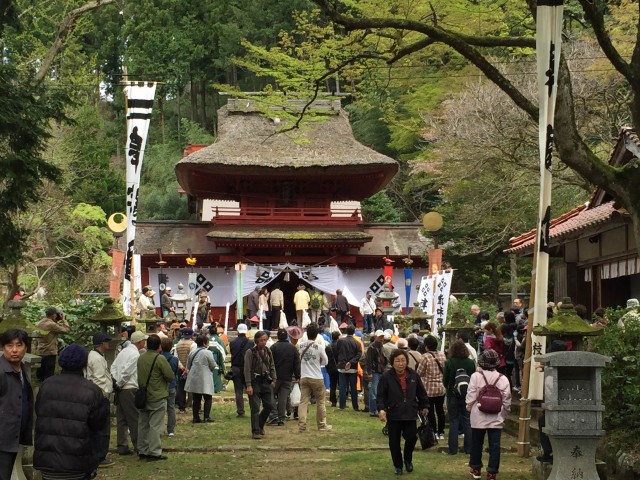 The shrine has stone stairs between the main shrine and the front shrine. It is made in a traditional style. The front shrine and Ro-mon gate (it means two-story gate) were designated as cultural properties in Shimane. Don't miss them! In addition the main shrine and the front shrine, Ro-mon gate were designated as important cultural properties in Japan. The Yabusame field was also designated as a historical site by Shimane. This shrine has long history, so if you want to visit a historical place, this is the place for you. And if you come on the day when the Yabusame event is held, you can enjoy a spectacular festival.
Information
Address :〒699-5613
Washihara, Tsuwano town, Kanoashi gun, Shimane prefecture
Access: JR Tsuwano station → Get on a bus from there for 10minutes →Get off the bus at the bus stop of 津和野温泉なごみの里. If you say "Washihara Hachimangu e ikitai desu ga' or 'I want to go to Washihara Hachimangu shrine', someone will help you!