Tokumasa
A visit to the Iwami region of Shimane should include some local cuisine. Japan is famed for its delicious food, and Tokumasa is no exception. It's a traditional Japanese restaurant in Tsuwano. Tsuwano is the 'little Kyoto' of Shimane, bursting with shrines, and temples, traditional architecture, and plenty of nice cafes and inns.
You can choose to sit on tatami mats and eat at a low table, or you can sit at the counter and watch the food preparation, if you are by yourself or in a small group.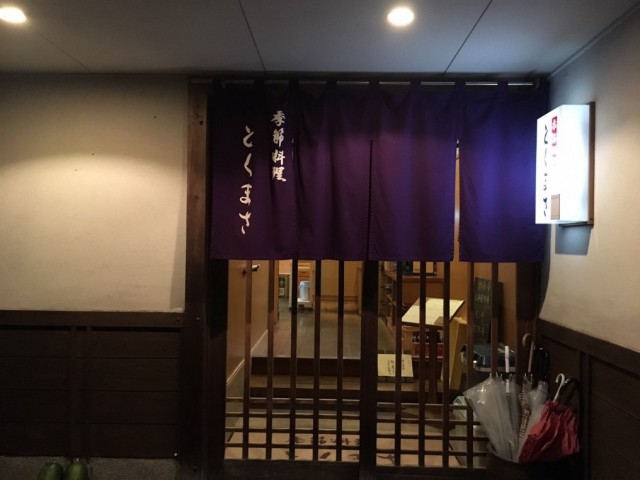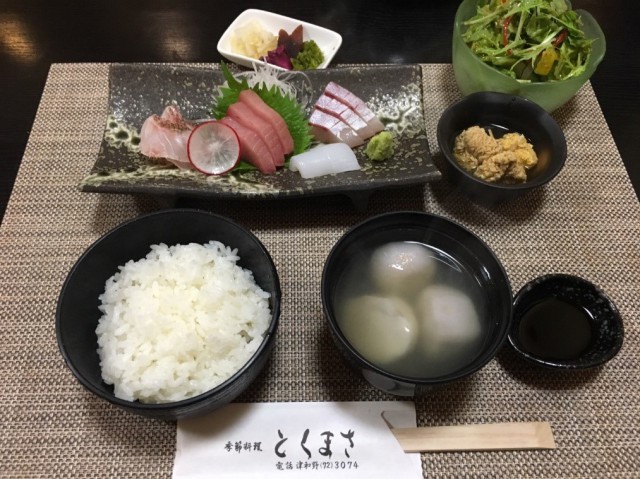 This is the Otukuri Gozen (1,500 yen). Otsukuri means sliced raw fish (sashimi) in Japanese. This combo includes Otsukuri (sliced raw fish), a small dish of veggies, salad, soup, vegetables, and rice. You can enjoy eating raw fish in Tokumasa.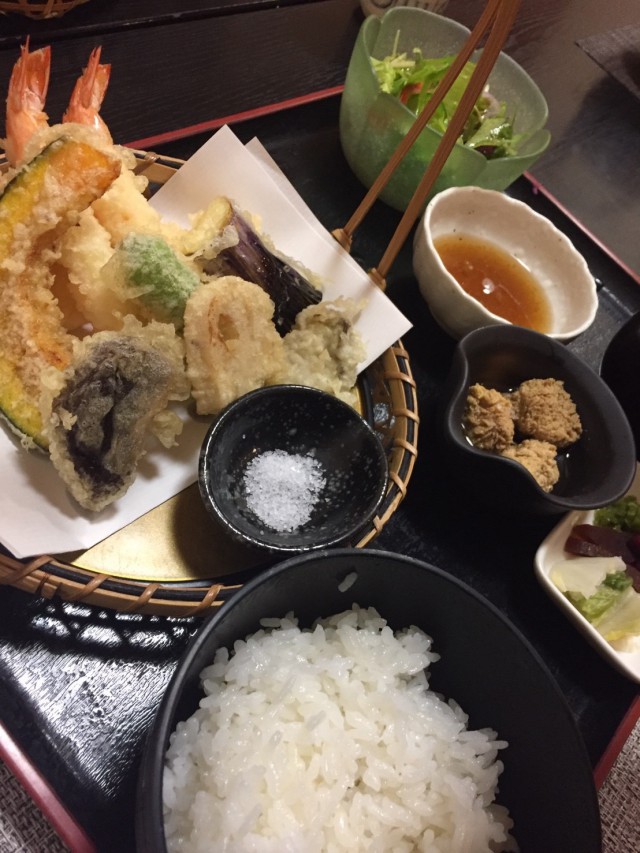 This is Tempura Gozen (1,500 yen). This combo includes tempura, a small veggie dish, salad, soup, vegetables, and rice. You can eat many kinds of tempura such as shrimp, fish, a pumpkin and so on. In this restaurant, customers can drink many kinds of alcohol. Enjoy your stay with some traditional dishes and local sake!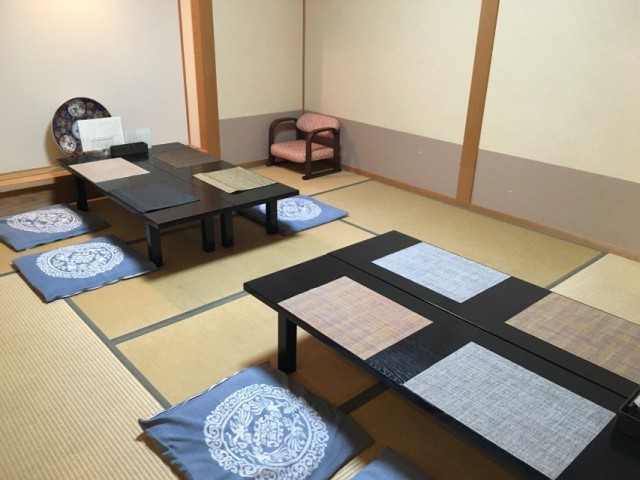 Open: AM12:00-PM:21:30
Closed: every Wednesday
Parking area: 2 spaces
Tel: 0856-72-3074 (in Japanese only)
If possible, make a reservation.
Address: 〒699-5605
Shimane, Kanoashi-gun, Tsuwano town, Ushiroda-i, 293