Tsuwano's Japanese heritage center (Tsuwano-cho Nihon-Isan Center)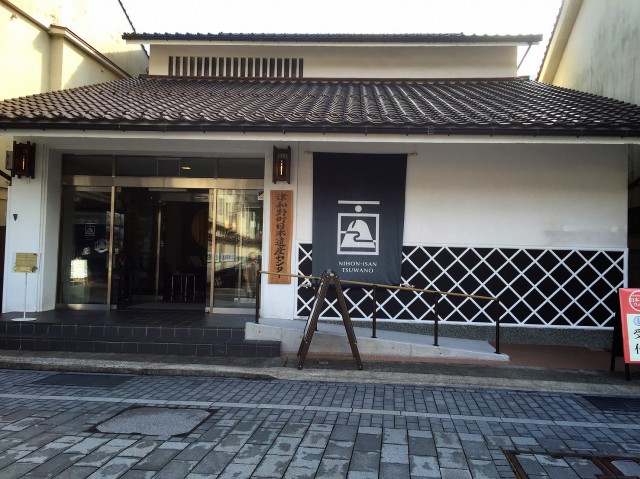 Iwami region is home to one of Japan's 'little Kyotos', smaller scale versions of the delightful city. Tsuwano has outstanding shrines and temples, incredible festivals, hot springs, sake breweries, a Christian history, an amazing garden, and even a steam train.
You can learn more about Tsuwano at its Japanese Heritage Center. There is a video and panel exhibition about a map featuring 100 pictures of the town, which was completed over 150 years ago. Pick up a free guidebook and try comparing this old scenery map with current Tsuwano. There are various courses for you to follow and much of the scenery is very similar to the old pictures.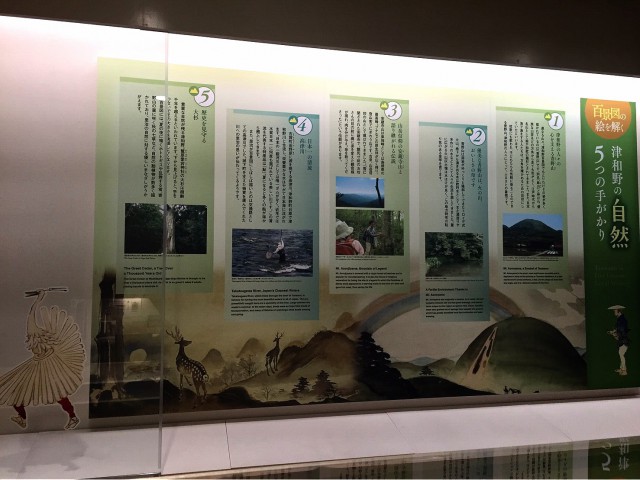 The 100 views map was created by the Kamei clan, governors of Tsuwano in ancient times. Kurimoto Satoharu, who served the clan, sketched places of interest, customs, and food culture of the period. It took him about four years to complete one hundred. Kurimoto's 100 views map shows us the scenery and customs of Tsuwano around 150 years ago.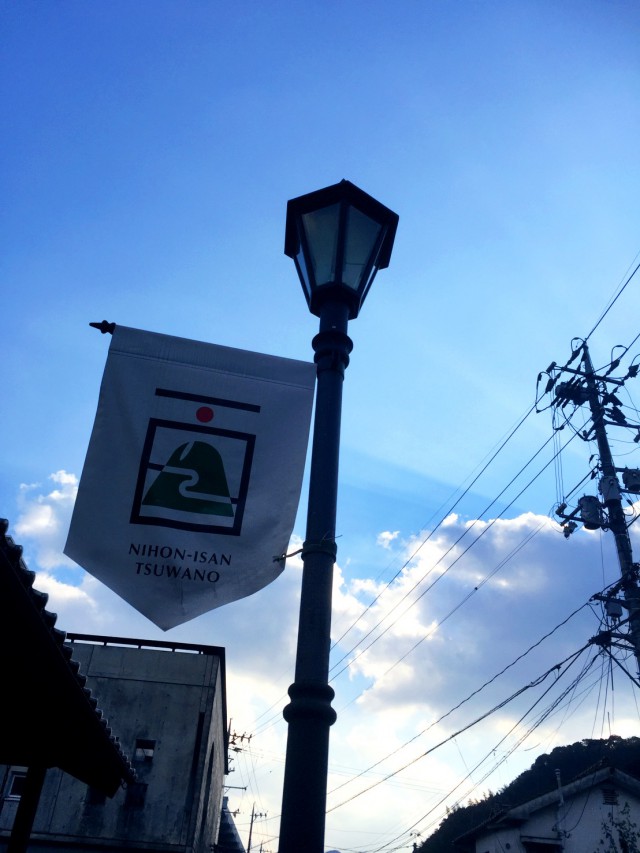 Look out for these signs outside the building.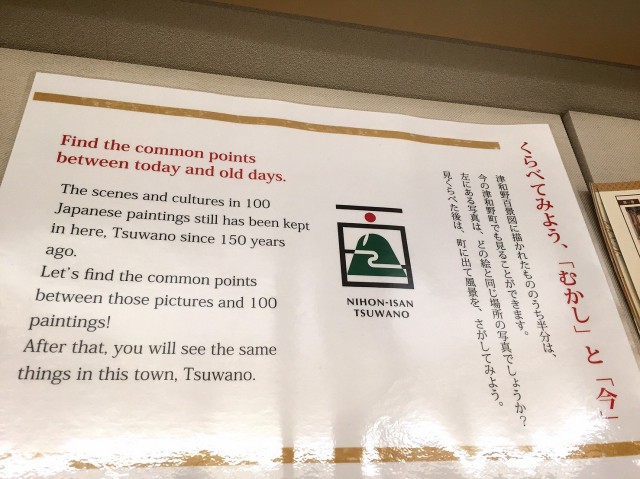 It would be better to search about Tsuwano's history on the Internet because the explanations in the museum were only written in Japanese when we visited However, there is a great DVD with English subtitles playing on a loop, explaining the history of the paintings and where to see the modern locations.
Open : 9 am ~ 5 pm
Holiday : every Monday (If Monday is a holiday, the next day is a holiday.)
Admission fee  : free
Phone number : 0856-72-1901 (in Japanese only)
Fax     : 0856-72-1902 (in Japanese only)
Address   : 〒699-5605
Shimane-prefecture, Kanoashi-county, Tsuwano-city, Ushiroda-ro 253
(Written by Minami)