Tsurube (Udon restaurant)
A visit to the Iwami region of Shimane should include some local cuisine. Japan is famed for its delicious food, and Tsurube is no exception.
It is an udon or noodle restaurant, famous for curry udon. Flat noodles match the spicy curry soup. But it gives an edge to people's appetite. You can try many kinds of udon in Tsurube. For example, Wild vegetable-Udon which has a lot of wild vegetables from the local area and the soup is light. Udon is good for digestion and easy for children to eat.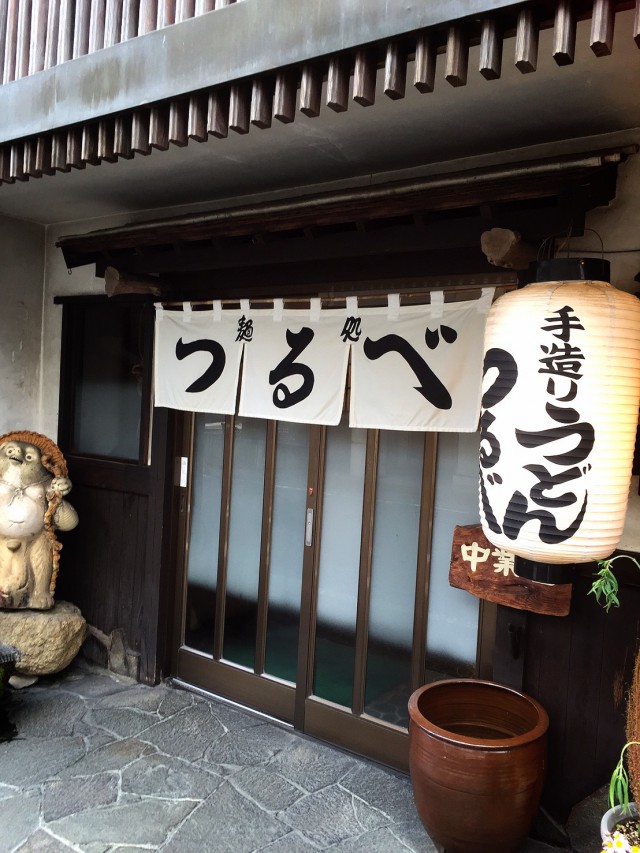 The entrance of Tsuruya. Look out for the Japanese traditional raccoon outside.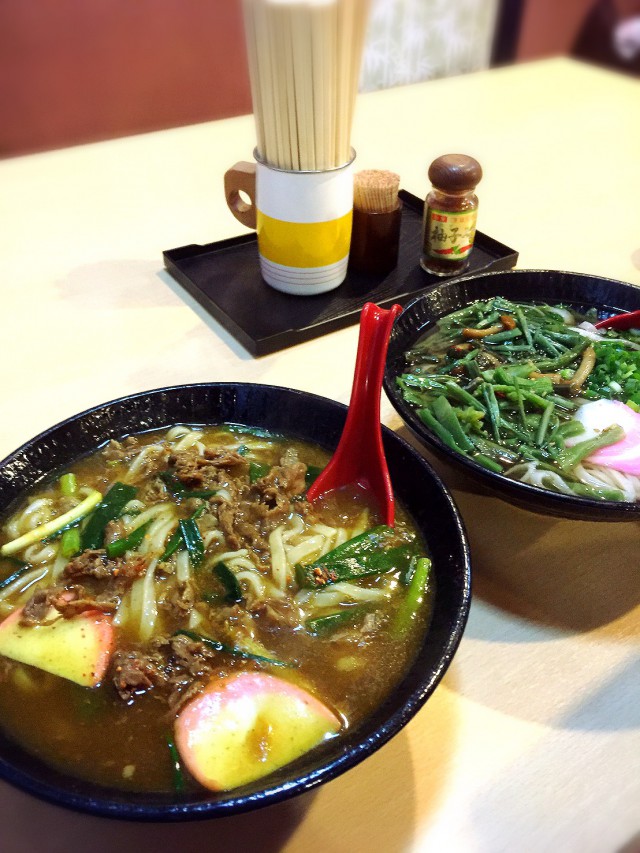 Curry-Udon and Wild vegetable-Udon.
When you enter Tsurube, you can see a target from Yabusame in Tsuwano. Yabusame is a Japanese traditional ritual where you can see mounted archery. Very few places in Japan do it anymore, but you can see Yabusame in Tsuwano.
Opening times: 11 am ~ 6:30 pm
Holidays: every Friday (If Friday is a holiday, Thursday is a holiday.)
Phone number: 0856-72-2098 (in Japanese only) They take reservations.
Address: Shimane-prefecture, Kanoashi-county, Tsuwano, Ushiroda-ro 384-1
(Written by Minami)