Kameria
Tsuwano, known as the 'little Kyoto' of Shimane, is bursting with shrines, and temples, traditional architecture, and plenty of nice cafes and inns.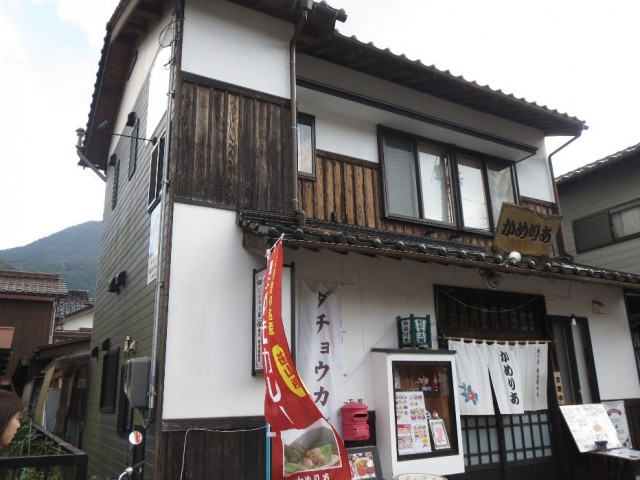 Kameria is a local restaurant in Tsuwano. It serves Fusion cuisine, food from many countries. Customers can also try yakiniku or grilled meat in Kameria. And they even have an English menu, so you'll have no trouble ordering here.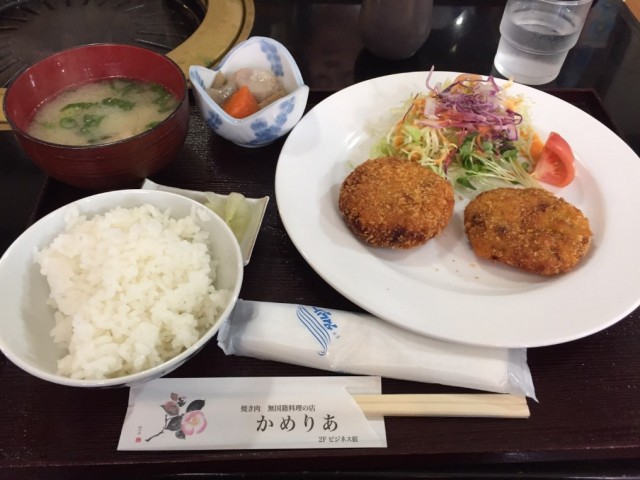 The picture above shows Taro croquette combo. This combo includes Taro croquette, salad, rice, miso soup, vegetable, and pickles. Tsuwano is famous for taro potatoes.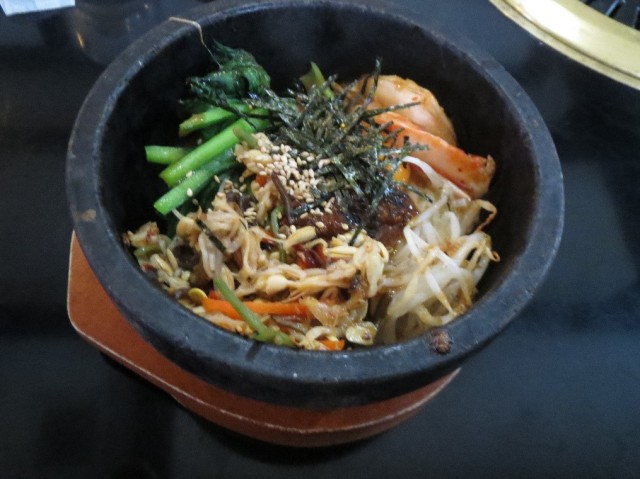 Bibimbap is a popular Korean food, a bowl of rice with Kimuchi or spicy pickles
You can even stay over cheaply on the second floor of Kameria. You'll pay 6,300 yen for one night stay, and you can eat three meals a day. This is really good value.
Lunch: AM11:00-PM 10:00
Closed: No scheduled holidays
Tel:0856-72-2037 (in Japanese only)
Parking area: 4 spaces
Address: 〒699-5605
Shimane, Kanoashi-gun, Tsuwano town, Taro-463-3