Mounted Archery (Yabusame)
Iwami region is home to one of Japan's 'little Kyotos', smaller scale versions of the delightful city. Tsuwano has outstanding shrines and temples, incredible festivals, hot springs, sake breweries, a Christian history, an amazing garden, and even a steam train.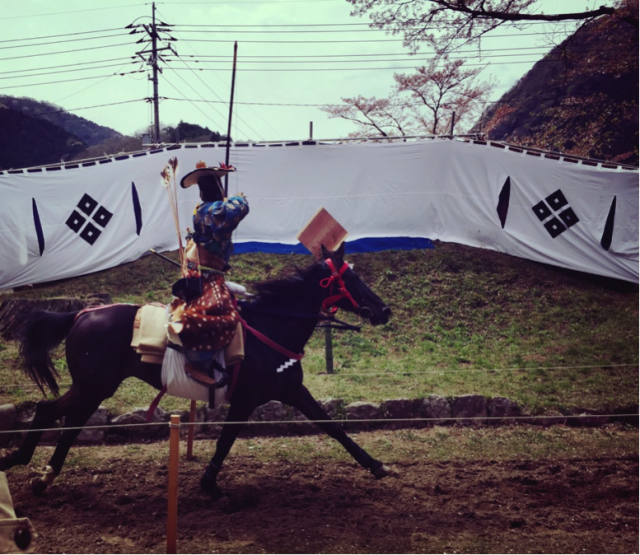 [Washihara Hachiman Yabusame field]
Yabusame is a traditional Japanese art, exercise and ceremony which all samurai took part in during the Warring States period (1467 – 1615 ). The riders wear traditional costumes and try to shoot at three targets. The crowd goes wild when the riders lodge an arrow in the target. It has a tremendous impact. This event will introduce you to the Japanese days of yore.
Tsuwano's Yabusame field is about 270 meters long and it is the last one existing in Japan. It was designated an intangible folk cultural asset in 1996.
The festival gets very busy when the weather is good so get there early to get a good spot to watch. Try to be to the right of a target up the slope a little for the best views.
【Time and Date】 First Sunday in April every year 11:00 am/ 2:00 pm
【Place】Washihara Hachiman, Tsuwano
【Phone】0856-72-0652 ( in Japanese only)
(written by Minami)