Masuda String-puppets
Masuda marionettes were designated as an intangible folk-cultural property of Shimane prefecture 60 years ago. They are incredibly rare, and if you have a chance to see one of the performances, it is an unforgettable. These marionettes were brought to Masuda around 1887. At that time, string puppets were becoming less popular in Tokyo. So, Sankichi Yamamoto, a puppeteer in Tokyo drifted west to the Kansai area and eventually arrived in Masuda. And then, he formed the Masuda marionette troupe.
Puppeteers, narrators, and musicians take part in the performance. The puppeteers are above the stage and make the 70cm puppets move delicately, using a small board called a yotsume. The marionette is tied to the yotsume board with a number of strings that can range from 13 to 18. It requires experience and skill to control the puppets and make them move as if they are alive. Masuda String-puppets Theater operates in the classical way. It is said that only the Masuda String-puppets Theater preserves the classic style of string-puppet performance.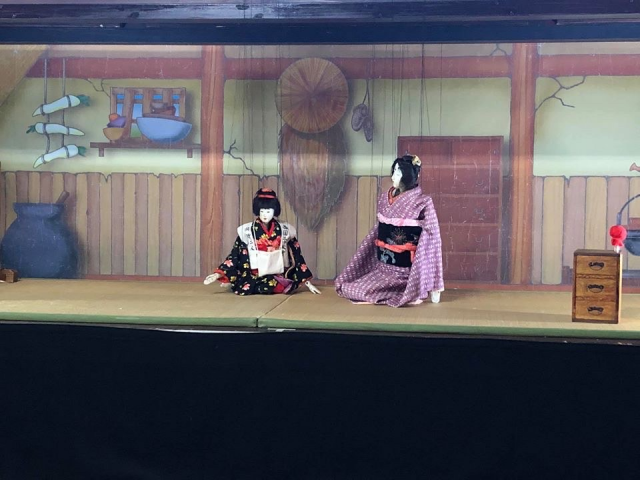 The puppets' head and body are separated, so they can be put together in many combinations. Female puppets have no legs, so the puppeteers make them walking gracefully using the hem of the kimono. The troupe has lions, butterflies, young women, samurai puppets for their various stories. Some of the puppet heads are from the original 1887 collection so it's a real piece of old Japan.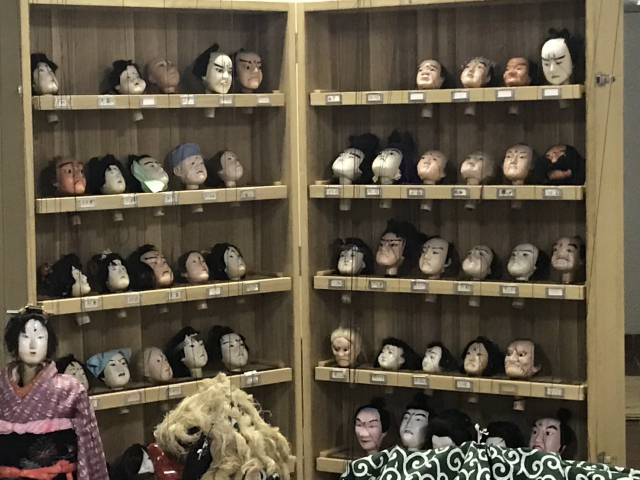 General information counter 'Grand Toit': 0856-31-1871 in Japanese only
Web site: www.grandtoit.jp/theater/itoayatsuri/
Reviewed by Sae