hito-toki (Cafe & Wine dining room)
hito-toki is a café and wine dining room which is a place with good vibes in Masuda. You can enjoy a delicious lunch with wine. It is located near the UNIQLO and some stores on route 191.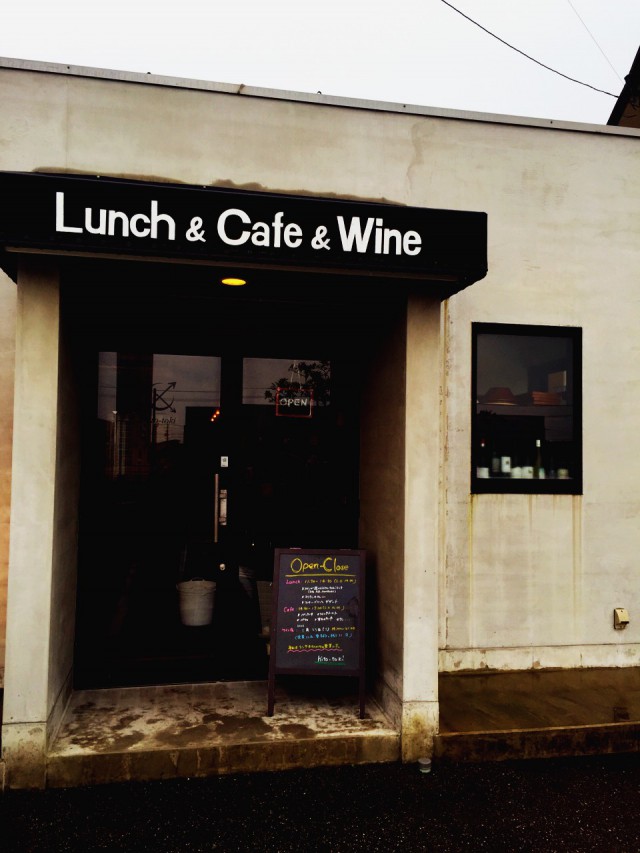 Today, I had a main dish from one of three choices patterns (meat or fish or ricebowl). You can also order Sri Lankan curry, drinks, and desserts.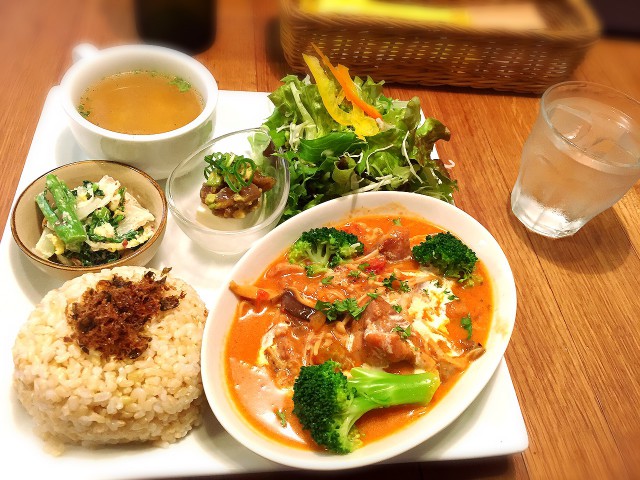 Meat lunch (1000yen)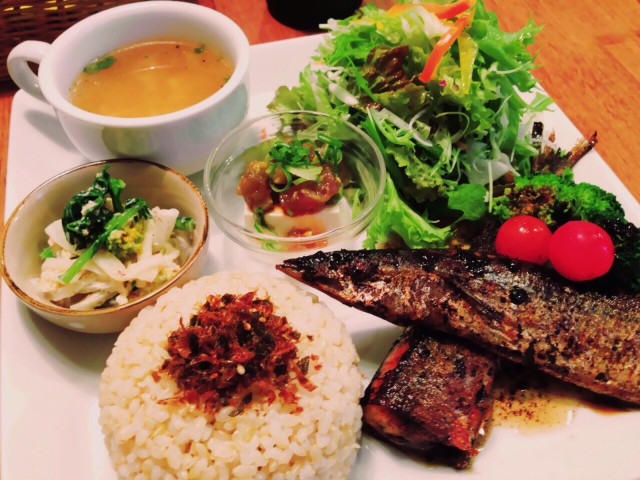 Fish lunch (yen)
The interior is fashionable and relaxed. It has some tables and a counter.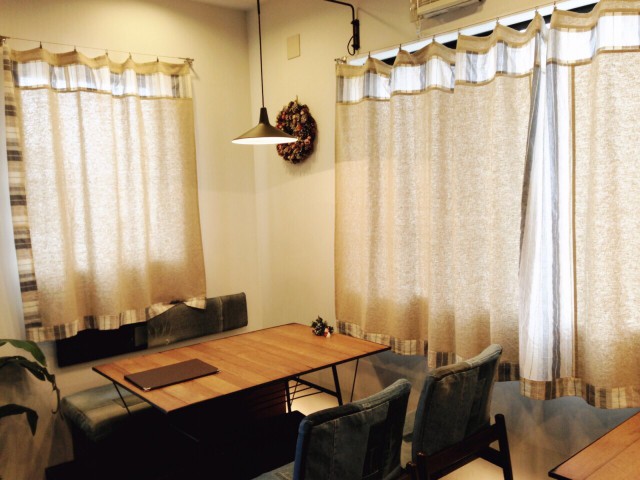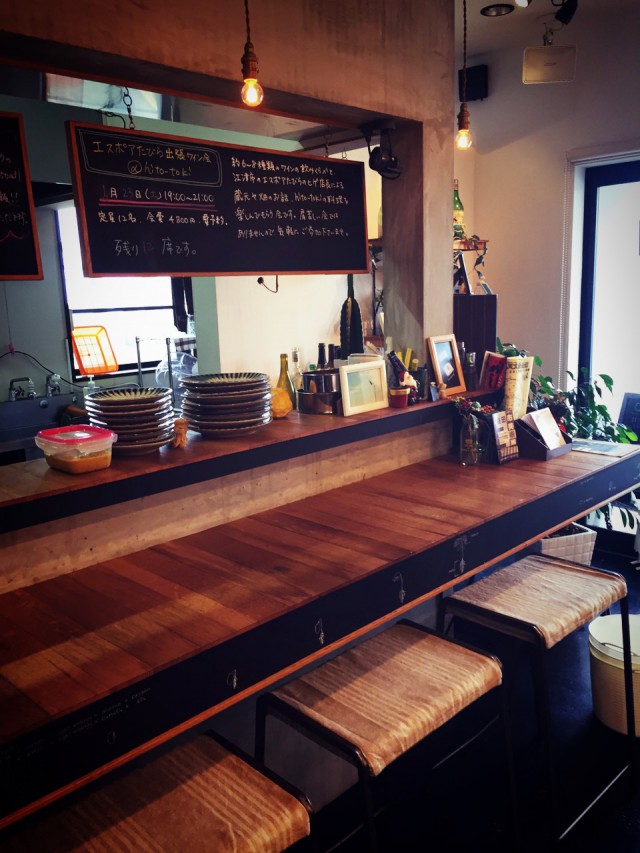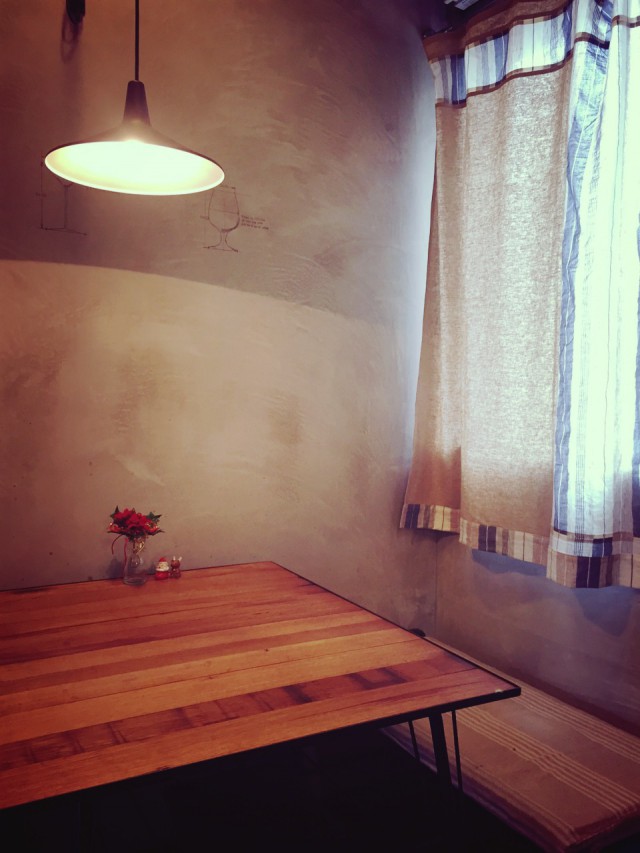 Address : Shimane-prefecture Masuda-city Takatsu 5 chome16-2
Tel & Fax: 0856-25-7722 (in Japanese only)
Open: 11:30am
Close: 17:00pm
(Lunch: 11:30am ~ 14:30pm / Last order: 14:00pm)
(Café: 14:30pm ~ 17:00pm / Last order: 16:00pm)
This café is closed on Wednesdays.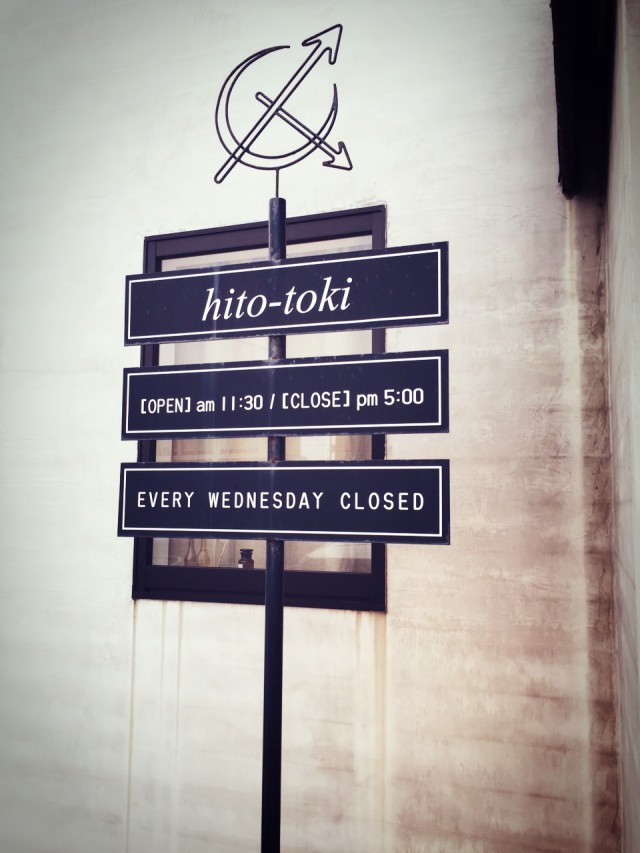 Please check their Facebook page!!
https://www.facebook.com/hitotoki.masuda
Written by Minami