Mystery House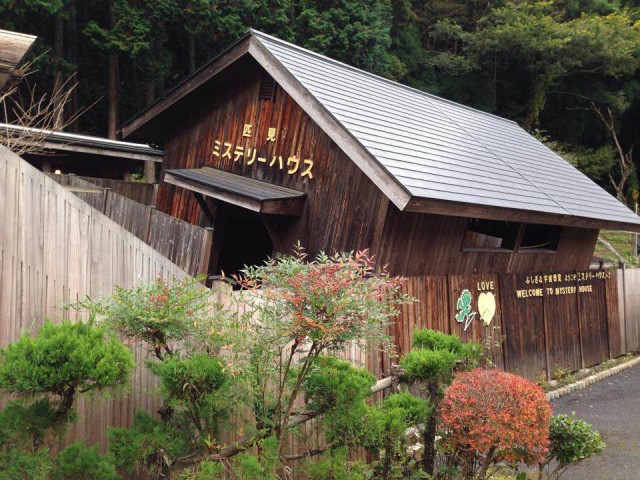 When you visit Hikimi, you can experience a strange feeling at its 'Mystery House'. The appearance is like a log cabin. So from the outside, the house doesn't seem strange. However, once you enter the house, it is difficult to walk straight and your body leans toward the wall. There are stairs too. Try to climb them without using the banister! It's even more difficult than walking straight in the house.
The mystery house's owner came in with us taught the trick of how to walk straight inside the buidling. She could walk much more easily than us in the house.
There are also magic mirrors in the house. You can enjoy looking tall or small, thin or fat. If you bring a camera, you can take pictures in the house or in front of the mirror
The mystery house is across from the maze, so you can enjoy that too.
Information
Fees : 250yen (children under 6 are free, discount for groups of over 20 people)
Sometimes the owner isn't there so there's an honesty box. Don't you love Shimane?
Address: 〒698-1211
Hikimi-uechi, Hikimicho, Masuda-shi, Shimane
Tel: 0856-56-0823 (Japanese only)
(Written by Ruri)