Jionji Temple (Iwami 33 Temple Pilgrimage)
This is Jionji (慈恩寺). It is located in Tsuchi cho, Gotsu city. The temple was built in 1376 by Tadafuyu Ashikaga, who lived there until his death in 1387.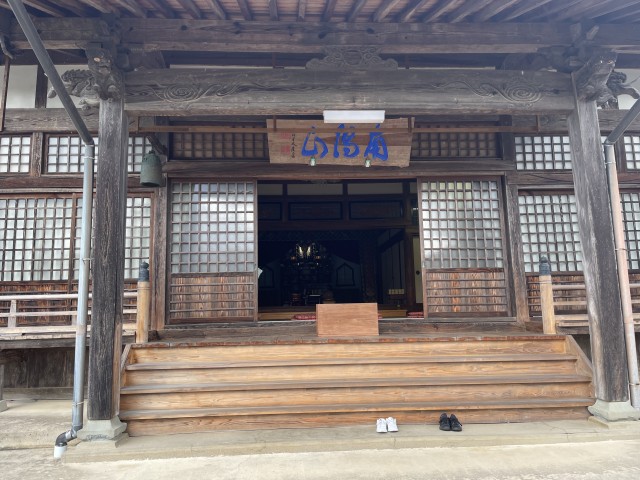 The picture below shows Ojizousan. Most Japanese people calle them Ojizousan, but, the real name is Jizoubosatsu, the guardian deity of children and travelers.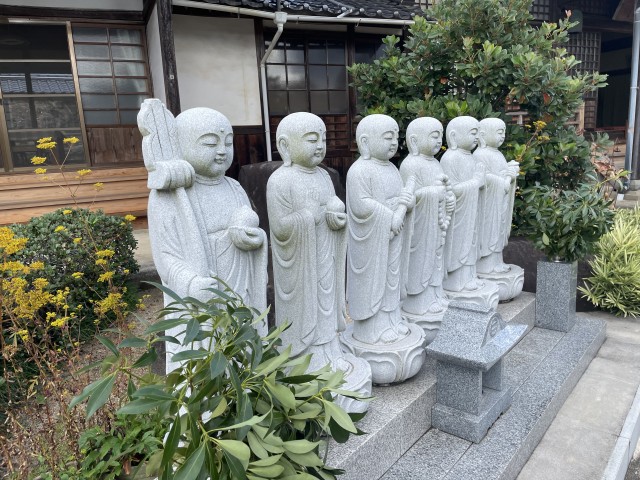 It is possible to experience Zazen mediation at this temple if you can speak Japanese and make a reservation in advance.
How to do Zazen
Put your left hand on your right hand.
Touch your thumbs on each hand.
Straighten your back.
You look a little lower a little and half open your eyes.
If you request it with a bow, the priest will hit your shoulder with a large wooden bat. He's pretty heavy- handed. You have been warned!