Takanoji Temple ( Iwami 33 Temple Pilgrimage)
If you enjoy walking, we recommend Takano temple, about 20 minutes by taxi from Yunotsu station in Iwami region. The main shrine is located at the top of a long, steep flight of stairs. In May, you can enjoy 1000s of azaleas during their festival. The whole mountain is red and pink.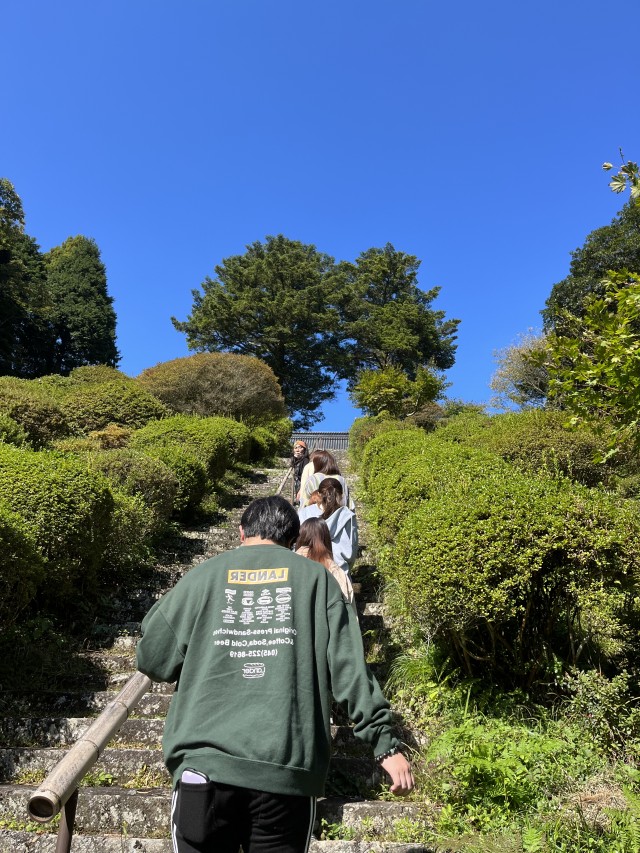 There are two entrances to the main temple. If you're driving and have limited mobility, park or get dropped off at the top and you can walk on the flat to the main temple building to see inside and the view down the valley. If you enjoy a bit of a walk, park at the bottom of the valley and climb the steep steps to the main temple.
At the lower entrance, pause to look at the large stone on your right as you approach the temple. It is said that a kappa, or dangerous water sprite, sat there. The kappa had come far from the river and had lost his little pool of water on his head, which gives him magic powers. He sat on the bench and the priest saw him. The kappa asked for water and the priest brought him a cup but the kappa poured the water on his head and his power was restored.
Climb up the stairs, be sure to pause and look down the valley as you do this. The view is spectacular and you might need a rest, too!
In the main temple at the top, on the ceiling is a powerful painting of a dragon. You can also see an ancient temple bell that the kappa is said to have brought in gratitude to the temple.
According to legend, the temple was founded in the 5th year of the Konin Era in the early Heian Period, or 815CE. It is said to have been founded by Kobo Daishi, and it is one of the 33 temples in the Iwami Kannon pilgrimage.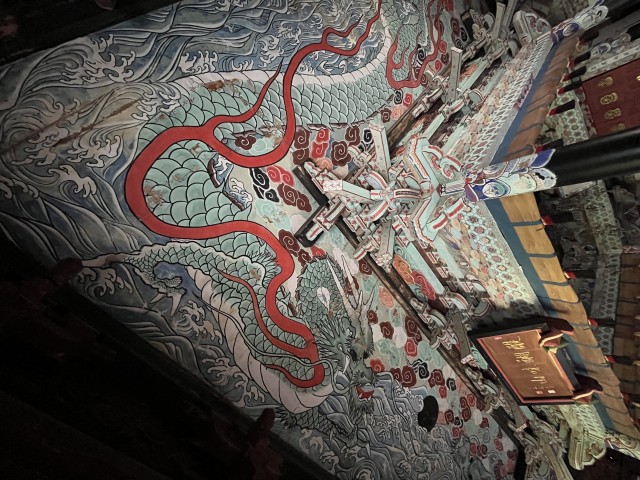 Address Idaha #480, Yunotsu, Ohda city, Shimane 699-2507 Japan
Phone number 0855-66-0043 (in Japanese only)