Ganryuji Temple (Iwami 33 Temple Pilgrimage)
History of Ganryuji Temple
About 1,200 years ago, during the Daido period (806~810), Kobo Daishi Kukai founded the nearby Koya Temple. At that time, he saw a waterfall from the hill behind the temple and, attracted by its beauty, built Gongendo Hall at the foot of the waterfall to enshrine Kumano Junisho Gongen. He named the temple Kumano-san. Later, in 1501, the temple was converted to the Rinzai sect of Zen Buddhism, and during the Tensho period (1573-1591), it became the current Soto sect of Zen Buddhism. In 1820, the main hall was built before the relocation, and was extensively reconstructed in 1908.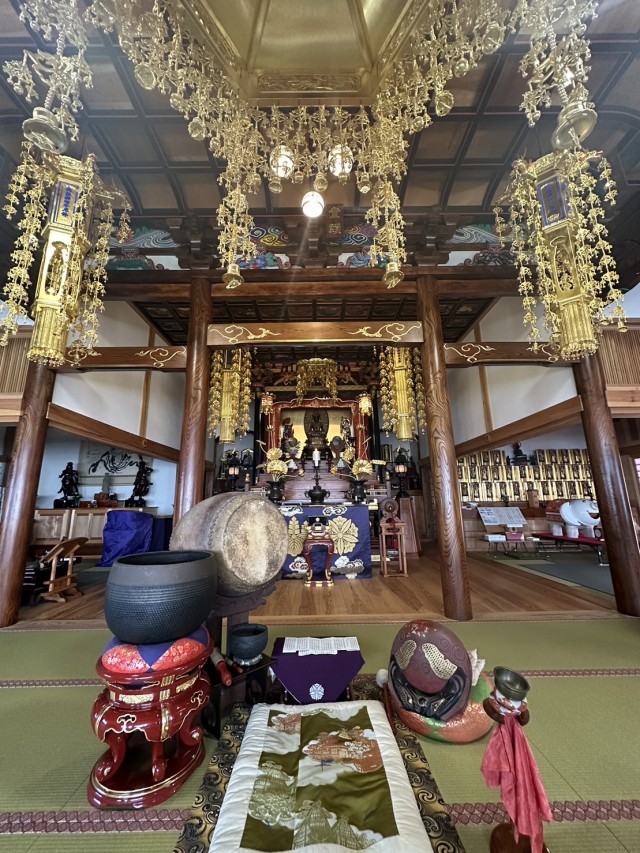 Ganryuji Temple Waterfall
Ganryuji Temple Waterfall is located about two km from Ganryuji Temple and consists of four tiers, each 121 m long and 18 m wide. The sound of the waterfall and the wind from the waterfall provide a spectacular and powerful view. The beauty of the four seasons, such as cherry blossoms in spring, fresh greenery in early summer, autumn leaves in fall, and snow in winter, heals people's hearts. Together with the surrounding natural forest, it has been selected as a cultural asset designated by Gotsu City.
Due to the construction of a dam, the current Ganryuji Temple has been re-located about two km away from the waterfall, but it was originally next to the waterfall. It is said that Kobo Daishi Kukai saw the waterfall and thought it would be a good training ground, so he built Gongendo at the foot of the waterfall and founded Ganryuji Temple.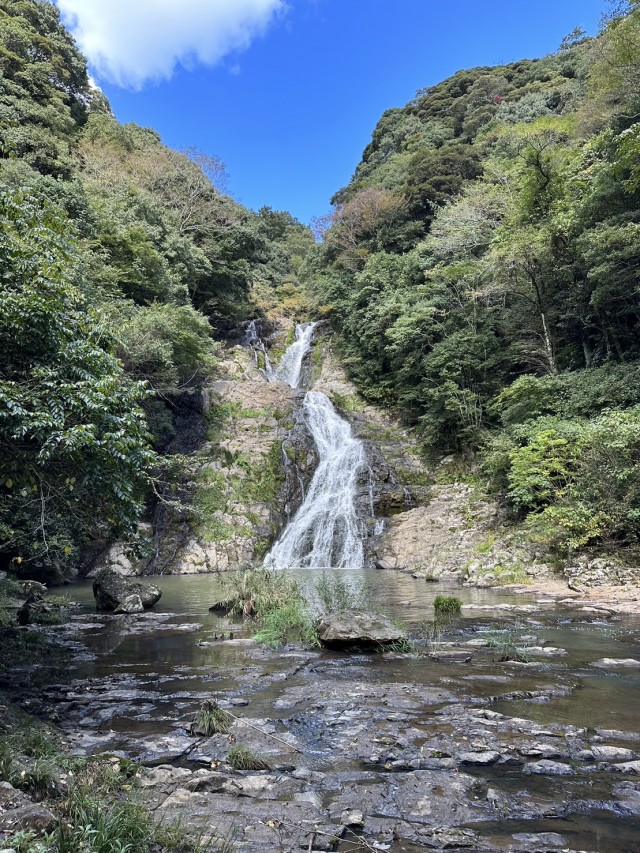 (Photos and words by Sera)