Seisuiji Temple
Seisuiji Temple is a Shingon Buddhist temple, and is a notable place in the history of Iwami Ginzan Silver Mine, which dates back to the late 16th century. Seisuiji Temple was originally located on the mountainside of Mt. Senno, surrounded by silver veins, and was revered by both warlords and local residents. It is said that Seisuiji Temple was the place where the mountaineer Denbei Yasuhara, who discovered one of the richest silver veins in Iwami Ginzan, prayed before reaching the main vein in 1602.
Splendid robes received from Shogun Ieyasu Tokugawa (1543-1616) as a reward for Yasuhara's contribution to the Shogunate's coffers were dedicated to Seisuiji Temple. Although the robes still the property of the temple, they are designated as an important cultural property and you can now see them at Kyoto National Museum.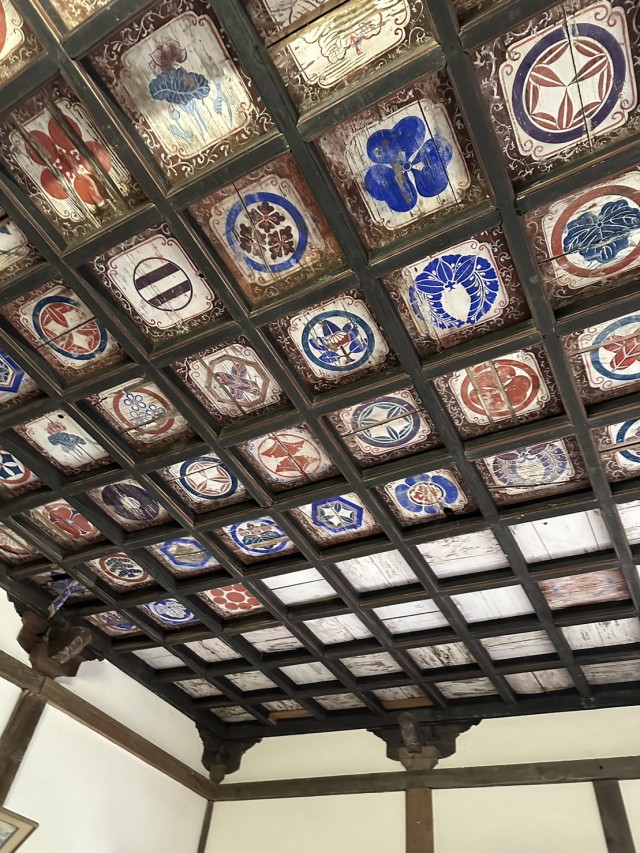 The main hall enshrines a gilded statue of the eleven-headed Kannon, a benevolent bodhisattva with eleven heads, and the lattice ceiling is decorated with the family crests of the samurai and merchants who donated to Seisuiji Temple. The current main gate of Seisuiji Temple was built in 1931, and was moved from a temple that had fallen into disuse. The main gate is protected by a pair of stone statues. On the right side stands Fudo Myoo, one of the Five Great Myoo's, who is said to stop by force any opposition to Buddhism, and on the left side stands Bishamonten, the highest of the Four Heavenly Kings and a god of good fortune.
(Photos and words by Sera)