Jinguji (Iwami 33 Temple Pilgrimage)
This quiet place surrounded by many trees is the original location of Jinguji tmple. It is located across a small bridge off the footpath.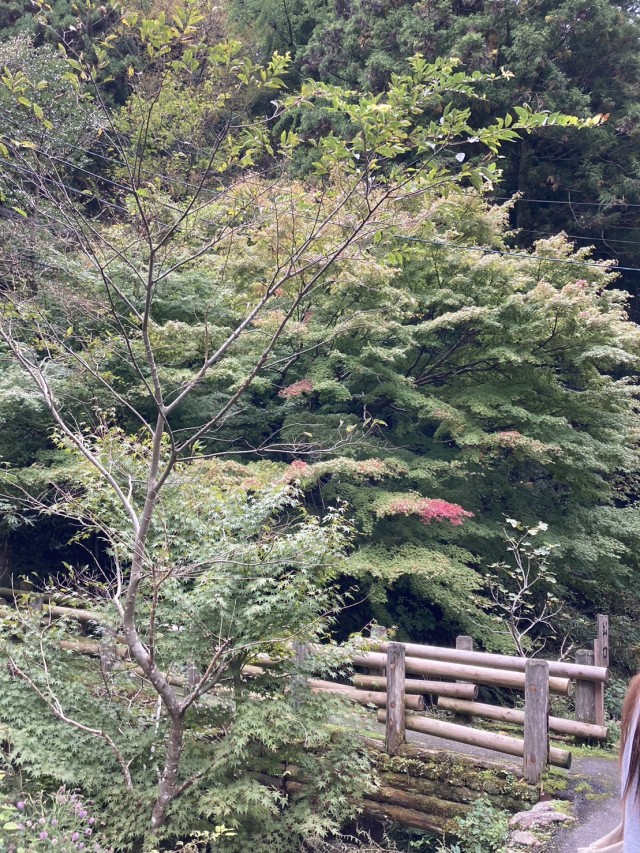 Jinguji was a Buddhist temple located in a Shinto shrine. So why did these two buildings from different religions exist in the same place? Japan originally had an indigenous religion called Shinto. However, In the middle of 6th century, Buddhism was introduced to Japan. Around the 8th century, the idea of mixing the two religions began to spread.
The idea of combining Shinto and Buddhsim was officially banned by the Meiji government around the 19th century. However, the idea and values remain deeply in Japan even today. Many traditional homes have not only a Buddist altar to honour dead ancestors but also a small Shinto shrine.
This temple was eventually merged with another temple called Seisuiji, so there are no buildings in the forest. Although, you cannot actually see Jinguji, you can see some interesting remnants. For example, you might think that these are just rocks, but look closer and you'll see that these are actually Jizo statues.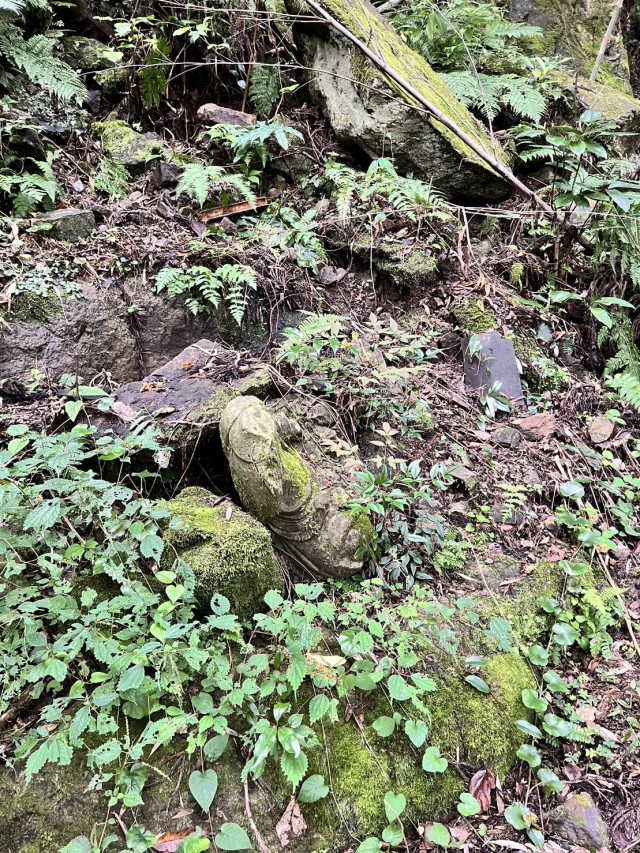 In Buddhism, it is said that after the death of Buddha, the Jizo protects people instead of Buddha. You can see some broken Jizo statues in the forest. In this way, you can feel the changing of the time and feel at peace in this forest.
Unfortunately, this temple is not on google maps, but it's very close to the temple called Sahimeyama temple, so the map below shows you where that is.
If you enter the forest anywhere in Japan, you should wear long sleeves, long pants, and closed boots. There may be snakes, bugs, and tics so be careful of where you are standing.