Enpukuji Temple (Iwami 33 Temple Pilgrimage)
If you want to see a visual representation of the last judgement, you should visit Enpuku-ji temple in Ohda, Iwami region, Shimane. It is one of the 33 temples dedicated to Kannon, that is part of the Iwami Kannon Pilgrimage.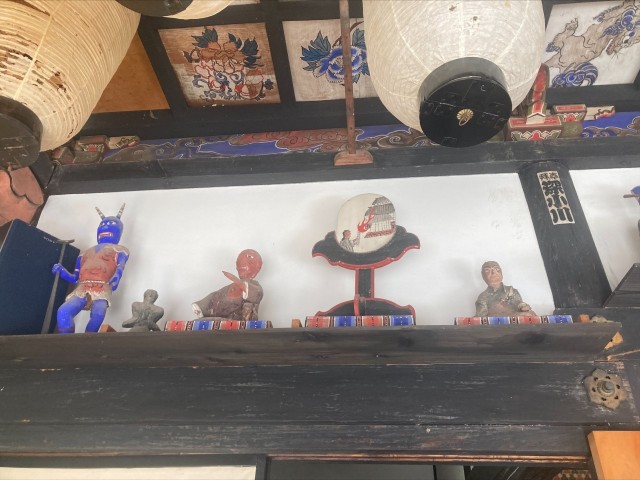 At the entrance to this temple, you can see 15 small statues, displayed on a shelf. During our visit, we were lucky enough to listen to stories of the priest, Mr. Sasaki, who is in his 90s. He explained how the statues represent stages in the judgement of souls after death, according to Buddhist beliefs. These statues are the judges who decide whether a soul can go to heaven. The most important judge is Enma-sama, an Indian god, represented by the statue in the middle of the shelf. Buddhists believe that when a person dies, the soul hovers between this world and the other world for 49 days. During that time, the soul transmigrates through six states of existence, and it is judged every 7 days. At 35 days, finally the soul is judged by Enma-sama and its final destination is decided. It will suffer one of six fates: to progress to Heaven; to be reincarnated as a person again: to endure a world of eternal conflict; to be tormented by thirst and hunger: to go to Hell; or to be born again as a domestic animal. You can see a mirror for judging the souls, and a human who is being judged, and at the far left a blue-faced demon.
It is not clear when this temple was first built because it has suffered fire twice. The first fire occurred before 1714, and the second one was in 1830. The temple is in the fields and a little difficult to find, but if you're interested in visiting some of the temples on the pilgrimage route it's an interesting place.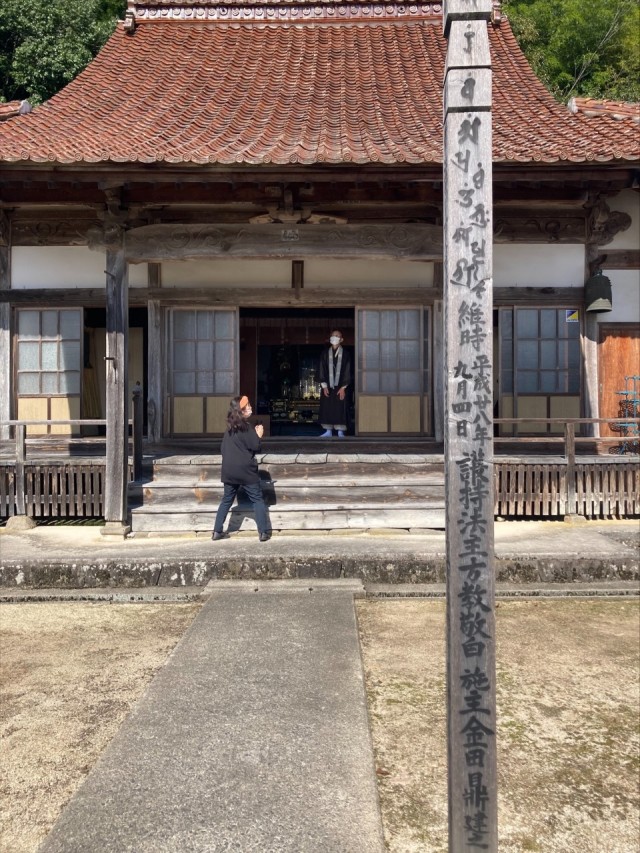 This temple is located in 459, Sojiki-cho, Ota-shi, Shimane, Japan. 0854-85-2118 in Japanese only.