Enjoji Temple (Iwami 33 Temple Pilgrimage)
Enjoji Temple (written圓城寺 in Japanese) is also known as Reichinzan (霊椿山) or mountain of the sacred camellia. There is a legendary camellia in this place that supposedly grew from a camellia walking stick. The founder of this temple was Mancho Shonin, who lived during the reign of Emperor Suzaku from 930 to 946 CE. It is said that he threw his walking stick down before he began a pilgrimage, and when he returned the stick had become a beautiful camellia tree. That's why he decided to found Enjoji in this location. You can still see ancient camellias around the temple.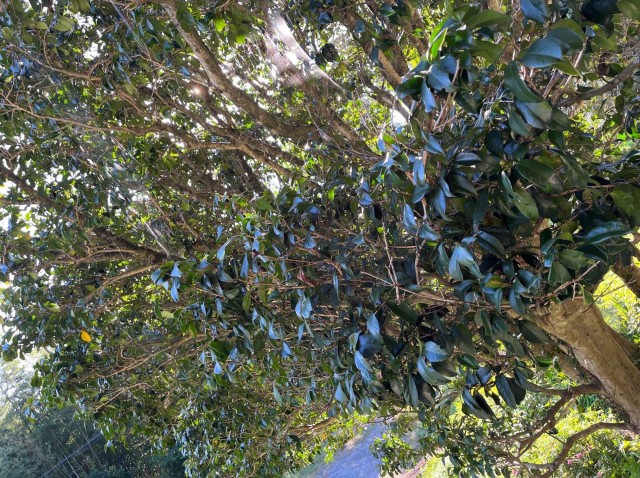 The temple enshrines a Deity of Mercy or Kannon with one thousand hands. This temple's statue is rarely shown to the public. In fact, it can only be seen once every thirty-three years.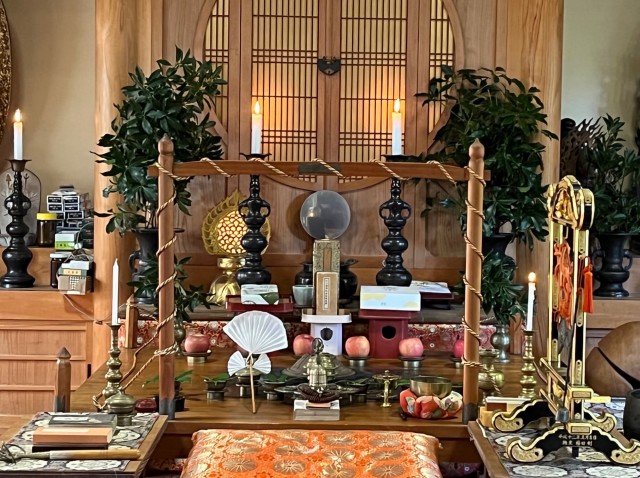 However, there are a lot of things of other things that we can see. First, you can see the deva gate, or Nio-mon Gate. There is the statue of Nio guardian with an angry face. As you go up the stairs, you can see the legendary camellia on the left. At the top, there is a bell tower. We got special permission to ring the bell! You can also see the main hall where the many armed Kannon is enshrined. There is also a wonderful view of Mt. Sanbe.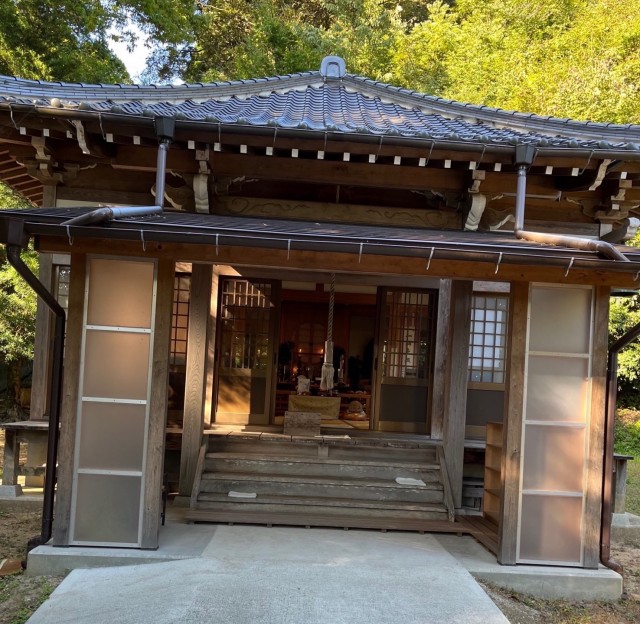 This temple has a tradition stretching back over one thousand years. In the Muromachi period, approximately 1336 to 1573 CE, it flourished due to the syncretism of Shinto and Buddhism. However, in the Sengoku period, or the warring states era between 1467 and 1615, Enjoji temple was involved in a battle and the temple was burned down. Later, local people rebuilt the temple, but the temple was razed again by Mori, the famous military commander of the Warring States period. Enjoji has been burned down twice in its long history. Therefore, although Enjoji has a long history, its buildings are relatively new.
The temple is located in Sambecho Nojiro, Ohda city in Shimane. The religious sect is Tendai sect. Enjoji is the only Tendai sect temple in Oda-shi.
i-420, Sambecho Nojiro, Oda-shi, Shimane 694-0004 Japan.
Phone number 0854-86-0018 in Japanese only.