MameMame Dining
Mamemame dining is located on the left where go straight from Hamada station's main entrance.
"Mame" means diligent. The Owner opened this restaurant so everyone can have a hand-made decent meal at least once a day.
As the name suggests, all the dishes in this restaurant consider your health and use many local fresh vegetables.
You can choose from many kinds of dishes and set meals. Among them, the speciality of this restaurant is ramen. Ramen is usually considered to be an oily food, but the ramen at Mamemame will change this stereotype. The noodles are low salt, too.
Mamemame dining is open from 11 a.m. to 8 p.m.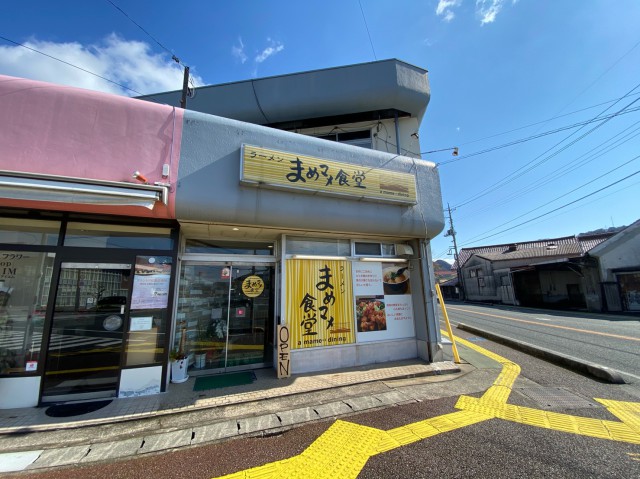 Address: 124-1 Kurokawa, Hamada city, Shimane prefecture
Tel: 0855-28-7729( in Japanese only)
Opening Hours: 11:00~20:00
Holiday: Irregular holidays (Please check their social media)