Pocket Kitchen
Kitchen Pocket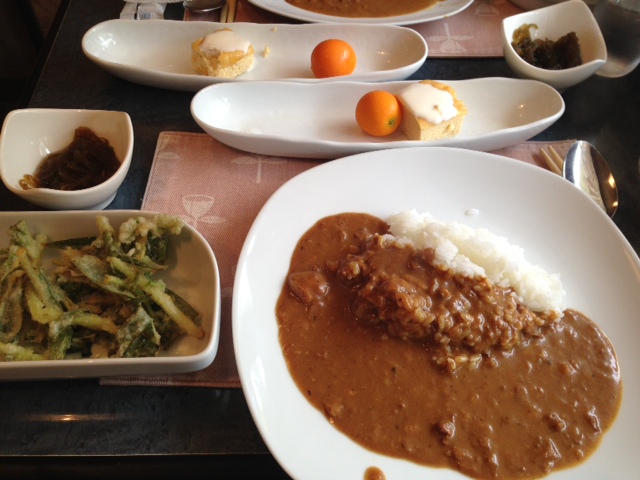 This restaurant serves a daily set lunch you can try something new every day.
We can choose dishes from the set menu such omelette with rice or spaghetti and a main dish as dinner.
I tried the curry set. As well as main menu, I had petit cake and coffee.
In the restaurant, the space was small, but it was good to eat alone or friends with talking. They also have small clockwork toys.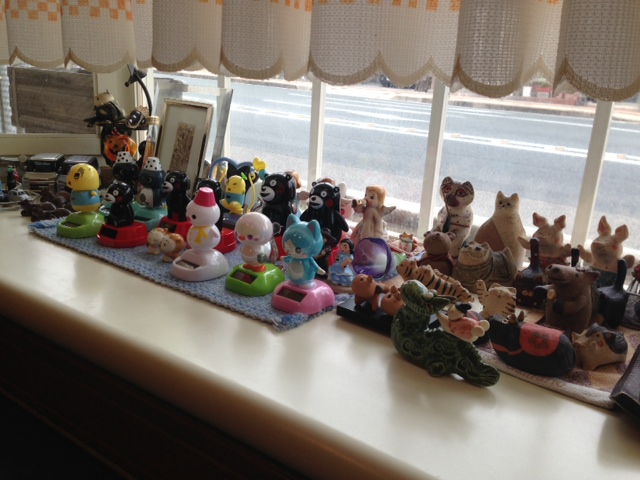 Basic Information
Cost of lunch …680yen (from Monday to Friday)
…1,000yen (Saturday)
Cost of dinner…1,200yen or 1,500yen etc…
Hours …11:30~14:00 17:00~20:00
Holidays …Sunday and Festival day
TEL…0855-22-7751 (Japanese only)
Address… 5-7 tonomati-town Hamada city