Sakuraco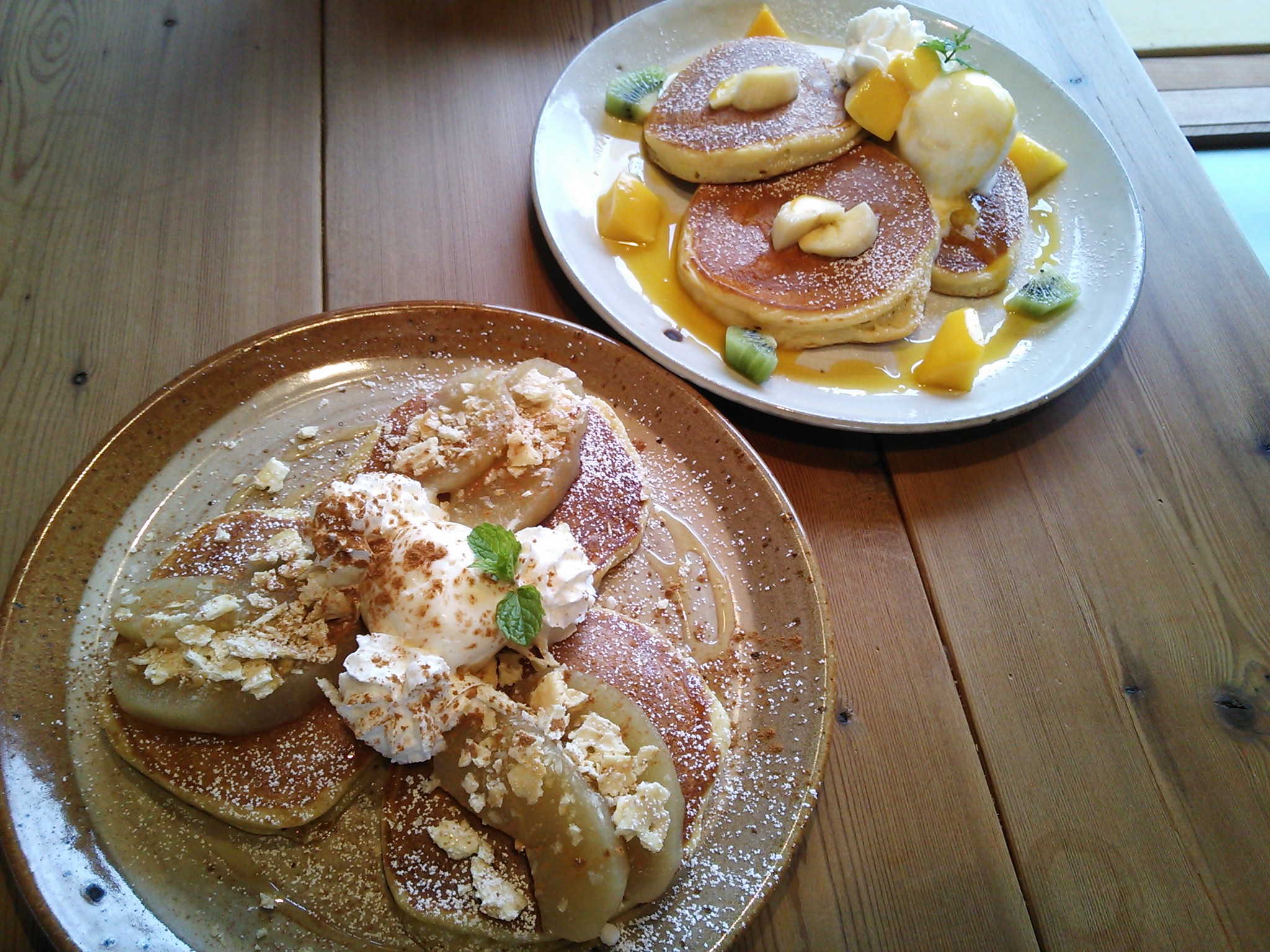 This cafe is called 'Sakura co'. You can eat lunch and pancakes here. And you can read a book, chat with friends and make your self at home. There is a nice relaxed atmosphere.
Pancake Menu
All are made with rice flour from Gotsu. Organic Maple Syrup from Canada is used. After you order, it is baked carefully so it takes a little time.
I've reproduced a recent menu and translated it but obviously the menus change.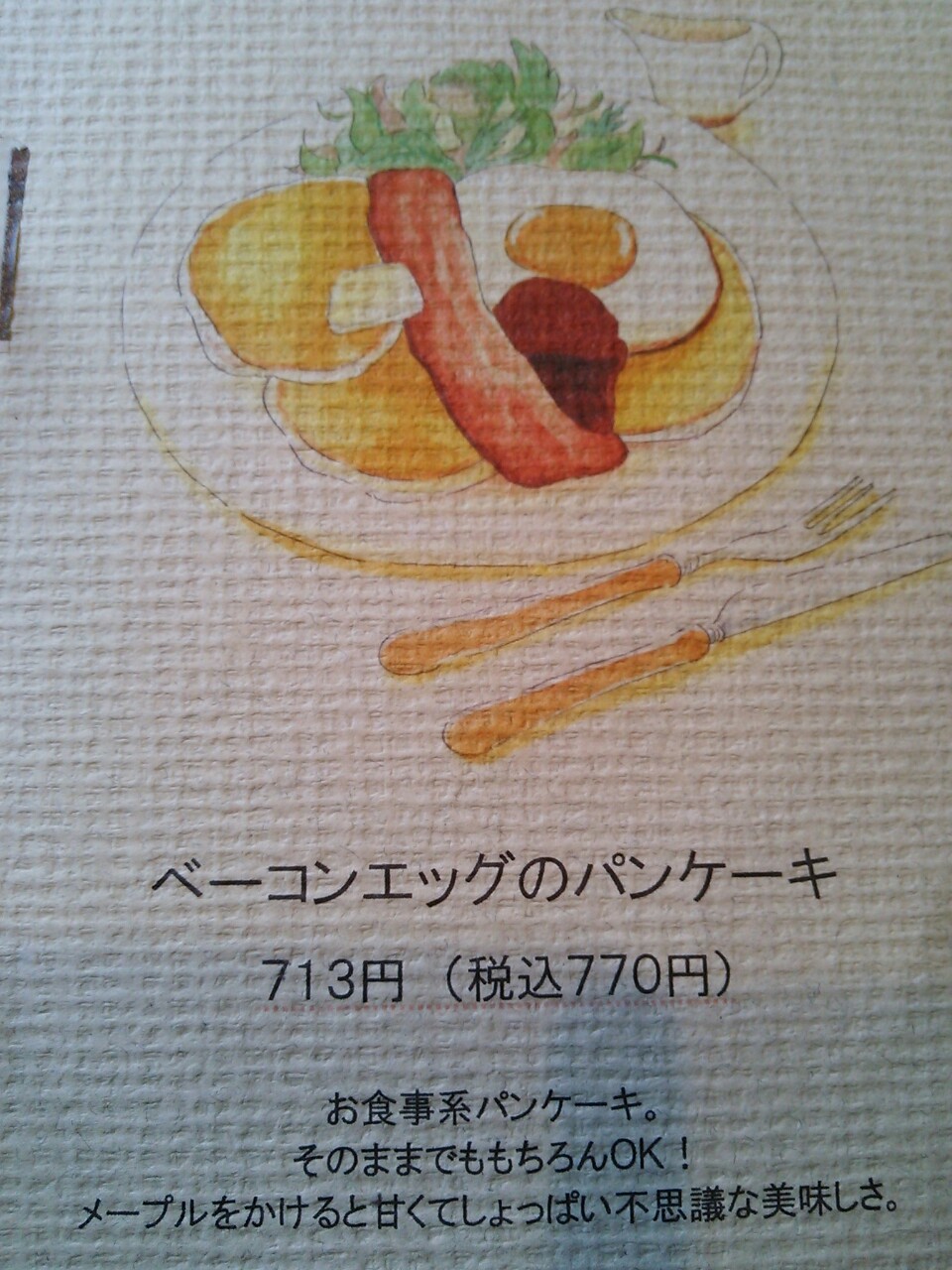 You can order Pancakes with bacon and eggs as a whole meal in itself. Of course it is OK to have pancakes without any toppings. The sweetness of maple syrup tastes great with salty bacon.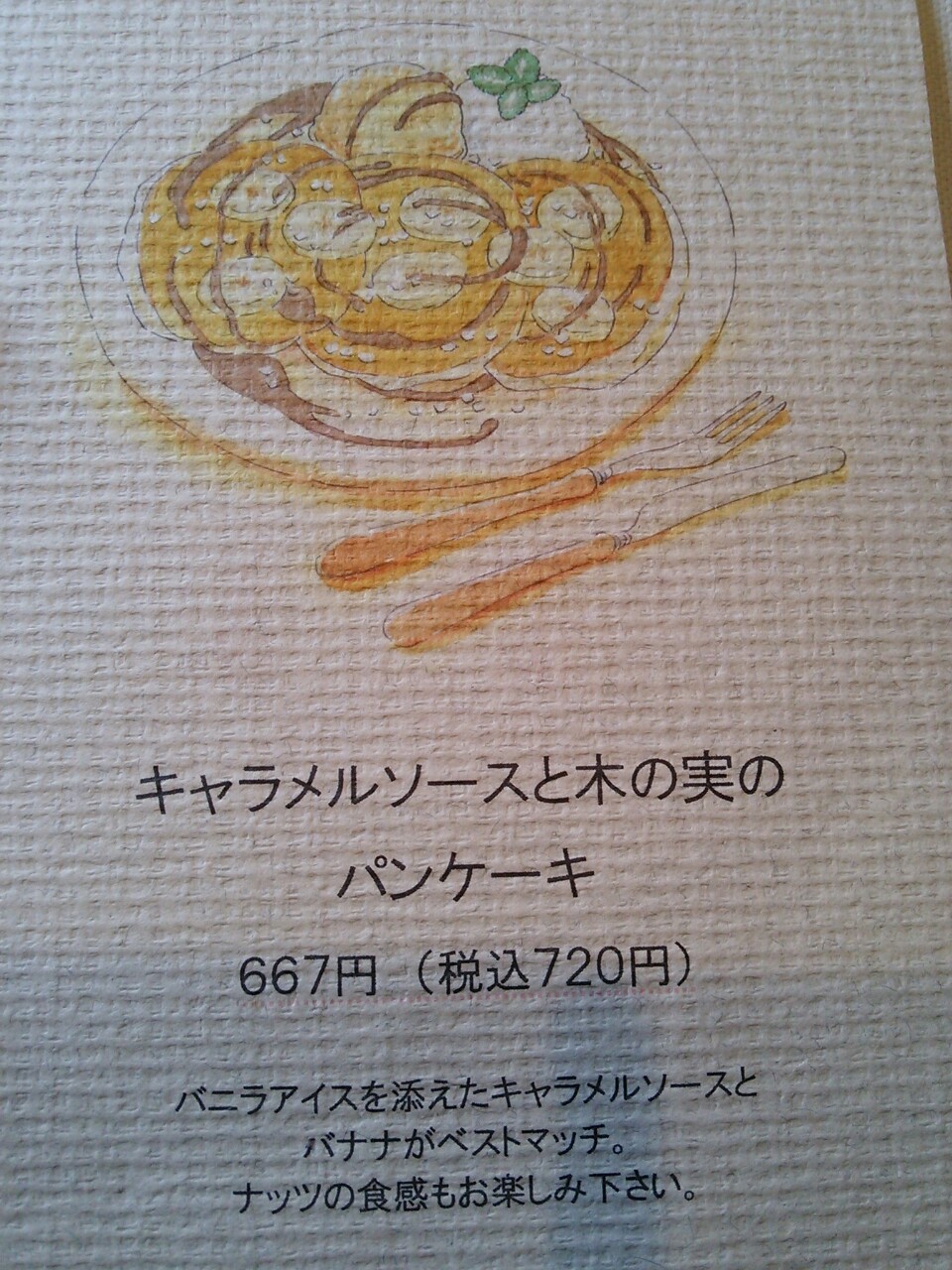 Pancakes with Caramel sauce and nuts
These pancakes come with caramel sauce and chopped bananas with vanilla sauce.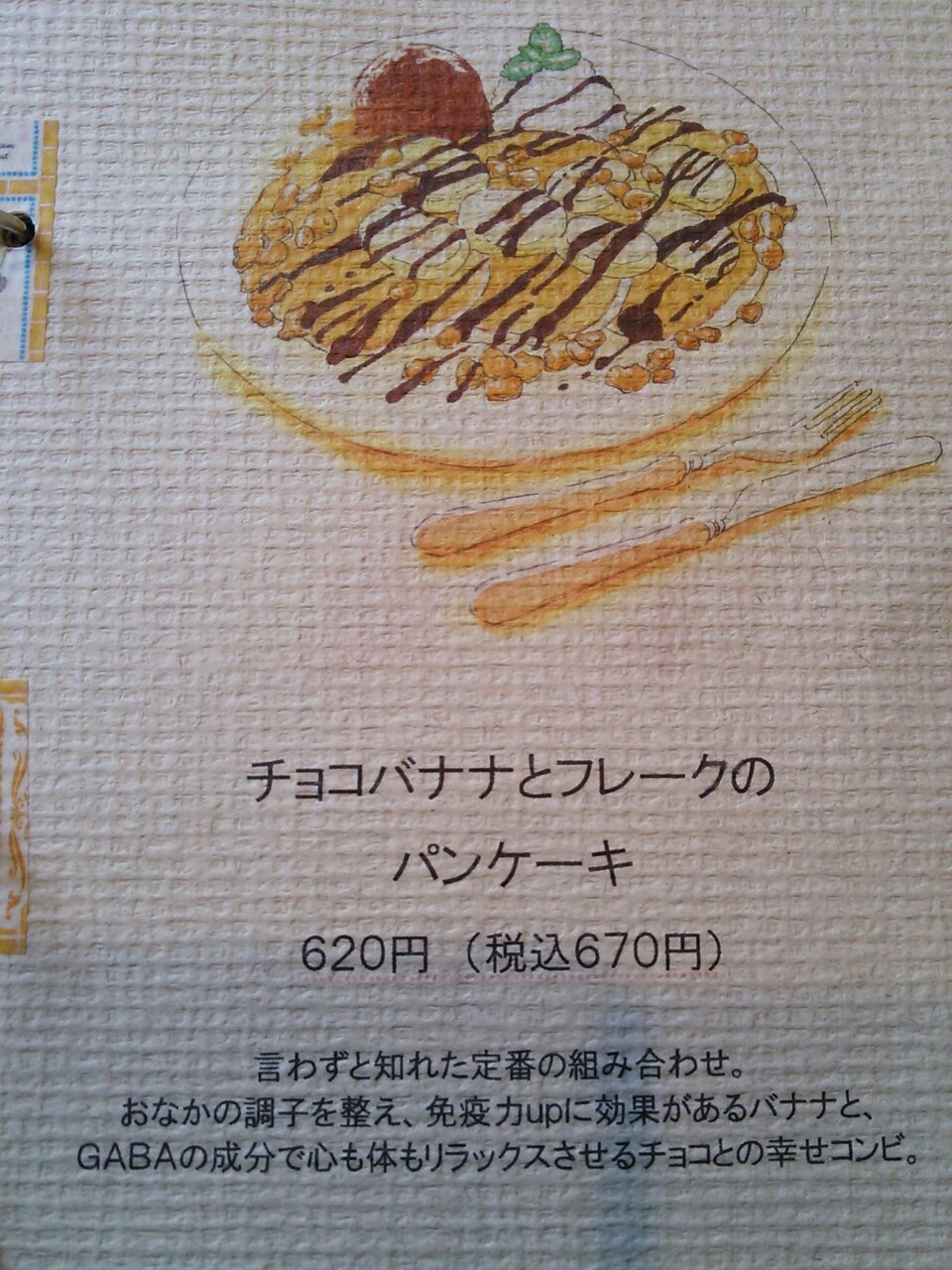 Chocolate banana and flake pancakes
A classic combination to relax the mind and body! Improves your digestion and boosts immunity. Contains GABA.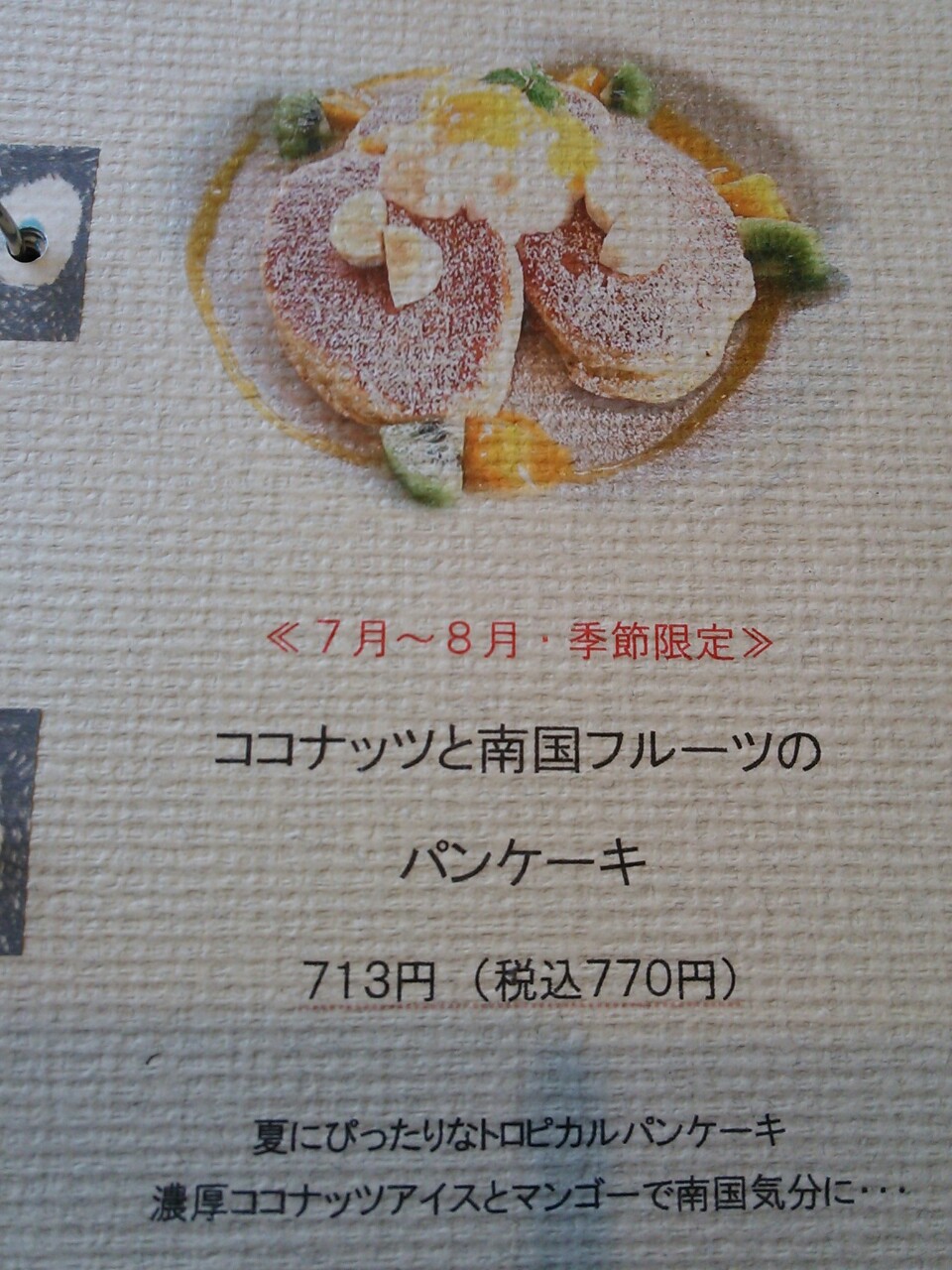 Tropical Coconut and Fruit Pancakes
Tropical pancake for the summer season with rich coconut ice-cream and mango.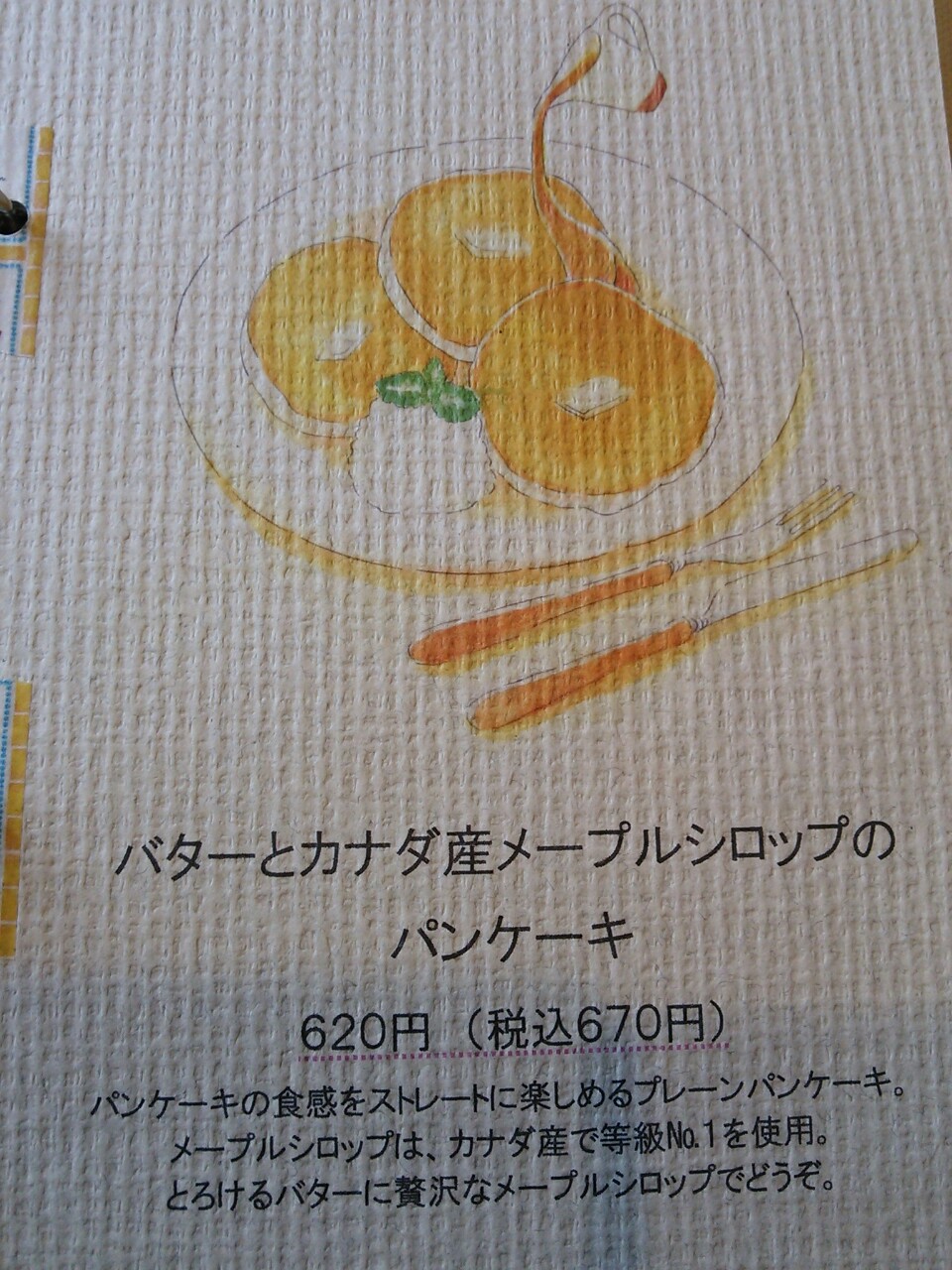 Butter and Canadian maple syrup
These are plain pancake with a nice texture. The maple syrup used is the top brand in Canada.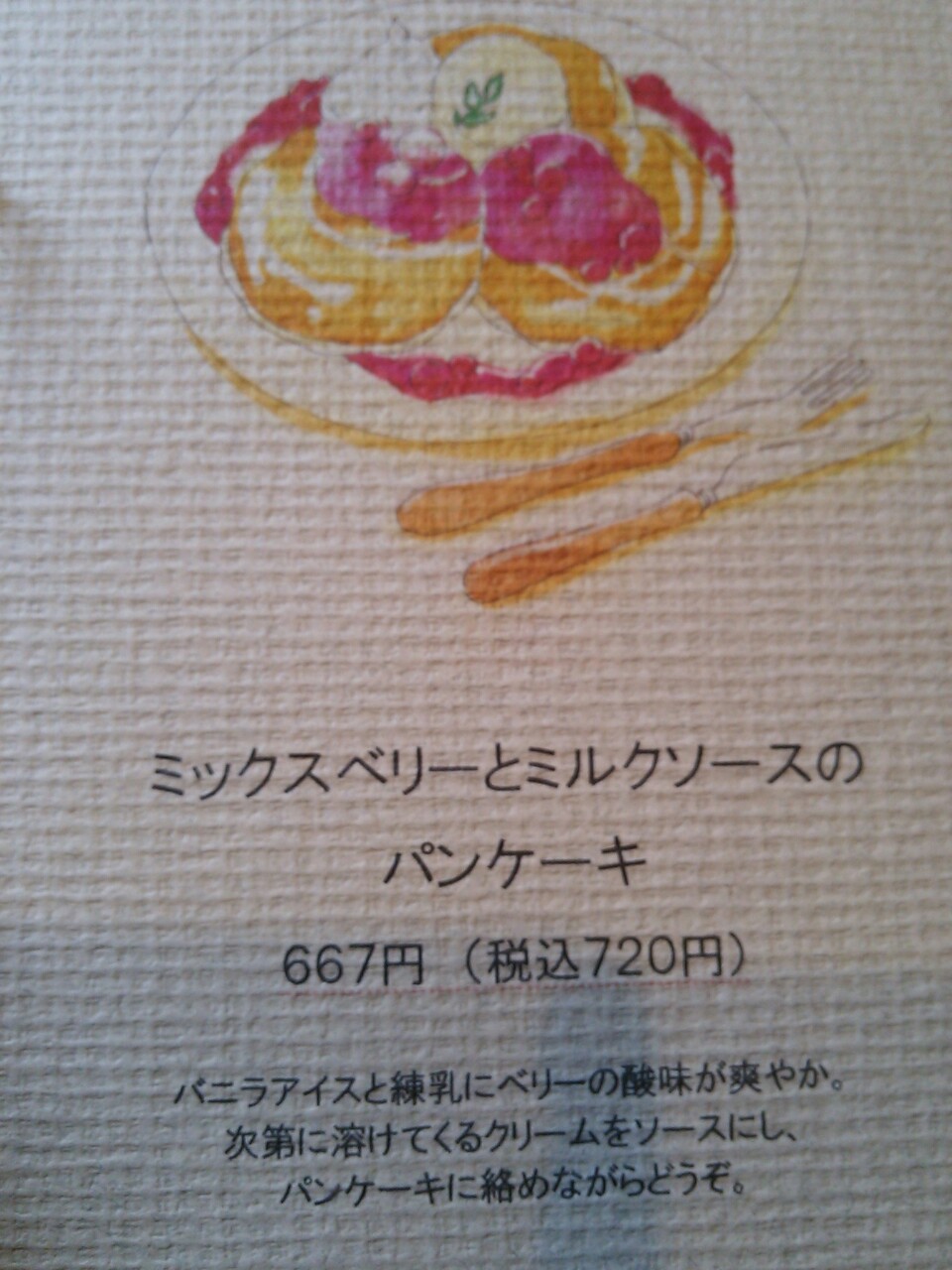 Mixed berry and milk sauce pancakes
The acidity of the berry is a refreshing contrast to the vanilla ice-cream and condensed milk. The ice cream which gradually melts to become a sauce.
Opening hours: 9:30-18:00
(Lunch time: 11:30-14:00)
Regular holiday: every Tuesday
Access: car (best way to go there)
Sakuraco is in Gotsu. It is right beside Gotsu IC (express).
If you get off the highway at the Gotsu exit, you'll see Gotsu Jibasan Center (地場産センター) on your right. If you're using Route 9, follow the signs for Gotsu entrance to the highway and then instead of making a right on to the highway, go straight for about another 50 meters and you'll see it on your left. Sakuraco is in Gotsu Jibasan Center.
There is a large parking area so you can park easily.
(Written by Tomomi)