Nogawaya (Japanese traditional inn)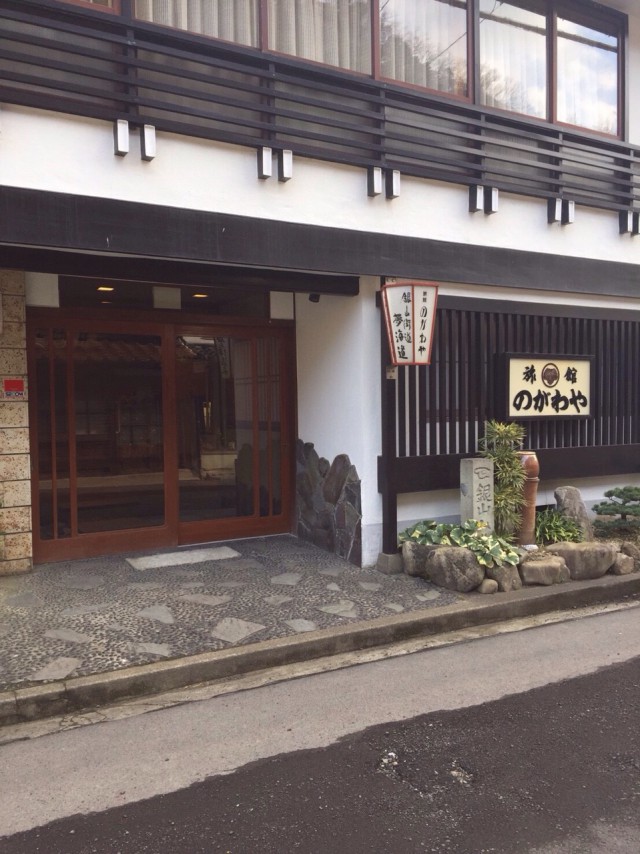 When you visit Japan for a vacation, a trip to the countryside allows you to see a different side of the country. Yunotsu, close to Iwami silver mine, a UN World Heritage Site, is far off the beaten track, the nearest big city is Hiroshima, but it can be accessed via Hagi-Iwami airport from Tokyo, JR buses from Hiroshima, and JR trains. Not many overseas tourists make the trip, which is shame because Iwami is old authentic Japan. It might not be the easiest place to get to, but Yunotsu is worth seeing.
This building is a very traditional Japanese style, built in the Taisho period (1912-1926). I highly recommend Nogawaya to travellers who want to experience traditional Japan. If you make a reservation, they can pick you up at Yunotsu Station, also one of senior staff members here can speak English!
You can experience Japanese ometenashi (hospitality) here.
We stayed in a room called "Hajiura". In winter, it has a Kotatsu (a traditional heating system in Japan, which is a table and a heater combined as one piece of furniture.) It was very traditional and relaxing.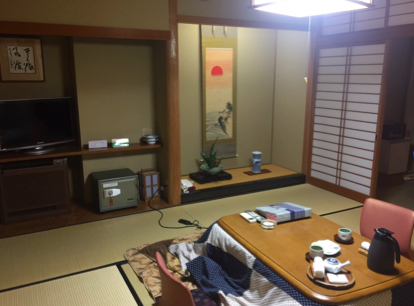 You can enjoy a wonderful washoku (Japanese food) dinner! You'll try sashimi (raw-fish), local soba noodles, and tempura etc.. (Dinner will vary according to the seasons and the course you choose )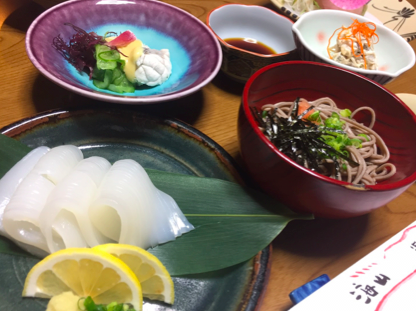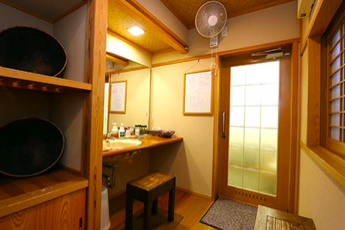 If you ask at the front desk, you can use a private hot spring bath (Racoon's Bath) for FREE. You can bathe here for an hour.
I really recommend you to use it because it is very relaxing and private place. If you are uncomfortable trying a public hot spring, this is a good way to experience it privately. There is a public hot spring bath, too.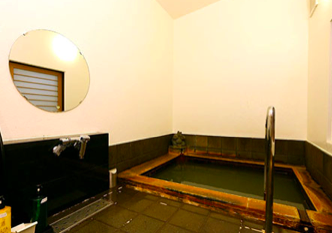 In the morning we enjoyed a gorgeous Japanese-style breakfast.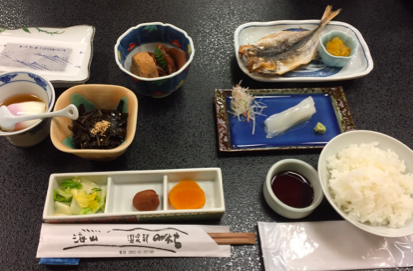 【Access】
Address: 〒699-2501 島根県大田市温泉津町温泉津口30 (30 YunostuGuchi Yunotsu cho Ohda city, Shimane )
TEL:0855-65-2811 (in Japanese only)