Wear a kimono for the day
Anyone can rent a kimono for the day and walk around Ginzan. There's a reasonable rental service provided by Sightseeing association in Ohda. The staffs in sightseeing association in Ohda dress you, but they can't speak English. For women, it offers not only dressing you up in a rental kimono, but also hair arrangement, and the right accessories (bag and shoes). There is a variety of kimonos, so you can choose whichever one you like. After the ladies dress you up in kimono, it's time to take a walk along the streets in Ginzan. There is a 20-minute course with café, restaurant and general store. There is also the World Heritage Center, Iwami Silver Mine Museum and shrines.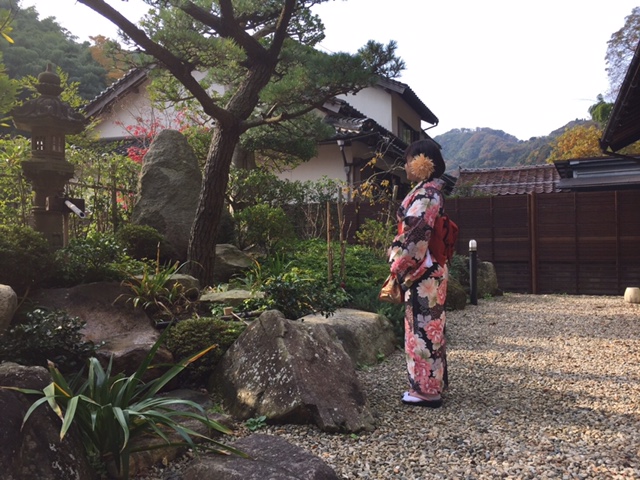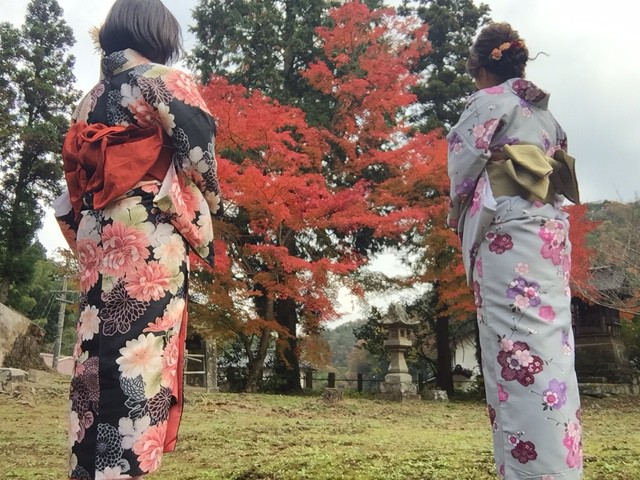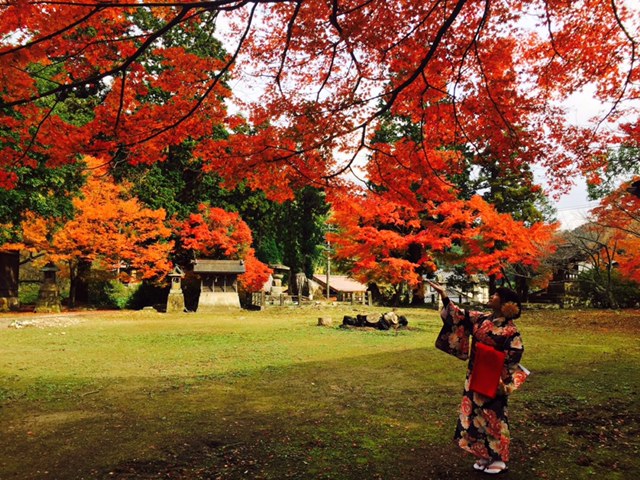 Some cafes or general stores will even give you a small discount if you go there wearing kimono. If you go to a tourist information center with kimono, you can get 10 percent discount for any silver products. In addition, café Caliari gives you 50 yen discount for kimono visitors.
This service is a only by reservation. So make sure you make a reservation by calling to sightseeing association in Ohda (0854-88-9950) ㏌ advance.
Women:¥5,000 (It includes dressing you in kimono, hair arrangement)
Men: ¥3,000 (dressing you in kimono)
(Basic information)
Period of rental: From September to November in 2016. Make sure to call and ask them if the service is offered when you'll visit.
Time: From 10:30 to 16:30 (You have to get come back by 16:30)
TEL: 0854-88-9950 (8:00~17:00)
Place: Yuzuriha, a traditional inn in Iwami Ginzan
Holiday: Every Wednesday
(Written by Chiaki)