Sahimeno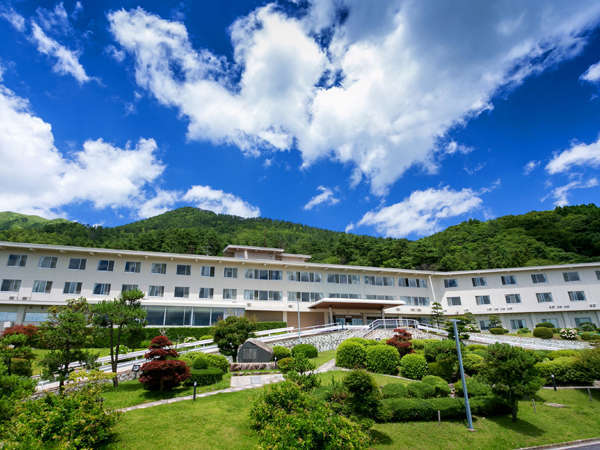 Mt. Sanbe in Oda City is one of the highest mountains in Iwami, at the height of 1126 meters. You can climb the mountain, (use the chair lift if that's easier for you), hike, drive or cycle around the mountain, and enjoy outdoor activities. Then you can stay over in Sahimeno, a traditional but reasonable inn. There is a hot spring, good food, and you can try karaoke. You can relax here.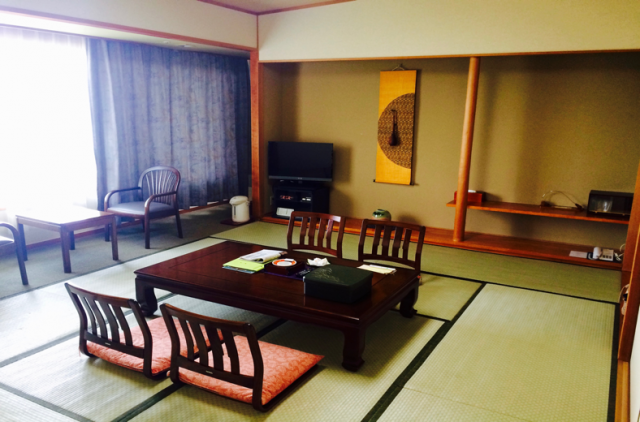 This is a typical room in Sahimeno. The staff will lay out your futon (Japanese bedding) while you have dinner in the restaurant. There are various types of room: Japanese with tatami mats and futons, or Western-style with beds. Some rooms have an open-air bath. You can check a picture of the various room on their website.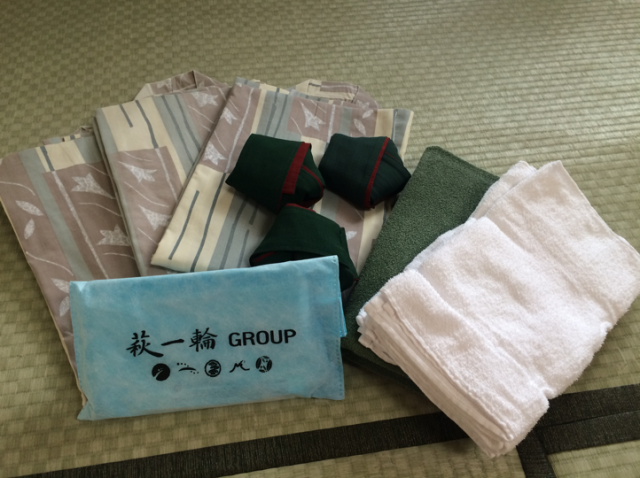 These are lightweight Japanese clothes called "yukata". You'll wear a heavier jacket over it in colder weather. Most Japanese guests like to put these on and go to the hot spring and then eat dinner at the inn.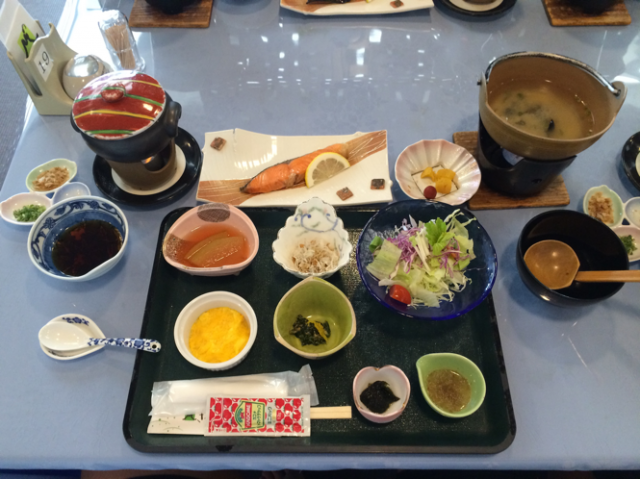 This is a gorgeous breakfast. There is salad, grilled salmon, miso soup, tofu and small dishes. When you start eating, staff light a candle underneath of your miso soup, so it won't get cold. Check out is at 10:00 a.m. and you can enjoy your journey around Mt. Sanbe again.
Cost: From 11,900 yen for dinner, bed, and breakfast
Tel: 0854-83-3001(in Japanese only)
Address: 〒694-0222 2078-2, Shigaku, Sanbe-cho, Oda city, Shimane prefecture.