Samurai guesthouse Muneokake
This is Muneokake, a guesthouse that can be rented to the public. You can reserve the whole complex. This building was originally a samurai house. It also took on a role of some importance through the history of Iwami Ginzan. You can experience history, culture, and lifestyle here. This building is on the main street in Omori Ginzan, so you can get around easily on foot.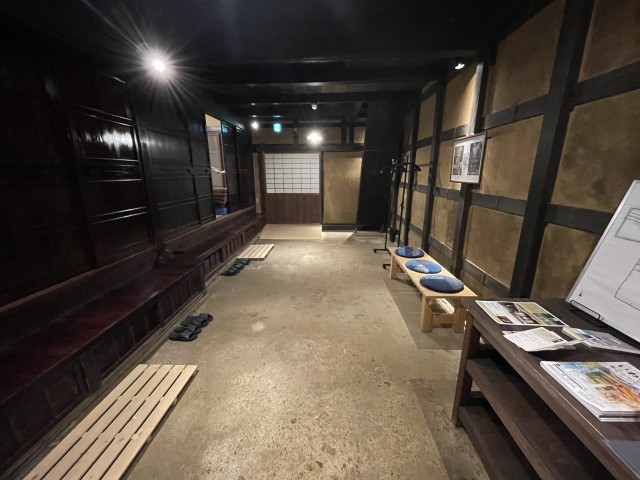 Muneokake has an all-electric kitchen where you can cook by yourself. There is a refrigerator, microwave, and IH cooking hob. You can see two kamado, or traditional Japanese stoves, where rice would have been cooked in the past. These are not in use today.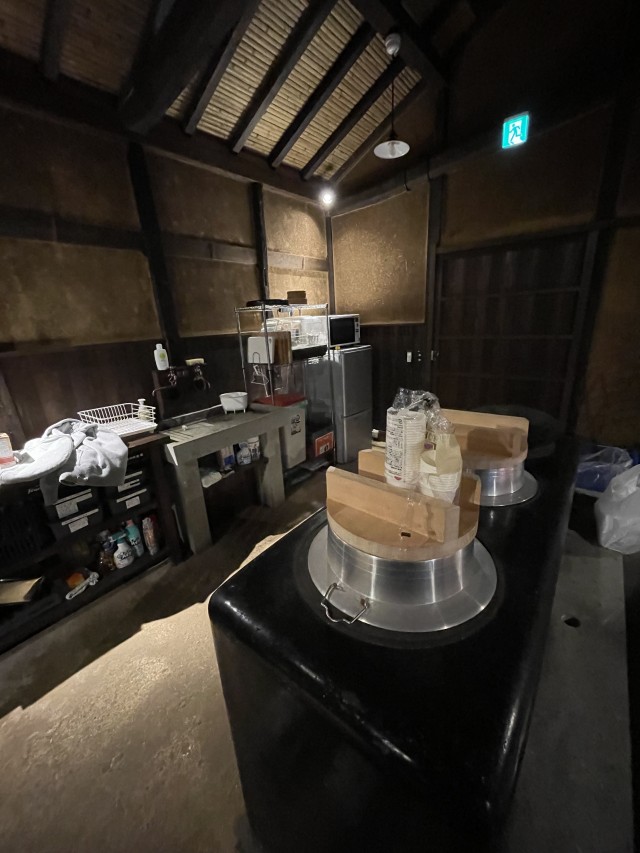 The guesthouse is fully equipped with a washer-dryer. There is a cedar bath/ shower room, and separate men and women's toilets, and an accessible toilet.
Room charge: One night 20,000 yen per night
      Two nights 15,000 yen per night
Rental futon: 1,100 yen
A maximum of 10 people can stay. There are four separate rooms, and if you are travelling in a mixed group and would like more space you can put a smaller group of guests in the hanare, or detached house.
Meal: you can either go out, bring in a takeaway or cook yourself
Amenities: Please bring yourselves, or arrange to can buy towels and shampoo and so on. These are not free.
This guesthouse is strictly non-smoking. No open flames such as BBQs or fireworks are allowed on the grounds.
Contact
TEL: 0854-89-9003 in Japanese only or book online https://sites.google.com/igmuseum.jp/muneokake/
We recommend that you speak some Japanese to access this facility.
Business hours: 9:30 a.m.~17:00 p.m.
Closed every Tuesday (in the case of a holiday, the next day), year-end and new-year holidays