Yakushiyu
When you visit Japan for a vacation, you should try a hot spring. OK, you do need to take your clothes off, but there are very few mixed places any more! Follow the appropriate sign for women (女)or men (男). Be sure to scrub and wash off all the suds before you enter the water. If you have long hair, it should be tied up so as not to touch the water.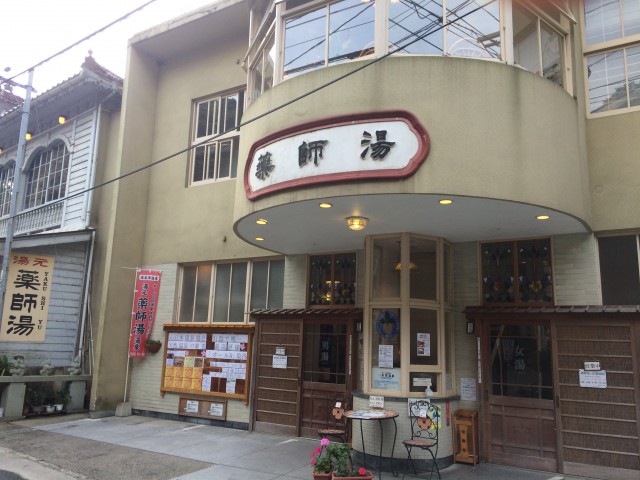 Yakushiyu is one of the most famous hot springs in Yunotsu, and it received the highest evaluation from the Japanese Hot Spring Association. Yakushiyu's source spring is behind the building and it is a natural hot spring from the depth of 2 to 3 meters. The temperature of the source is about 46 degree, which is actually a little bit hot, but it's very good not only for your skin, but recovery from exhaustion, joint pain, and so on. They don't provide soap and shampoo so you should bring your own.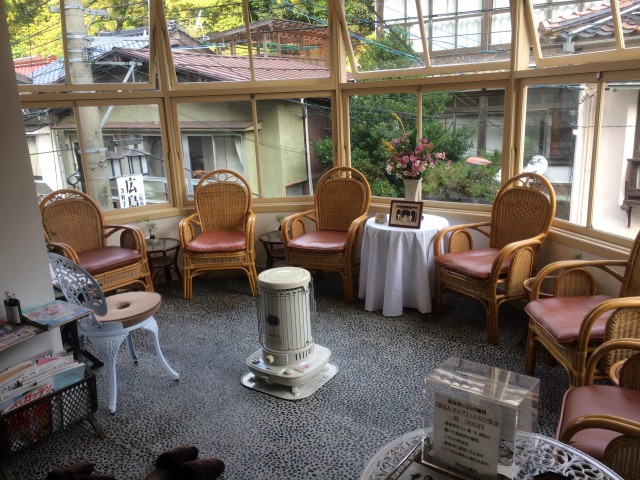 After your hot spring, there is a relaxation room on the 2nd floor where you can see the mountains. You can buy some juice at the front or take a free coffee. Yakishiyu allows you to experience Japanese history in its retro building. Why not try one of the highest quality hot springs in Japan?
Cost: 350 yen for adult, 200 yen for child
Time: 8:00 a.m.〜 9:00 p.m.
Tel: 0855-65-4894 ( in Japanese only)
Address: 〒699-2501
Yunotsu, Yunotsu-cho, Ohda-cuty, Shimane prefecture.