Sanbe Azukihara Maibotsurin park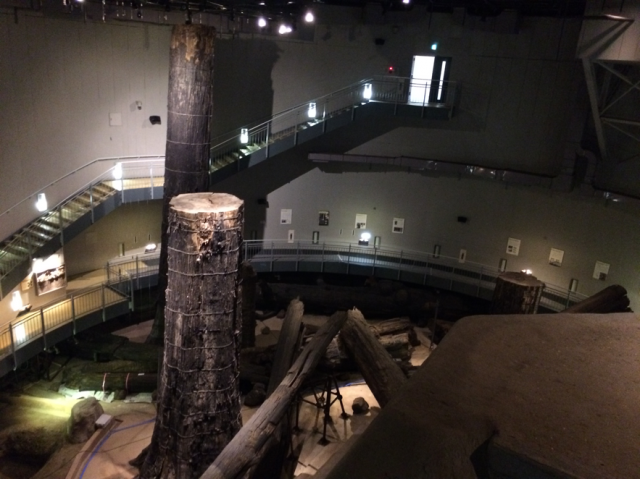 "Maibotsurin" means submerged forest. This park is at the bottom of Mt. Sanbe. This facility was established in 2004 and it's actually underground. You can take the stairs or an elevator to the bottom. You can find out all about the geological history of Mt. Sanbe and why there are trees in a basement.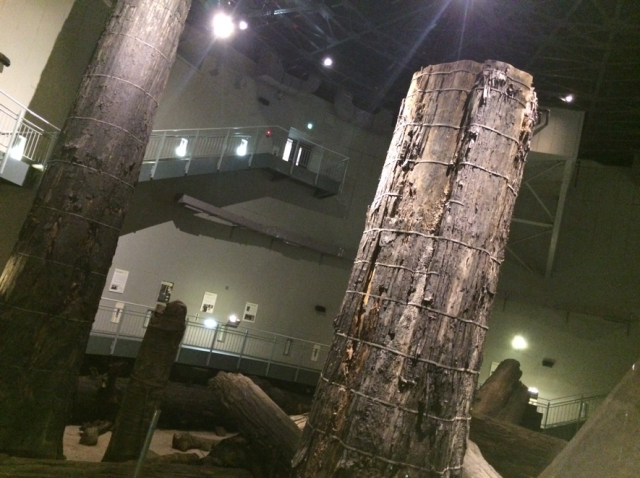 These pictures were taken inside. You can see some big trees in the vicinity. These trees were discovered during maintenance work in a rice paddy in 1983. Local people were puzzled at these strange trees, because of their size. However, seven years later, a volcano researcher realized that the trees must invaluable to know the history of Mt. Sanbe as a dormant volcano.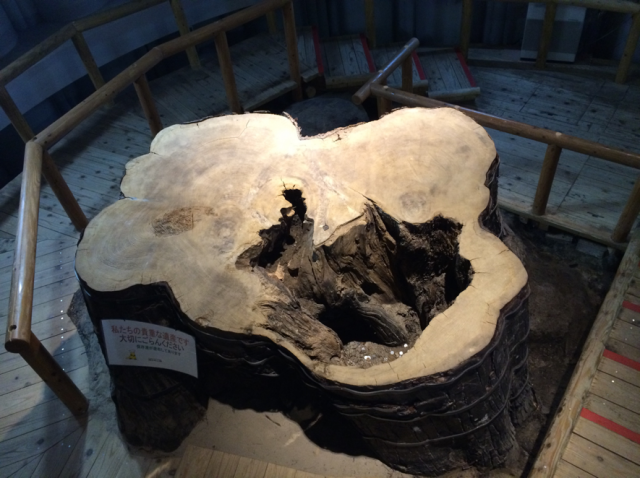 As a result of the research, Mr. Seiji Matsuo found these trees were buried by volcanic ash 4,000 years ago. The last eruption was just at that time, so these trees are even older. You should see them with your own eyes and get a better idea of the history of Mt. Sanbe.
Entracne Fee: Adult 300 yen Child 100 yen
Opening Times: 9:00a.m.- 5:00p.m.
Closed: First week in December, New Year's holiday
Website: http://www.nature-sanbe.jp/buried_forest/
Tel: 0854-86-9500 (in Japanese only)
Address: 〒694-0003 Taneguchi 58-2, Sanbe-cho, Oda-shi, Shimane prefecture