fracoco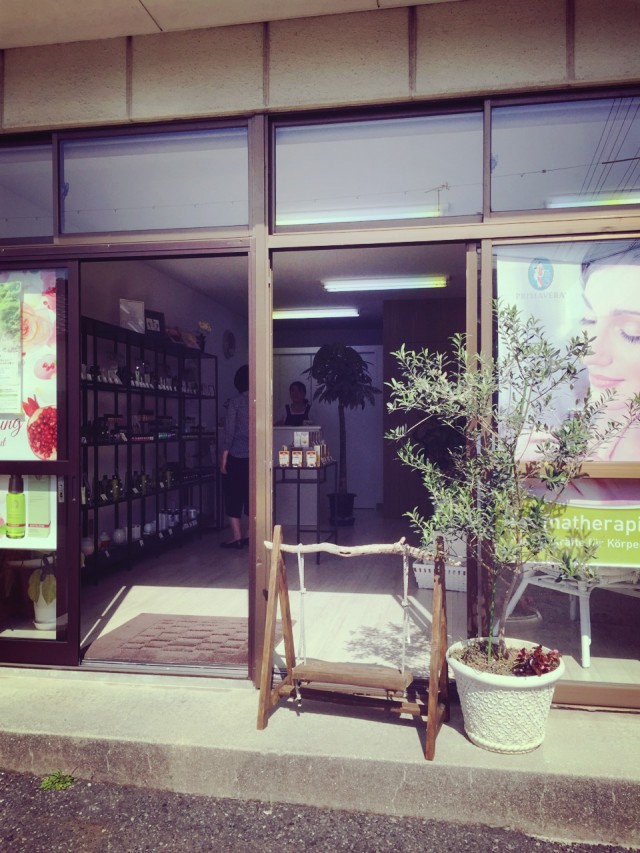 Fracoco (フラココ) sells many kinds of organic cosmetics, aromatic oil and herb tea.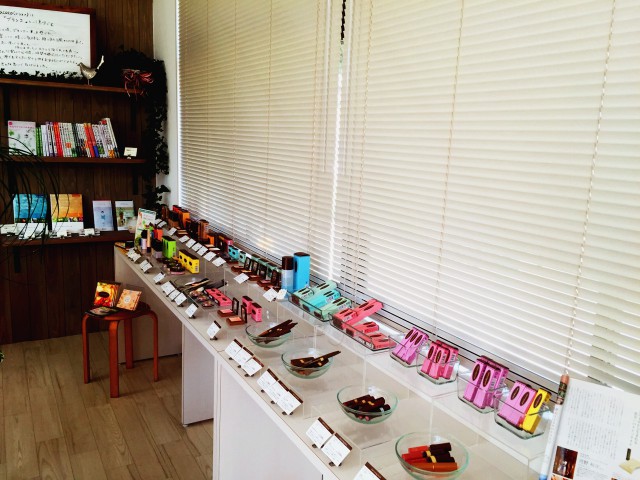 ↑organic cosmetics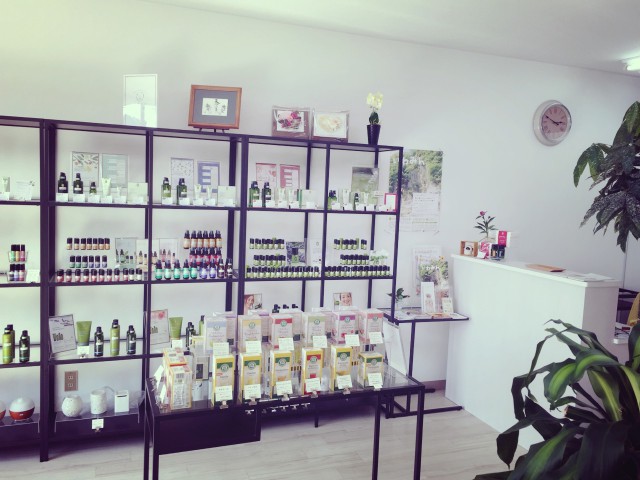 ↑Aromatic oil, herb tea and organic skincare items
And you can have a make-up lesson!! This time, I experienced making an aromatherapy perfume. (2000 yen). First, I chose about three to five aromatic oils after smelling them. Second, I put them into a beaker and mixed them up. Finally, I poured ethanol into the oil. That's all! One month later, it can be used as a perfume. It is good to wait for it to mature. If you wait for one month, it will smell nice. Sometimes, this shop has aromatherapy workshops! You can learn how to use essential oils. You can also experience many kinds of organic aroma treatments. If you come here, you can relax!!
Organic aroma treatment menu: 2000 yen ~
Make-up lesson menu: 1500 yen ~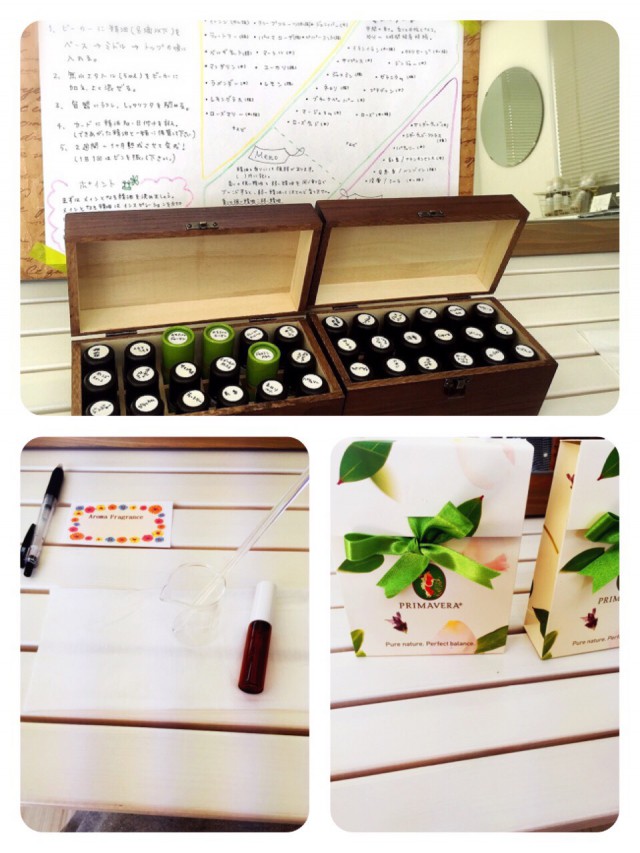 ↑Making an aromatherapy perfume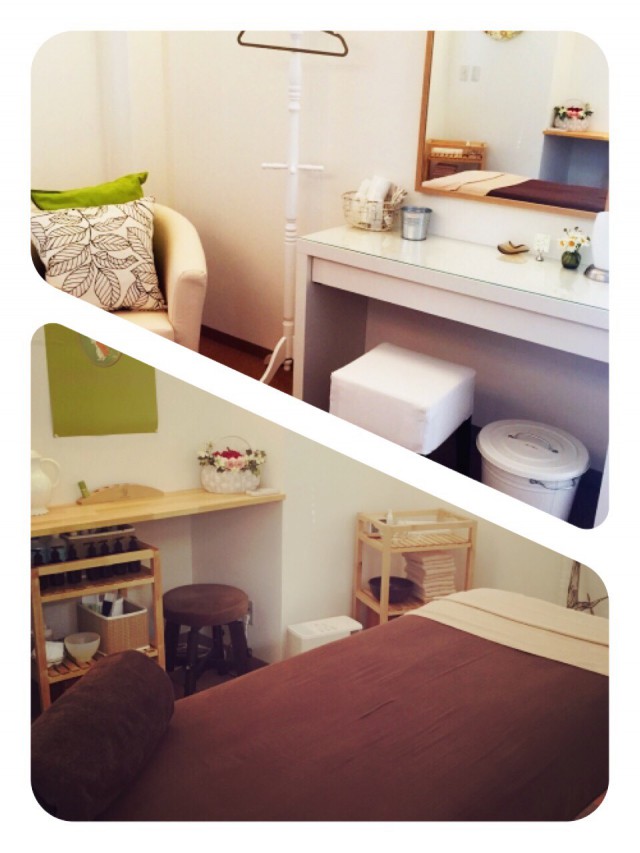 ↑Organic aroma treatment room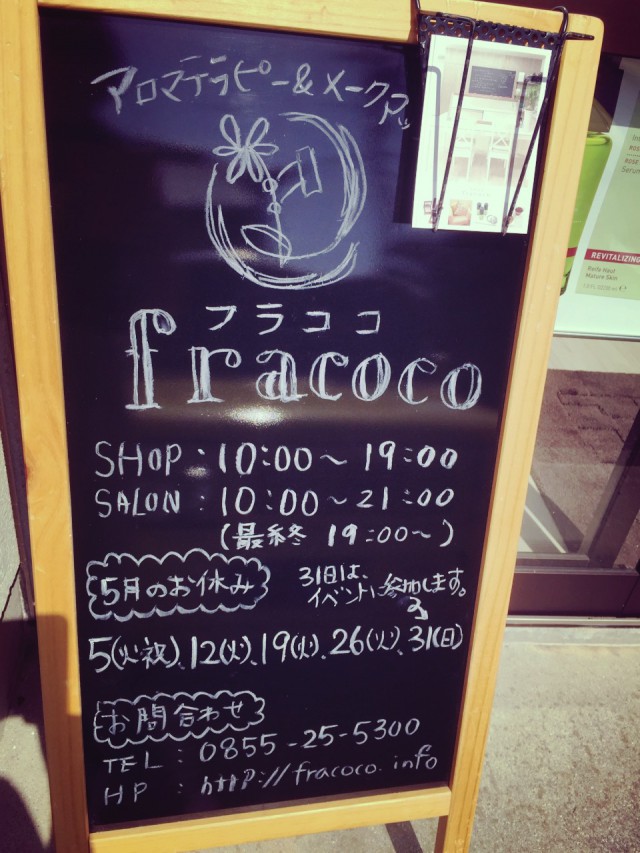 Directions: It's just off Route 186 in Hamada. The Google Map below is a little off but if you can get to this area, you should be able to find it.
Address: Hamada-shi Aioi-cho 4220
Phone: 0855-25-5300 in Japanese only
Opening times: Shop/ 10:00-19:00
Salon/ 10:00-21:00 (Last : 19:00-)
Written by Minami