Iwami Ginzan World Heritage Center
Iwami Ginzan World Heritage Center
Iwami Ginzan is a UN World Heritage site in the mountains of Shimane, Japan. During the sixteenth century, it was one of the largest silver mines in Japan, and one third of all the silver in circulation at that time was said to have come from this mine.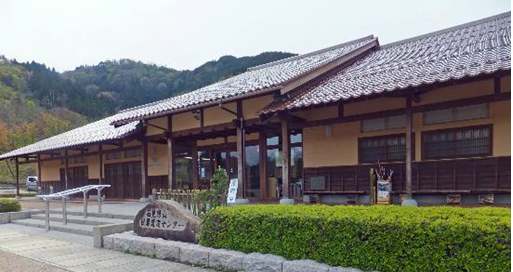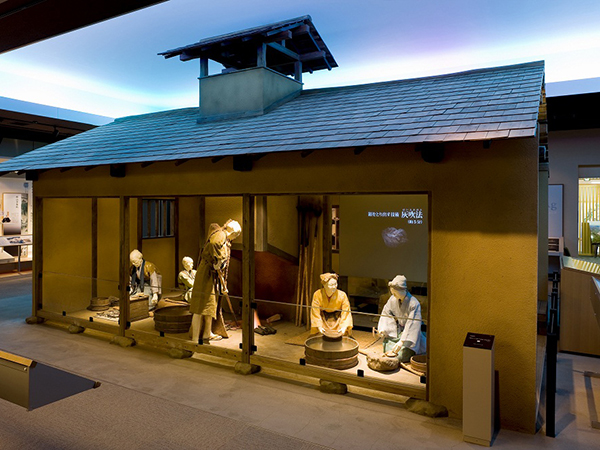 You can take a bus here from Oda City station. It takes about 40 minutes. This museum explains Shimane's UNESCO World Heritage Site, Iwami Ginzan or silver mine. Iwami Ginzan Silver Mine was registered as a World Heritage site on 2nd July 2007.
In this center, you can learn about silver in Iwami, the history of Ginzan, how it was extracted, the lifestyles of the workers, and how the silver mines led to trade with Europe. Also you have the opportunity to see the old silver ingots, pottery and so on.
According to the official website, the remains of the Iwami Ginzan Silver Mine are located near the Sea of Japan. One of Japan's most prominent mines, Iwami Ginzan was active for almost four hundred years.
We were really impressed. Ginzan is a very nice place, steeped in history but also full of cafes and nice little stores. And if you have the chance to go to Omori town, I really recommend you to rent a bike and go cycling. You can take a loop bus from the World Heritage Centre to Omori, for about 200 yen. The rental bike shop is right next to the bus stop.
The rental rates for bikes are 500 yen per 3 hours (ordinary push bikes) / 700yen per 2 hours. (electric-powered bicycles)
The information below is copied from the Heritage Centre's official website. Please check it for more up-to-date information.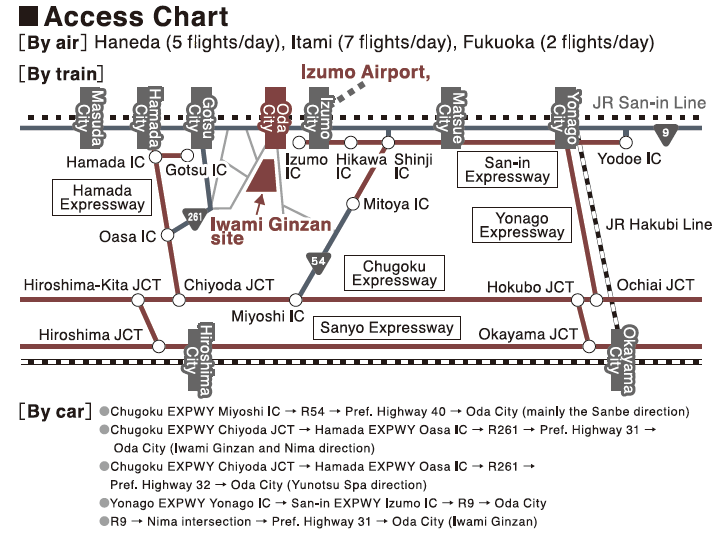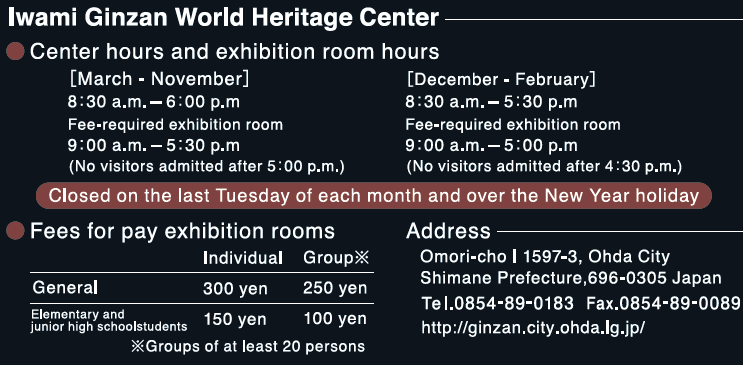 If you can't understand Japanese, you can use a file which explains the displays in English. Ask for it at the front desk in the building, there are exhibits which show the history of Iwami Ginzan, and silver coins. There are not only ordinary displays which you can't touch but many touchable ones. For example, there is a quiz where you can answer the questions about Iwami Ginzan on computers, and a 30 kg of silver bar which you can try to lift. You can also watch a video which shows you how the people extracted silver in 16th century.
Iwami Ginzan World Heritage Center(石見銀山世界遺産センター)
TEL:0854-89-0183 FAX:0854-89-0089 (Japanese only)
ADDRESS:1597-3 I-Omori Oda (大田市大森町イ1597-3)
8:30am~ 5:30pm (Close on the last Tuesdays, the year-end and New Year)
*You can only enter in the exhibition room on 9:00am~4:30pm.
Admission fee: 300 (250) yen/ adult (group)
150 (100) yen/ child (group)
200 yen/ foreign tourist
http://ginzan.city.ohda.lg.jp/usr/leaflet/lang-en.pdf(☜This site is written in English)