SAHIMEL
The Shimane Nature Museum of Mt. Sanbe "SAHIMEL"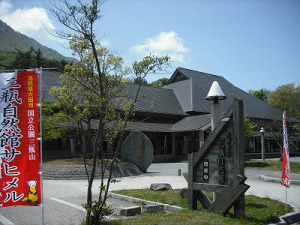 How many people know which is the highest mountain in Shimane? Many people here in Shimane can tell you the answer is Mt. Sanbe, which is a dormant volcano.
This is a nature museum named after 'Sahime', the old name of Mt. Sanbe. The museum exhibits different objects on each floor. The Nature of Shimane and wild creatures are displayed in the main building. You can observe living animals and plants through the glass. There is also a large planetarium and a short video about the Nature of Sanbe is screened in a huge dome.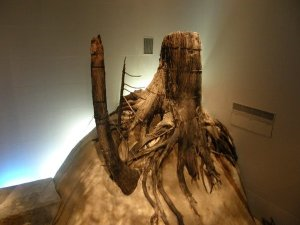 At the new annex, a petrified forest can be seen year round. Visitors are often overwhelmed by the height and size of the display! There is enough space to show a whole, fossilized tree. This tree was buried about 4,000 years ago by a volcanic eruption. These fossils have been designated as a national nature treasure.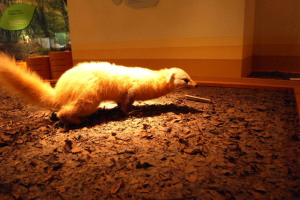 Many kinds of animals are seen around the area because this museum is surrounded by mountain terrain and nature. In this museum, people can touch some stuffed and preserved animals, including a fox, an eagle, a swan and even a mole. In addition to these animals there are also preserved insects and various kinds of plants. Sahimel was established to introduce the nature of Sanbe.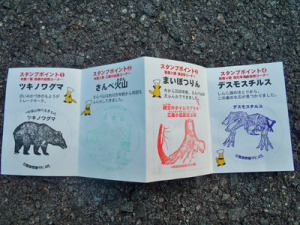 Families can enjoy collecting unique stamps in a "stamp-rally" and there are also special events held throughout the year. Each attraction has a 'check point' where you can get a unique stamp. Visitors can learn about Mt. Sanbe and easily visit all the museum's exhibits. You can collect six cute stamps during your stay at the museum.
Information:
The museum opens 9:30 ~ 17:00.
It is closed every Tuesday.
Admission: 400yen for adults, 200 yen for high school, middle school and elementary school students.
If you have a JAF card, you can get special discount.
It takes 90 minutes by car from central Hamada.
Sahimel
1121-8 Tane, Sanbe town, Oda city, Shimane prefecture
Tel: 0854-86-0500
Written by Takuya. I