Omori
Omori is a traditional noodle restaurant in Iwami Silver Mine. There's a retro feel to the building, with its old-fashioned postbox outside, and posters for shaved ice in summer. You can choose to eat either at a western-style table or on tatami mats. There's also a souvenir shop. The most popular dishes are buckwheat noodles (soba), set-meals, and ricebowl dishes (donburi). The chef recommends their "Daikan Soba" (Daikanbuckwheat noodles). You can enjoy eating the noodles chilled in the summer or hot in the winter. They also do fresh tempura. After lunch, you can visit the nearby Iwami Silver Mine museum, which used to be a local governor's office in the Meiji era.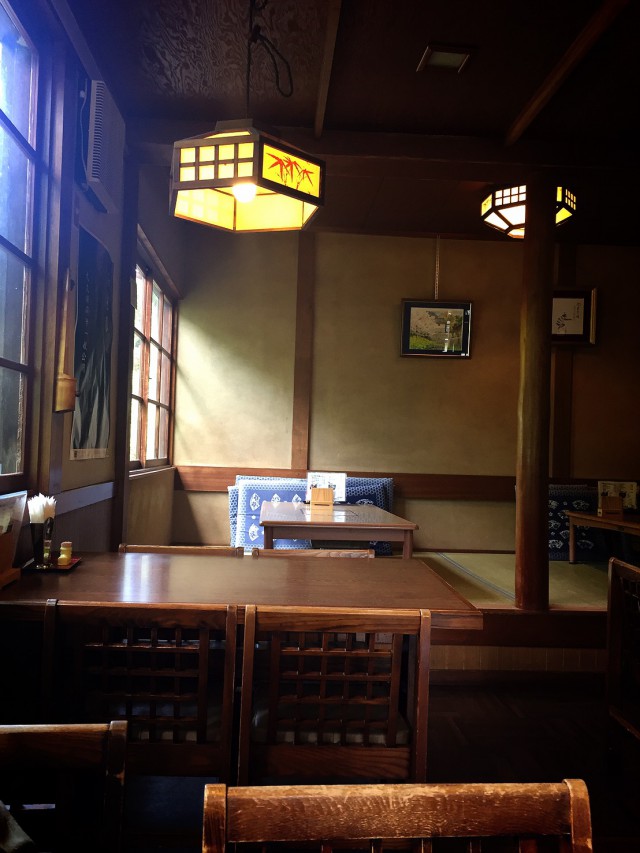 <Information>
・Address : 44-1 Omori-cho ha (ハ), Oda, Shimane
・Open : Store opens from 9:00am to 17:00 pm (Restaurant open from 10:00am)
(Last Order: 16:30pm) ※Open year round
・Tel : 0854-89-0106 (in Japanese only)
※The nearest bus stop is the "Daikansho-Mae" of the Iwami-traffic.
Written by Minami