Akebono Shokudo
Akebono Shokudo is a typical little restaurant in Gotsu. It's the kind of place where the local people eat. You can eat set meal at lunch time. The set meal contains rice, miso soup, a main dish, a side dish, salad, and Japanese pickles, so you can really eat a balanced lunch. You can pick your lunch from several choices, and there is weekly special lunch set. So you can eat a new dish every week. There is also a take-out menu.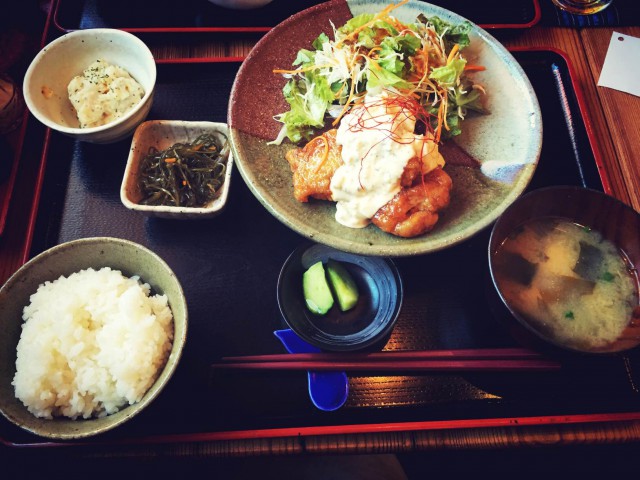 I ate the weekly special lunch set. This week's menu was fried chicken in Japanese sweet and vinegar sauce with tartar sauce.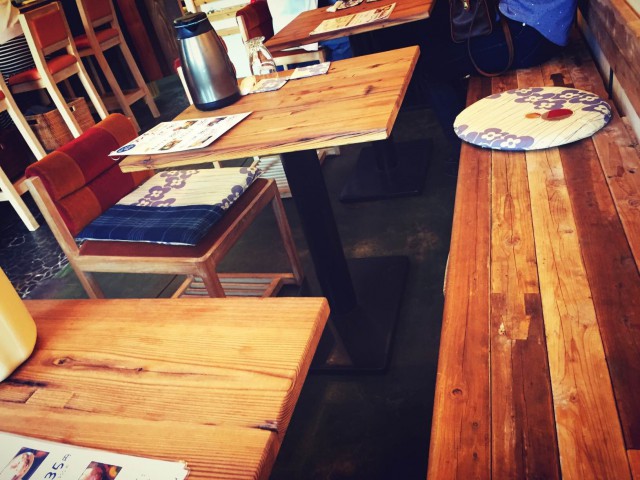 All the chairs and tables are made of wood and the interior is nice.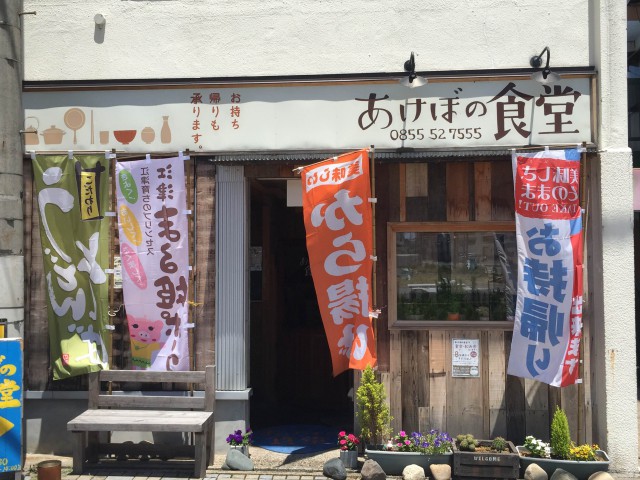 The restaurant is really near Gotsu station, if you walk out the station entrance, you can find the restaurant on your right.
Information
Address: Gotsu city, Gotsu town, 913-1
Tel: 0855-52-7555 (in Japanese only)
Open: 11:00~14:30 (last order 14:00)
Holiday: Every Wednesday
There is no parking.
(Written by Ruri)