Vital
Vital is a bar, located in Kurokawa-cho, Hamada. It is a quiet, elegant bar, but you can also enjoy good food there. You can try many kinds of western dishes, such as grilled Okuizumo pork, sautéed oysters and garlic mushrooms. You can also enjoy cocktails, as well as beer, wines and soft drinks. After dinner, you can have dessert!
【Information】
Address: 2nd floor Ayukawa plaza 4204 Kurokawa-cho
Hamada city, Shimane 〒697-0024
TEL: 0855-23-8021 (in Japanese only)
Open: 5pm~11pm
Holidays: Vital is closed every Tuesday.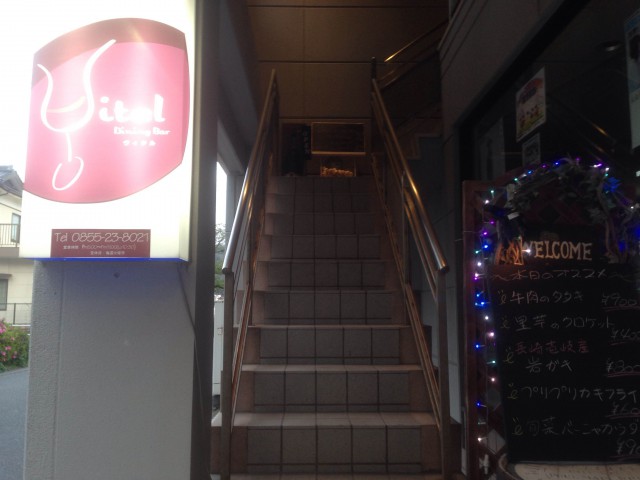 The Exterior of Vital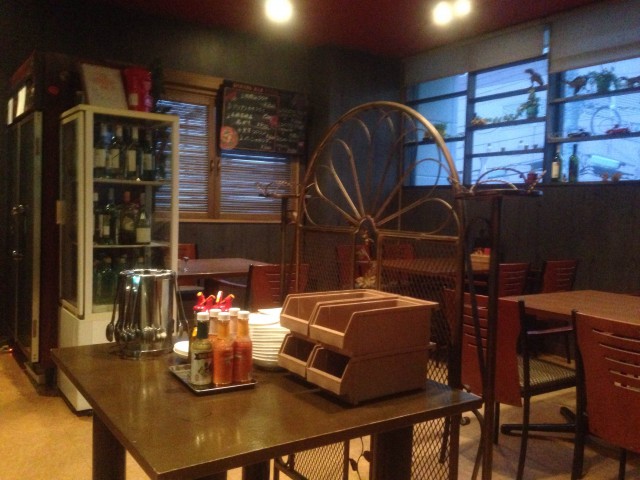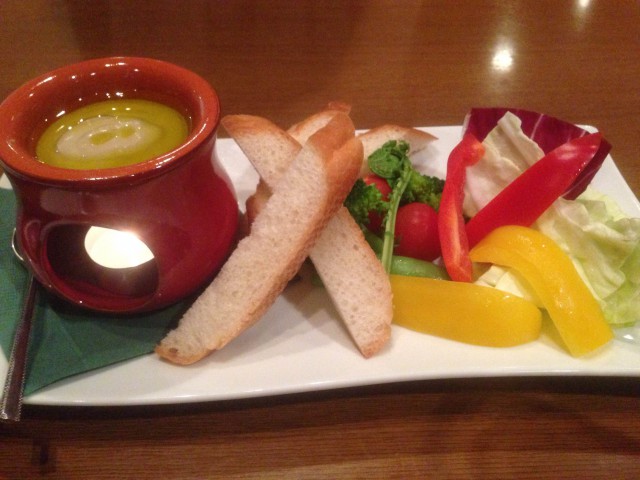 Bagna càuda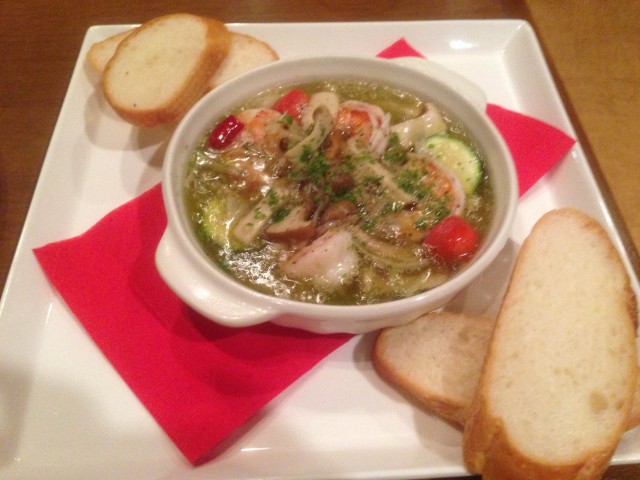 Shrimps and mushrooms in garlic oil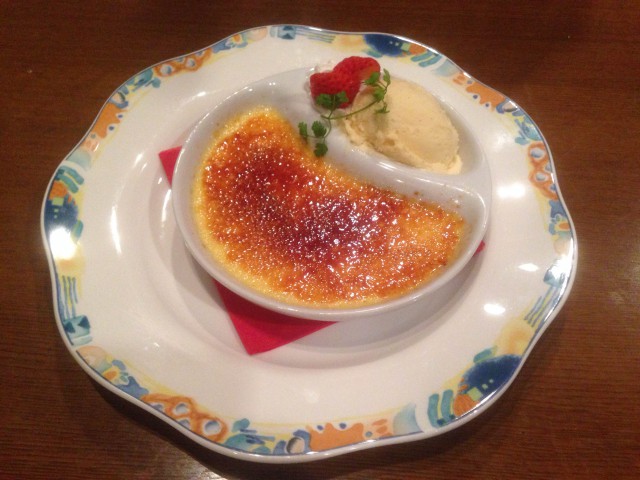 Creme Brulee