Gyozushi
Goyozushi ~御用鮨~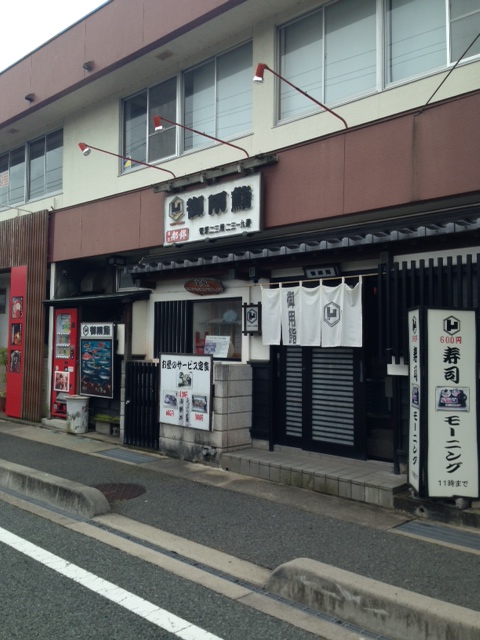 Goyozushi is a seafood restaurant. This restaurant isn't well known by everyone, but they serve delicious seafood. This restaurant is next to the 'Kutsuno matsumura' shoe store. You can check out some of the dishes in the pictures below. The picture on the top is the Sashimi set meal, and the one underneath is the Tempura set meal.
They are both very hearty. So if you have an empty stomach or you want to eat a lot of seafood, I recommend you go there.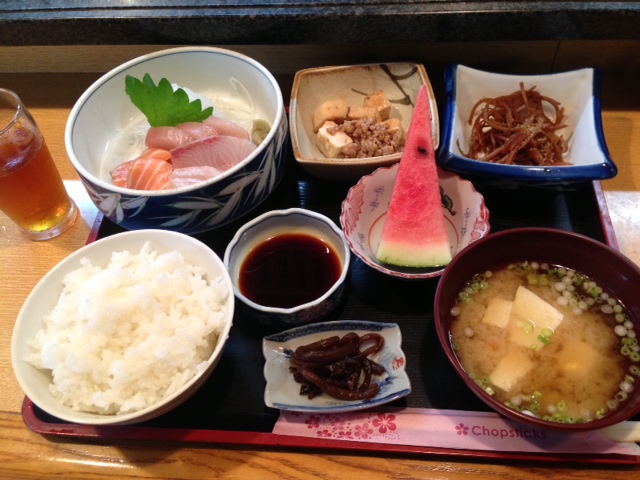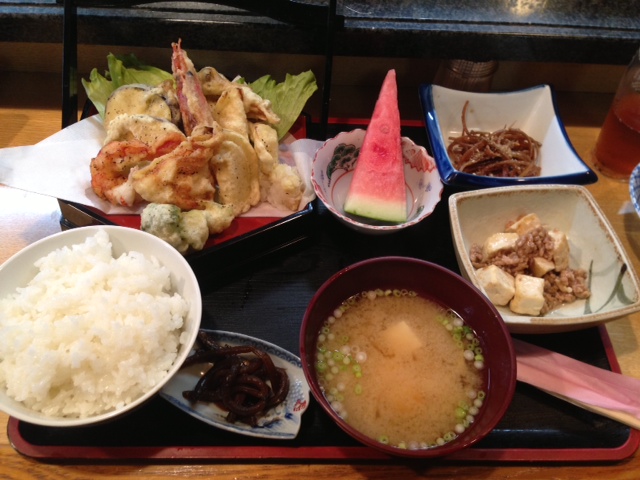 This restaurant has six seats at the bar, and two seats at the table. It's a little narrow, but comfortable.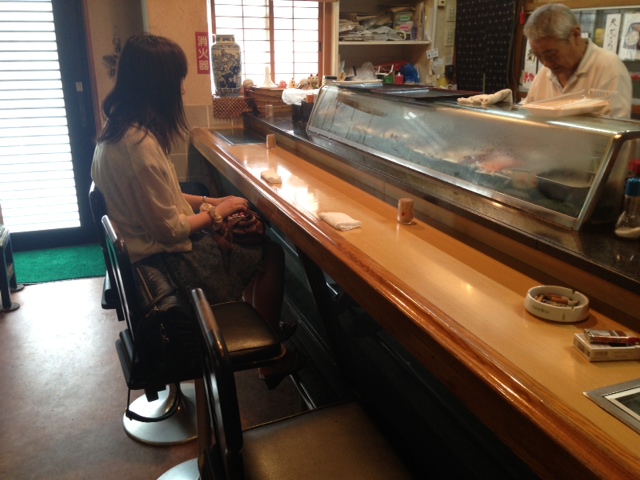 ~Menu and prices~ (without tax)
Sabasashi 700
Shishisashi 700
Geisashi 700
Tempura set meal 800
Sashimi set meal 800
Basashiakami 950
Kaisenndonn 1,000
~Basic information~
Hour : Open from 8:00 to 21:00 (the morning sets are served until 11:00)
Regular holiday : Every Tuesday
Tell : 0855-23-2319 ( Japanese only)
●Address : Aioicho 2 town Hamadashi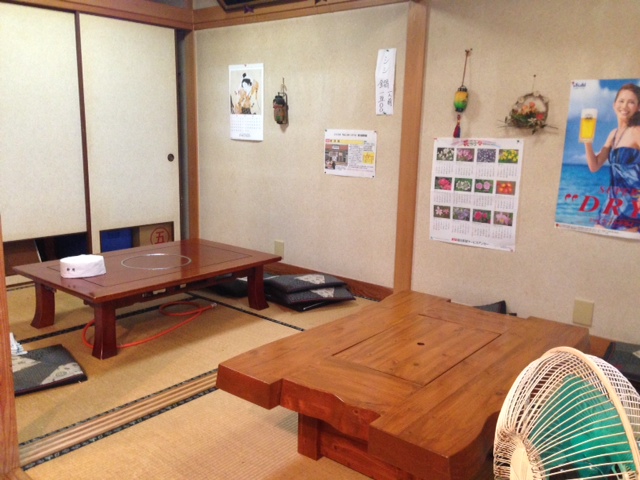 (written by Chiaki)