Ahmed ( Indian Restaurant)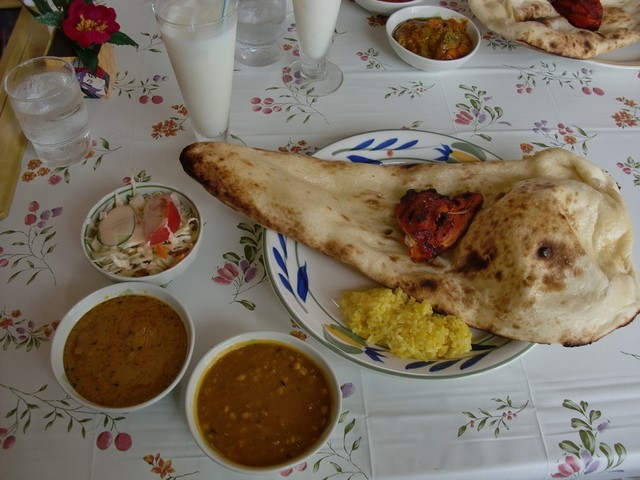 My favorite restaurant is Ahmed. This is an Indian Curry restaurant. We can eat many kinds of Indian foods there.
This picture is the 'C lunch set'. with Nan bread. Nan is made with wheat flour and yogurt. Nan is delicious. And the set lunch is very filling. It's easy to order even if you can't speak much Japanese. There are pictures on the menu. When we went, the waiter didn't speak much Japanese or English. Just point to the menu and you should be OK!
You can walk to Ahmed from the main post office. Head towards the tunnel or university and you'll see it on your left. You can go to Ahmed by bus too. If you want to go there by bus, you should take the bus from the university. When you get off at Tonomachi, you can see Ahmed across the street. The bus fare is only 100 yen from the university.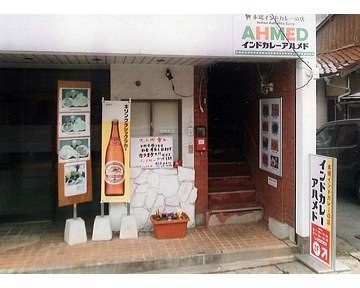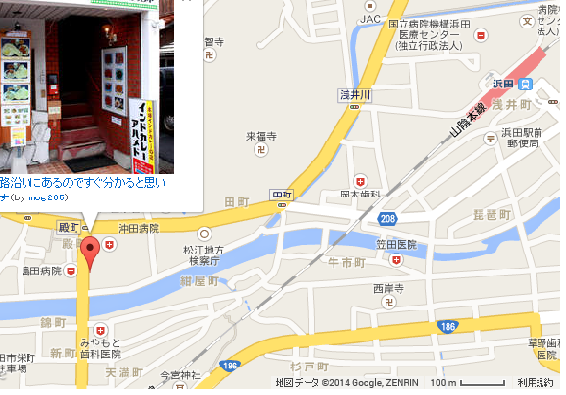 (written by Honoka)