Kakita Katsuro Mask Workshop
Iwami Kagura is traditional dance in Iwami region and performers wear Kagura masks for the performance rather than make-up. Mr. Kakita and his son make kagura masks in their studio, which has been located on the west side of Hamada city since 1972. You can see their professional works and a lot of masks.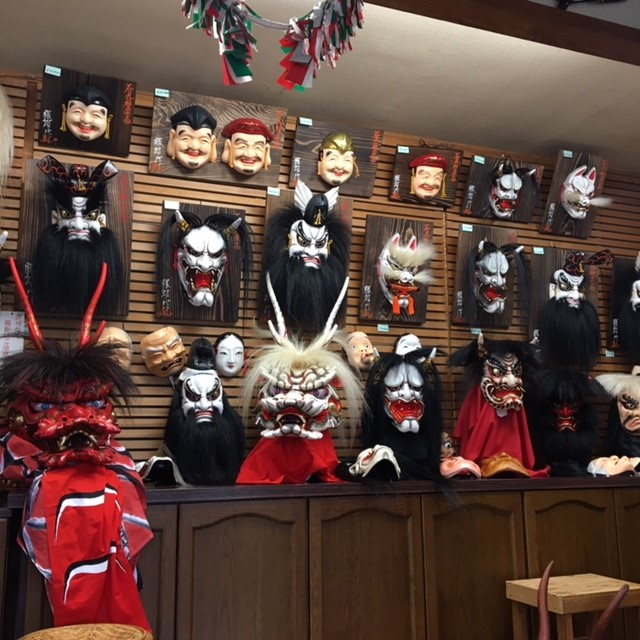 Masks are usually made of wood, but Iwami kagura masks are made of Sekishu Japanese paper which is registered as a UNESCO intangible asset. Thanks to the Japanese paper, the masks are tough and light compared to other masks. The way of making kagura masks is firstly making a rough design using clay, let it dry,then put Sekishu Japanese paper on the mask and break the clay. After that, the craftsmen make holes for its eyes and noses with heated metal rods, and color the masks.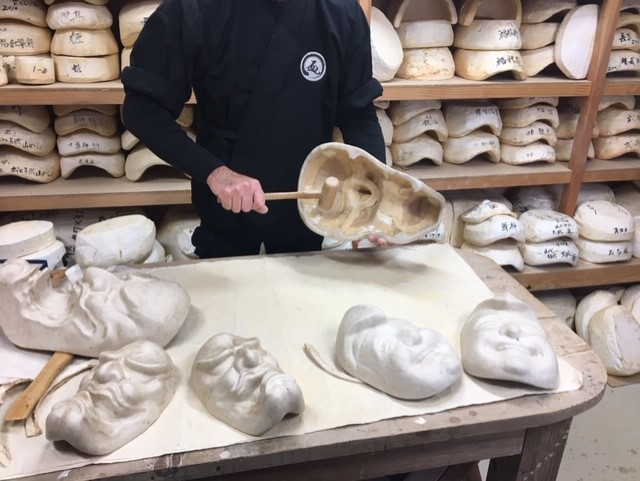 You can buy these masks at the studio.
They also get orders from customers and make kagura masks for them.
You should see their professional works with your own eyes and get a better idea of Iwami kagura.
Opening Times: 9:00a.m.- 6:00p.m.
Closed: Wednesday
Website: http://kakita.ai-fit.com/
Tel: 0855-27-1731 (in Japanese only)
Address: 〒697-0062 636-60, Atsuta-cho, Hamada city, Shimane, Japan