Half day trip in Tsuwano
Distance:km
Minoya is good place to have lunch. It takes only a few minutes from Tsuwano station. After that, how about going to Tsuwano Catholic Church. After you spend your time there, it's time to take a break. So let's go to the Sanshodo Cake Shop. You can take a rest there with cake. (Written by Chiaki)
No trip to Japan is complete without sampling the local cuisine. Plenty of little restaurants in the Iwami region have plastic food outside that you can point to, and lots of menus have pictures, too. If you're confronted with a menu covered in kanji, use these magic words "osusume wa nan desuka?" (What do you recommend?")
Minoya café specializes Japanese-style sweets. There are also so many dishes like special set meals, bean jam cake, fixed-price lunch, noodles and so on. They also have an English menu, so you can enjoy lunch there without any communication issues. It only takes a few minute on foot from the station.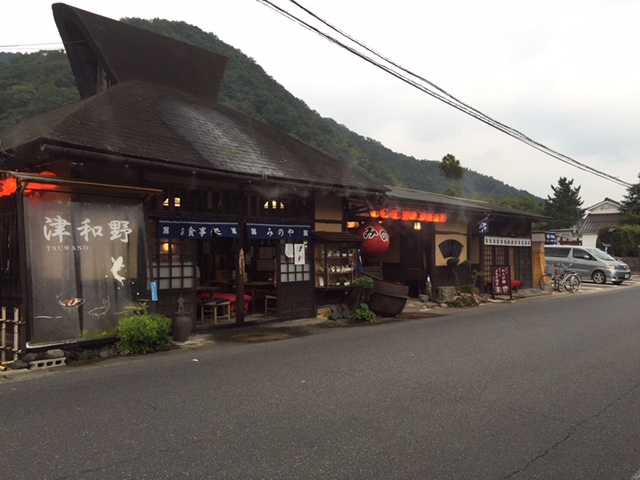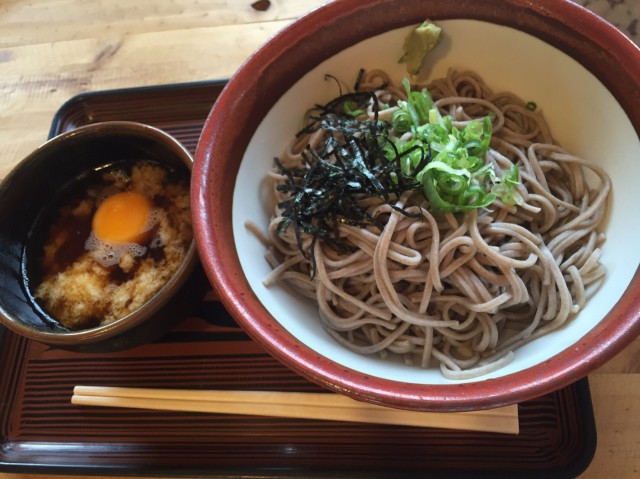 You can choose a good lunch from a variety of menus.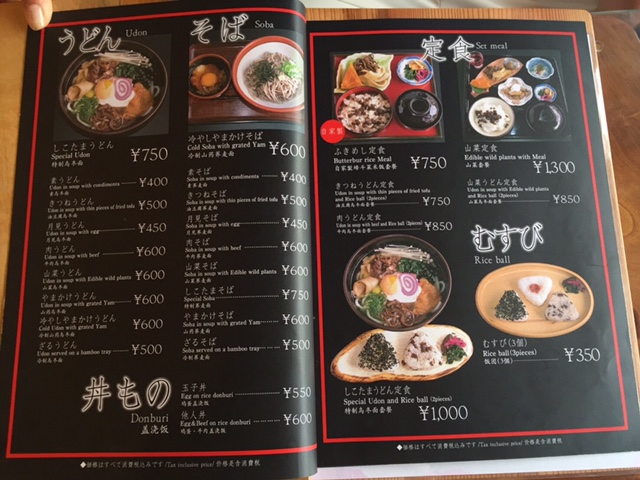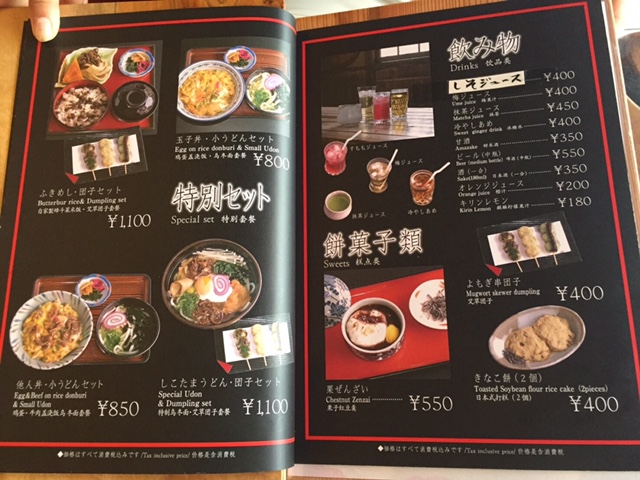 The menu list is written in English too, so you can understand the menu easily.
<Information>
Address: 75-1 Gota Tsuwano-tyo Ashikawa-gun Shimane
TEL: 0856-72-1531 (in Japanese only)
Opening hour: from 9:30 to 17:30
Holiday: Wednesdays
Directions: It's around 120 m from Tsuwano station.
(Written by Chiaki)
○Tsuwano Catholic Church
(photo copyright Ojisanjake)
There is an interesting church on Tonomachi (殿町) Street in Tonomachi district. It takes about 8 minutes on foot from Tsuwano station, 15 minutes from the castle ruins. Tonomachi Street used to have many samurai residents a long time ago, so you can see some of their houses. In the canals in this area, there are many colored carp. The carp in Tsuwano were first kept in the irrigation canals in the period from the 17th century to the 19th century. This church was built in 1892 by a German priest. It was burnt down in 1931 but it was rebuilt the next year. Inside the church, there are beautiful stained glass windows. "Otome Chapel festival" (on 3rd May every year) is start from here. The most interesting thing is that this church has tatami instead of chairs. Also, there are 12 pictures of Jesus Christ which tell a story from the Bible. Why don't you try Japanese tatami style in this church?
*Adress: Ushiroda Tsuuwano-cho Kanoashi-gun Shimane-ken 699-5605 (島根県鹿足郡津和野町後田) *Tel: 0856-72-0251 (in Japanese only) *Open assembly time: 8:00~17:30 (November ~ March 8:00~17:30) *Free entrance fee, the church is open 365 days a year *about parking area
When you visit Japan for a vacation, a trip to the countryside allows you to see a different side of the country. Iwami is far off the beaten track, the nearest big city is Hiroshima, but it can be accessed via Hagi-Iwami airport from Tokyo, JR buses from Hiroshima, JR trains, and even an old steam train.
When you visit Tsuwano, you must try their roll cake, genjimaki. Sanshodo sells Japanese confectioneries with a focus on 'Genjimaki', a rolled sponge with sweet red bean paste inside. There're also a lot of other Japanese confectionery in the store, so you can try a few things. This store started in 1951, so it has a lot of history.
There is space to take a break over tea or sweets. It's a nice space to relax or chat with your friend while enjoying a traditional Japanese store.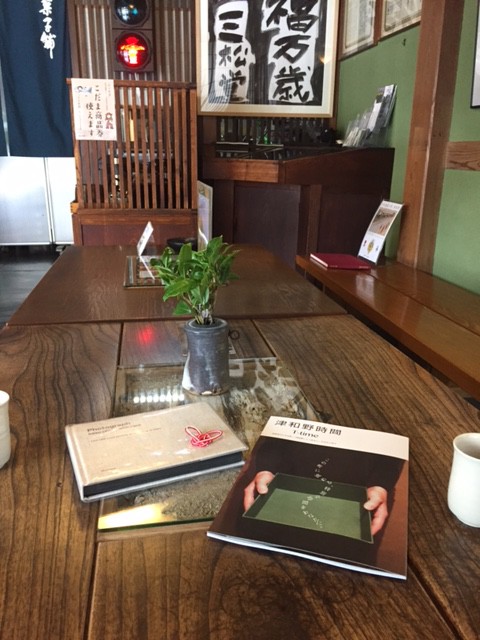 Information
Address: 19-5 Morimura Tsuwano-cho, Ashika-gun, Shimane
Phone: Free dial 0120-17-4006 (in Japanese only)
Holiday: Always open!!
Hours: 8:30~18:00
It takes 15 minutes from Tsuwano station on foot.
(written by Chiaki)