Half-day trip to Hamada (aquarium, restaurant, beach)
Distance:km
In Hamada, there is a place that we can enjoy a lot even if you don't have much time. This is a good half-day trip plan to go to aquariam "AQUAS", restaurant "Hug-hug", and Hashi beach!
More than 500,000 people visit this huge aquarium every year. It is the largest institution in Shimane which displays fish. Aquas is well stocked with fish from all over the world. Visitors can observe the ecology of 500 species and about 10,000 fish.
To enter the brand new Penguin Residence building, just turn right at the Amazon exhibition tank. Then, a passage slopes up to the penguin pool. As you know, penguins live in cold areas such as the Antarctic. Some people might have some questions if those creatures can live in warm place such as Shimane. To protect penguins from the threats of a mild climate, Aquas has a huge tank which is completely air – conditioned.
Aquas breeds four kinds of penguins to show to guests. They are the King penguin, Gentoo penguin, Rockhopper penguin, and Humboldt penguin. There is a great difference between the King penguin and the Rockhopper penguin. A King penguin is double the size of a Rockhopper penguin. This is why these two are sometimes mistaken for adult and young birds of the same species. Of course they are completely different.
If you are lucky, you can see "Penguin feeding time". The Aquas staff will show how to distinguish each sort of penguin and tell you how the penguins eat fish. For example, penguins swallow fish head first. Please be sure to check the time table if you really want to see that performance.
This fantastic building, which opened in 2011, is known for its unique exhibition systems. Guests will find themselves momentarily under the illusion that they are in cold water. If you look up at the ceiling, you will see penguins as if they were flying in the air. Moreover, there are some explanation boards. Reading these is the easiest way to learn the habits of living penguins.
Takuya. I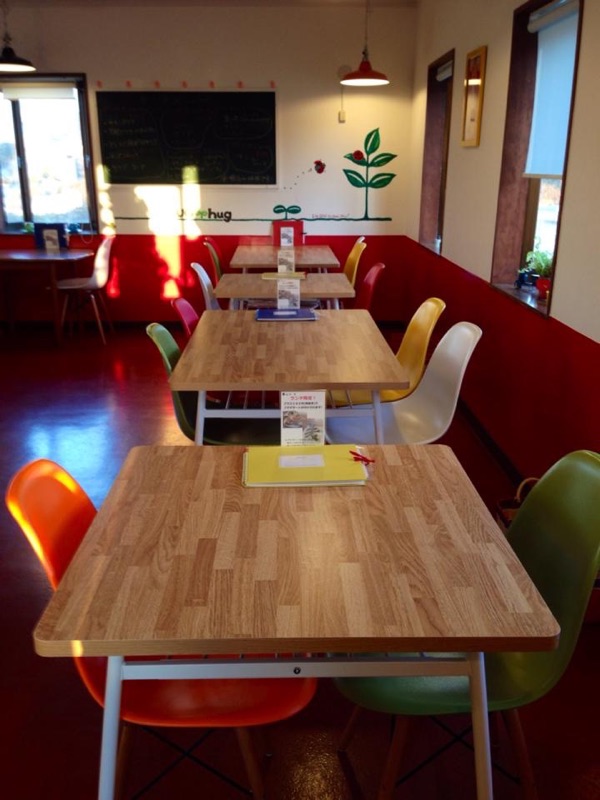 「Hug・hug」opened in June, 2014. It's on Route 9, near Aquas, and has a red roof so you can't miss it. It serves lunch, and a lot of sweets and drinks.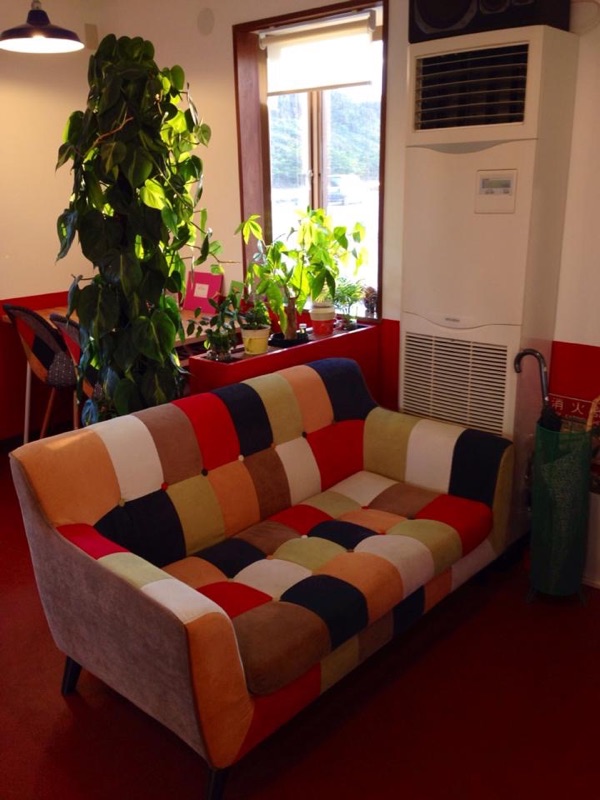 There have 4 lunch choices: Plate lunch, Pasta lunch, Loco Moco lunch and Kid's menu.
This is one of Plate lunch's menu. It changes every week. So we can enjoy a lot of kinds of lunch. If you want to check week's lunch menu, you can find it on Facebook.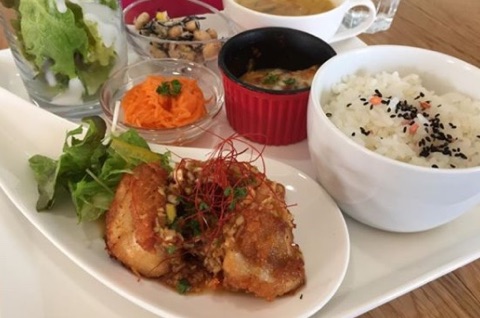 Pasta lunch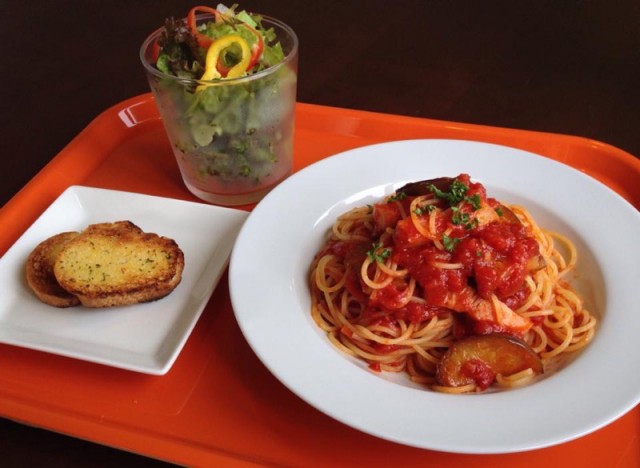 Loco Moco lunch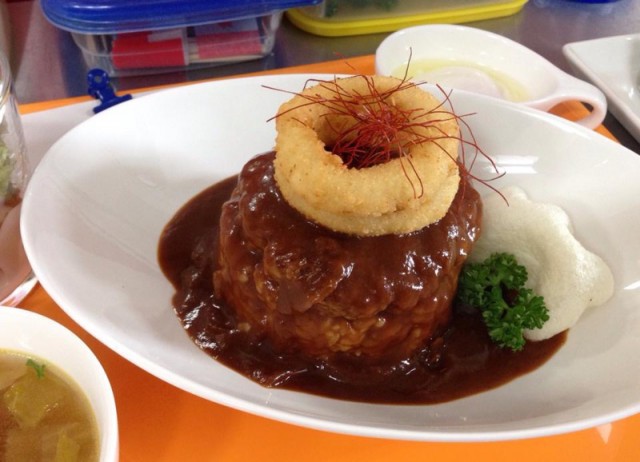 Café time is also nice.
But if you want to enjoy items from the café menu, you can only order it during café time (p.m.2:00~p.m.5:00)
Waffle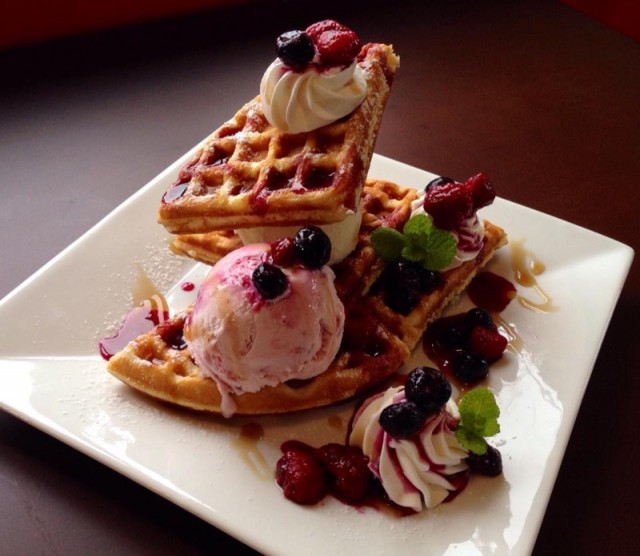 Pancake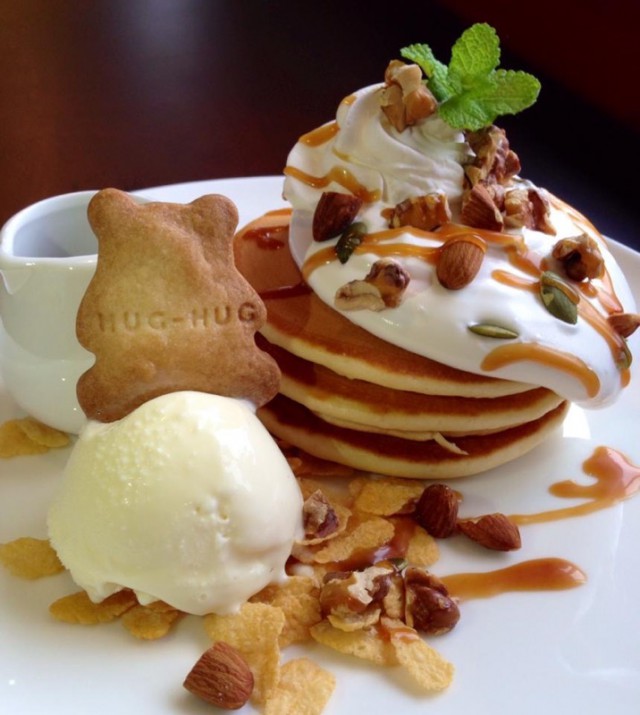 Address : 浜田市久代町1655-28
TEL : 0855-22-9620 (Japanese only)
Time
Lunch a.m.11:00~p.m.2:00
Café p.m.2:00~p.m.5:00
Hashi beach is a very popular beach in the Iwami region. This beach is located in Iwami Seaside Park.
From Aquas, you can get to the beach by crossing a pedestrian overpass called Hashi Tower. It takes only a few minutes! You can also walk to the beach from Hashi station. The sunsets from this beach are spectacular. It's a perfect way to finish off a visit to the aquarium.
Of course you can swim in the sea in summer. This beach opens in the middle of July every year and the sea is shallow for some distance from the shore so it's good for families with children. But camping, wind surfing, water-skiing, jet-skiing, fireworks and BBQ are forbidden to protect nature.
Shower----- 200 yen for 2 minutes. (Make sure you have change!)
Changing rooms----- free
Parking lot fee per day in peak season---- 200 spaces
*1000 yen for a car
*1500 yen for a minibus
*2000 yen for a bus
*100 yen for a motorcycle
Hashi beach (波子海岸)
Address: Hashi Gotsu Shimane 699-3161
(〒699-3161 島根県江津市波子町)
Tel: 0855-52-0534
Open: Middle of July ~Middle of August
(Written by Emi )