Higuchi Ryokan (traditional inn)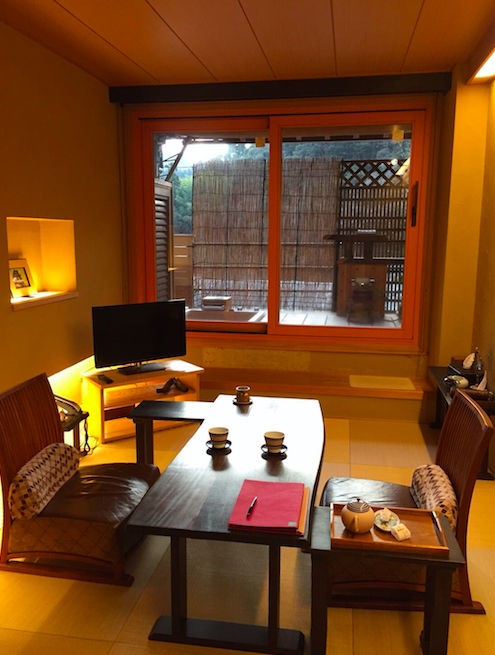 If you want to see old rural Japan during your vacation, a trip to Arifuku is prefect. Ryokan Higuchi is a traditional Japanese style inn in Arifuku, a hot spring resort. It was built in 1897, but the building has been completely refurbished in an elegant modern Japanese style. Staying at a traditional inn, or ryokan, is not as cheap as staying at a hotel chain, but you should budget to stay at least one night to enjoy the experience.
We stayed in the "Hachiman" room. It has tatami floors and futons for sleeping. There is even a massage machine in this room.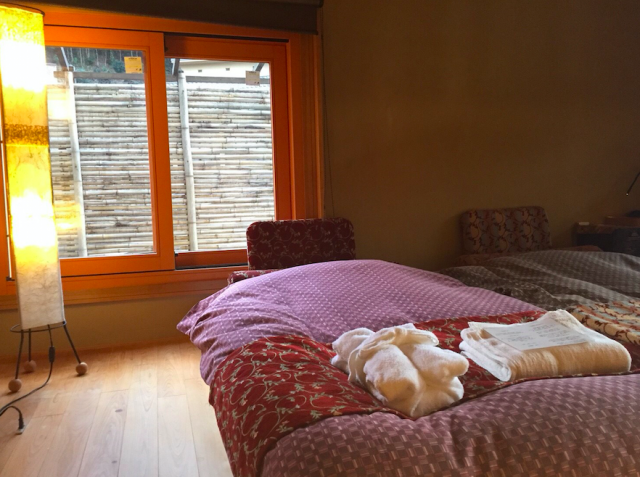 Surprisingly, there are two private bathtubs located outside. You can enjoy a hot spring in solitude or with friends and family.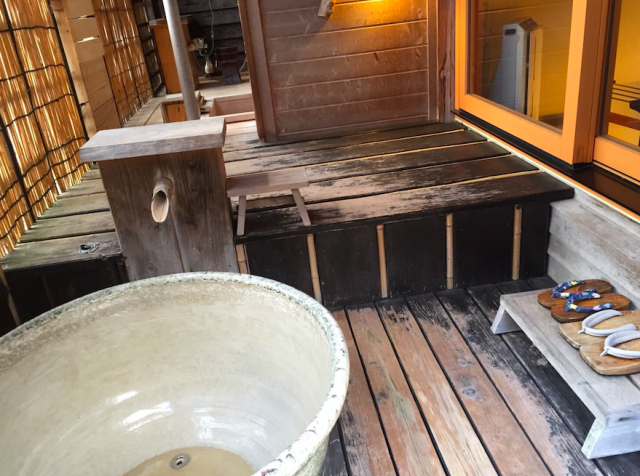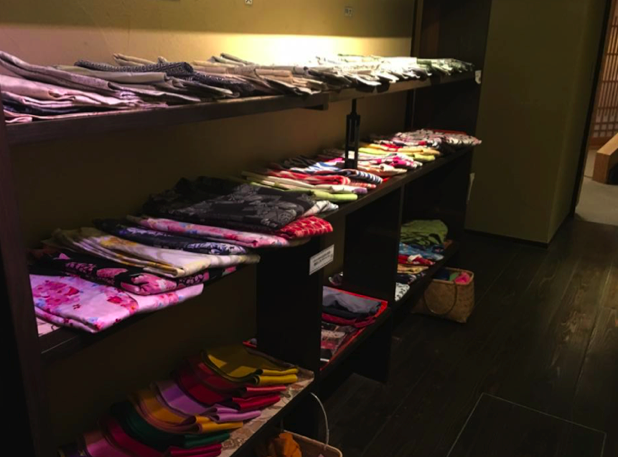 You should also experience wearing yukata (a light summer kimono) at Higuchi. You can choose the colour you like from a wide selection.
All meals at Ryokan Higuchi are made with local ingredients. For example, fish and meat are from Iwami region, the western part of Shimane. We ordered the Nodoguro plan. Nodoguro is one of the most popular fish in the Iwami area. We tried Nodoguro sashimi, and fried Nodoguro. It was absolutely delicious, with the attention to presentation you can only find in a Japanese inn.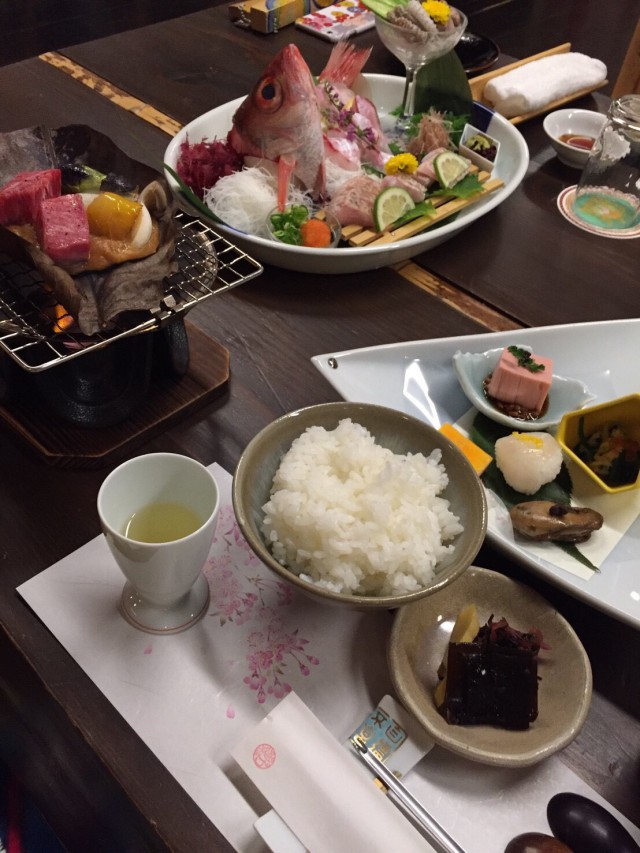 At Ryokan Higuchi, you can experience traditional Japanese living. Ryokan Higuchi also has a website in English. The website shows how to get to there and explains characters of the rooms. When you make a reservation, you can even send email in English. So it's super easy to visit this inn.
Ryokan Higuchi 旅館 樋口
Address: 〒695-0156 Arifuku-Onsen-cho 695, Gotsu city, Shimane prefecture
Tel: 0855-56-2111 (in Japanese only)
Website: http://www.arifuku.com/english/day/welcome.html
*You must reserve in advance
Budget: over ¥18,000 each (before tax) for dinner, bed, and breakfast