Umeno mise
A visit to the Iwami region of Shimane should include some local cuisine. Japan is famed for its delicious food and Umeno Mise ( Look for the sign. うめの店) is no exception. It is a restaurant and cafe in Iwami Ginzan, serving fresh, local fish and vegetables, and some unusual ice-cream favours. You can choose from several weird flavours of ice-cream: wasabi or greenhorse radish paste or vanilla or black sesame. . Iwami is famous as a good place to grow green horseradish. So give it try!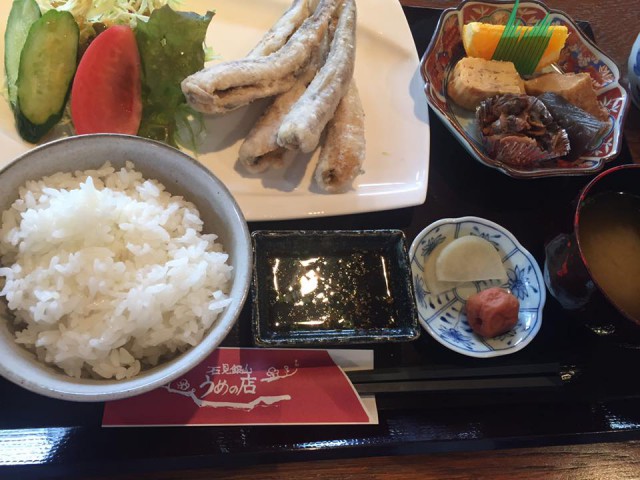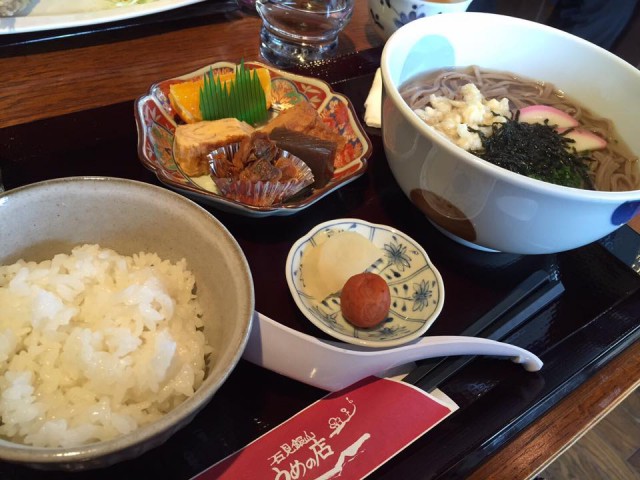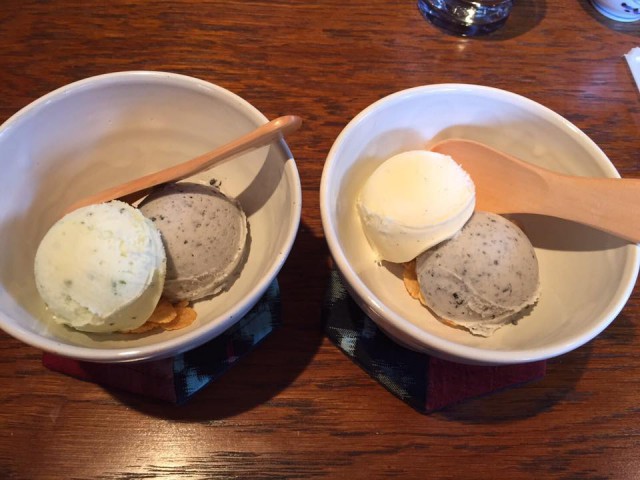 The building is in the old Japanese style so you can take some great pictures while you eat. You can eat lunch and sweets on the first or second floor while enjoying the view.
MENU (including tax)
Deep fried sardine ¥900
Deep-fried chicken ¥900
Deep-fried pork cutlet ¥900
Hot buckwheat noodles ¥900
Hot wheat noodles ¥900
Omelet rice (with salad) ¥800
The menu is written in both Japanese and English. If you want to drink coffee or tea after lunch, it costs half the usual price. When you have a refill of rice, it only costs an additional ¥100. Good for travelling on a budget!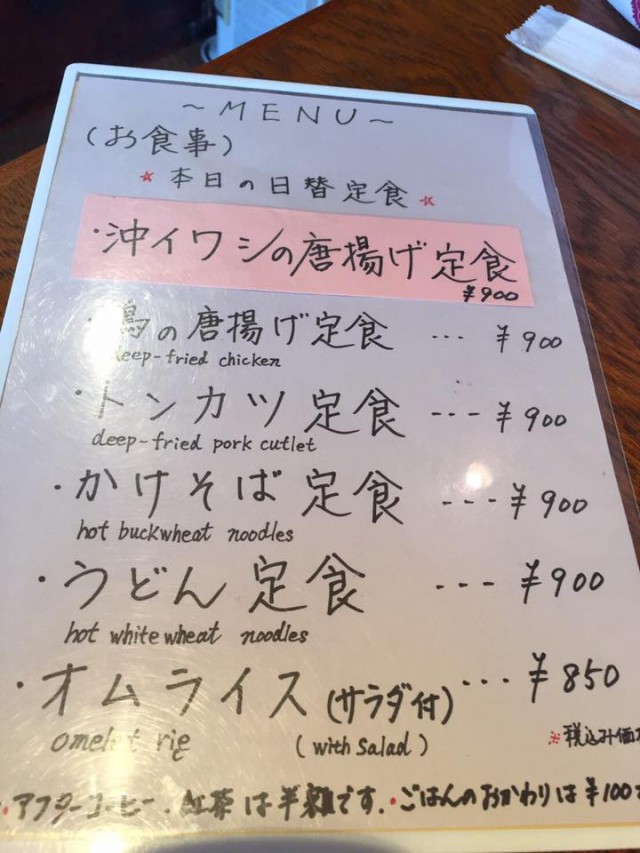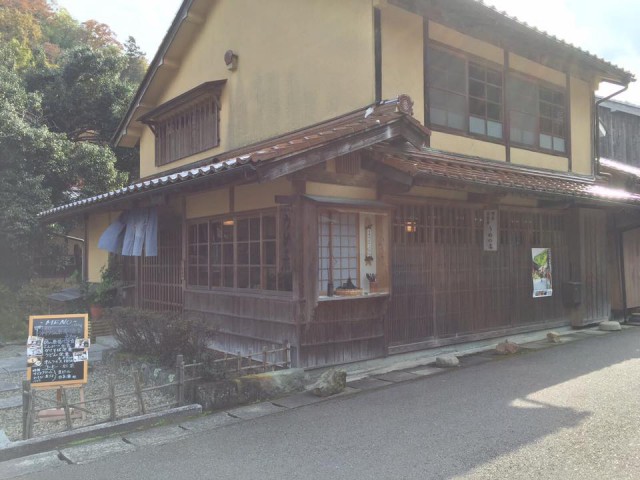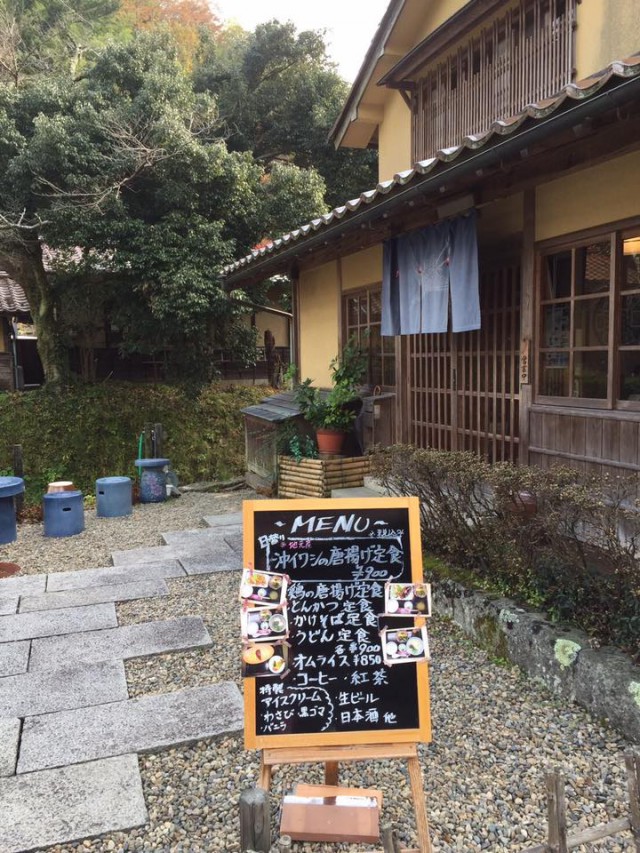 Address: 〒694-0305, ha58 Omori-cho Oda city, Shimane
Tel: 0854-89-0577 (in Japanese only)
Open: 10:00~17:00(16:30 is last orders )
Closed: on Tuesdays ※when Tuesday is a national holiday, the following day is closed
Parking: None. Use the car park at the bottom of the main road, or at the World Heritage Site.