Tonomachi Saryo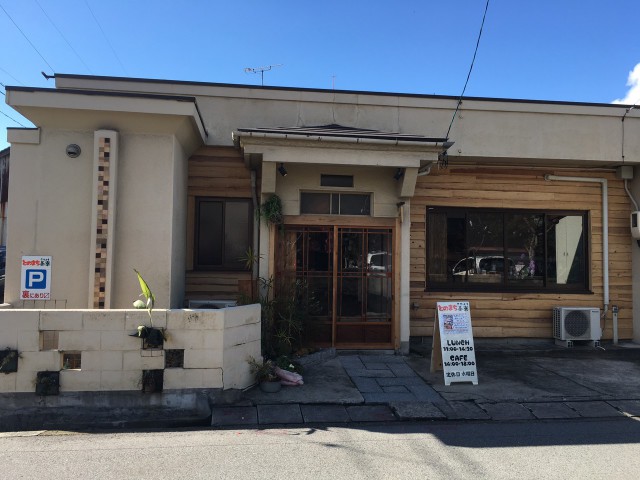 If you want to try macrobiotic food, this restaurant is located behind Hamada post office near Hamada city office. Vegans and vegetarians can eat at here without any worry. All of the dishes are made from fruit and vegetables, and there is no animal produce such as meat, eggs, or dairy. You can choose from two kinds of lunch from two kinds: Tonomochi Lunch or Scone Lunch. Tonomachi Lunch is the daily special main dish, four to five vegetable side dishes, brown rice, and soup. Scone lunch includes two kinds of scones made without eggs and milk, salad, a vegetable dish, and soup. All of dishes are made from local vegetables and natural seasonings.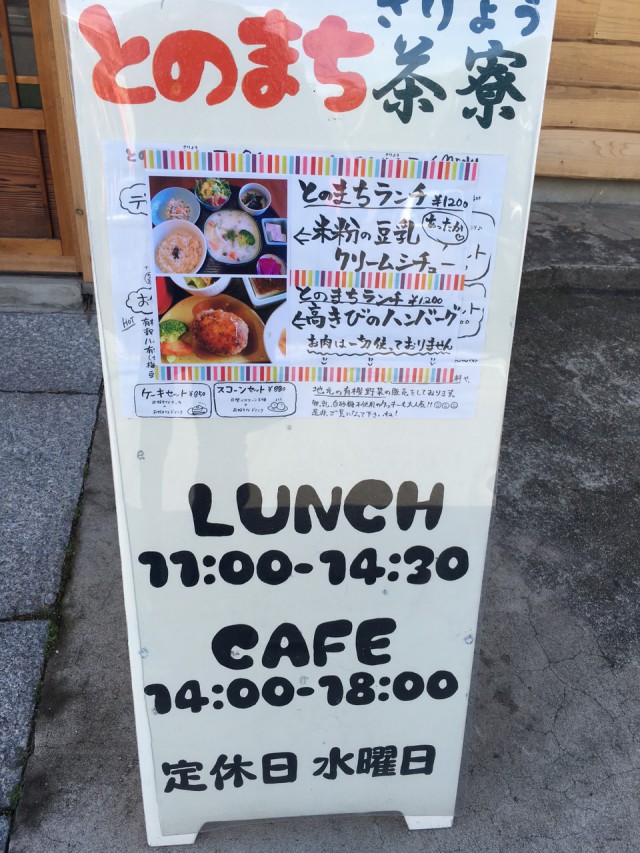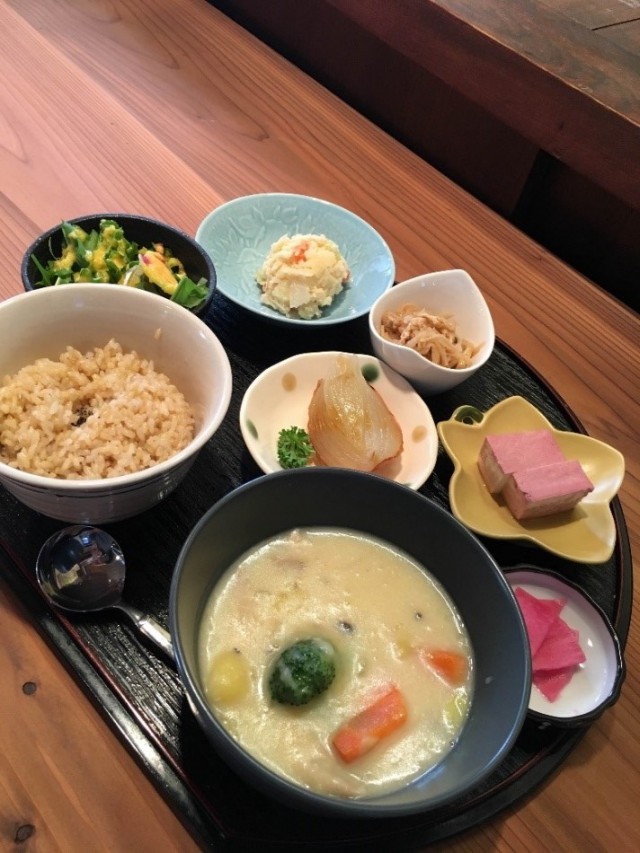 This is Tonomachi Lunch with 'cream' stew. This cream stew made from rice flour and soymilk. There were five kinds of side dishes: baked onion, tofu flavored with ume or plum, an organic vegetable salad with orange dressing, a sesame-flavored potato salad, and thin dried strips of daikon. Another Tonomachi Lunch serves vegetarian hamburgers as the main dish.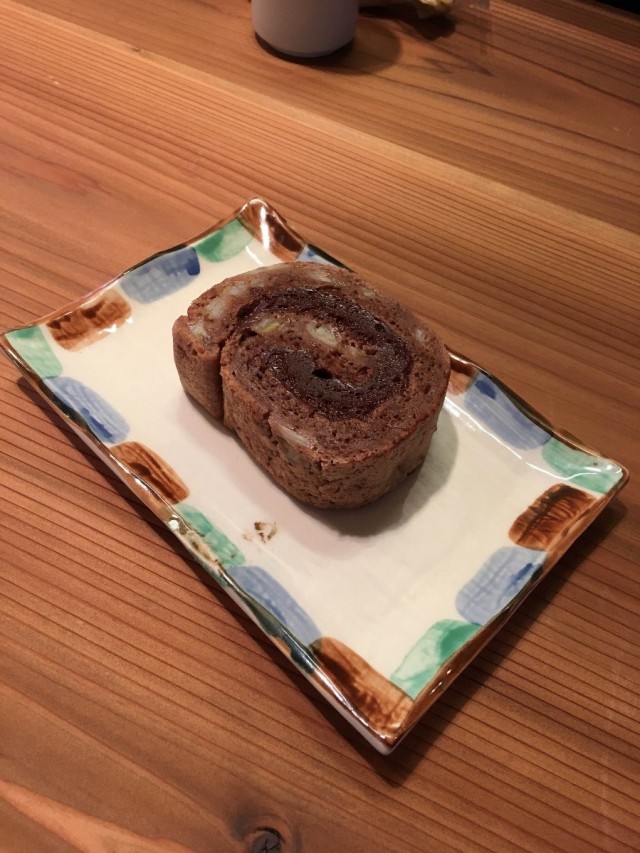 You can enjoy delicious cakes and beverages at this restaurant. The owner makes different cakes every day, so it's fun to go there and see what she's made! This picture shows chocolate banana cake. This cake is one of her most popular cakes, but it is only available sometimes. There are many kinds of beverages: organic coffee, organic tea, organic orange juice, and so on. The restaurant recommends the cake combo includes a cake and a drink for 850 yen.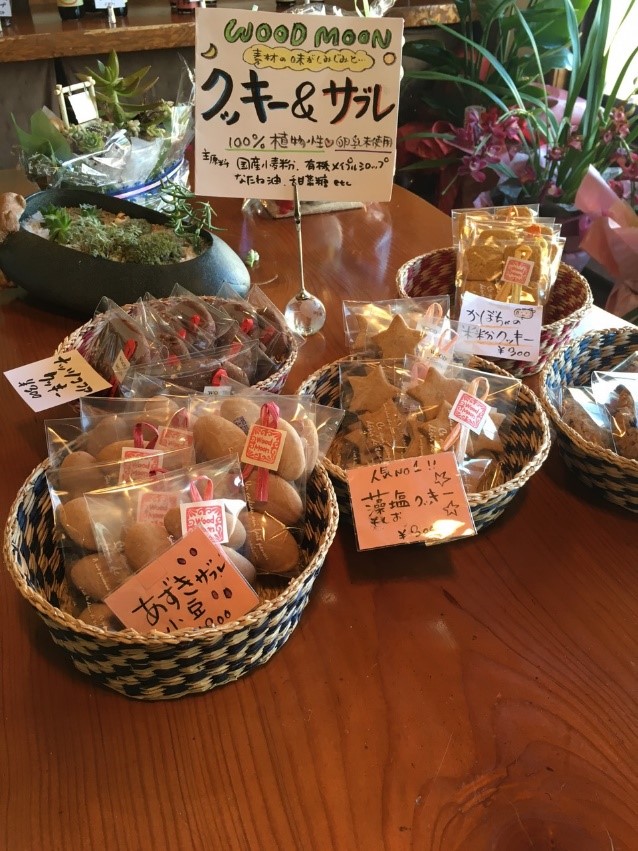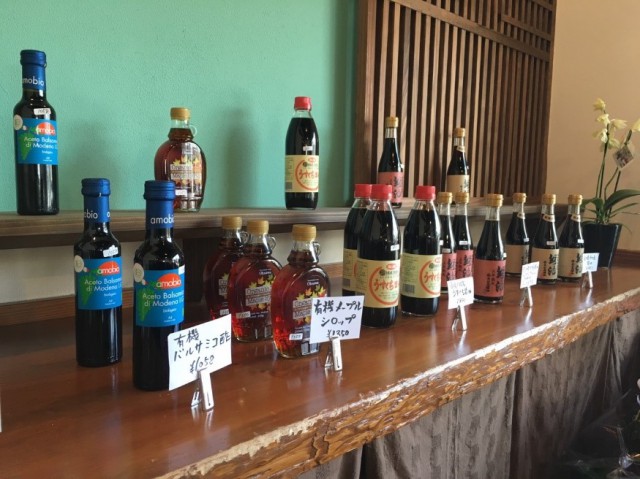 Saryo is actually an old Japanese traditional house. This restaurant has a small Japanese garden. So you can dine in a relaxed atmosphere. After eating, you can enjoy shopping. Many kinds of seasonings, and local vegetables are sold there. In addition, bread and cookies made of Japanese wheat flour are popular. They don't include eggs or milk. These products would make good souvenirs!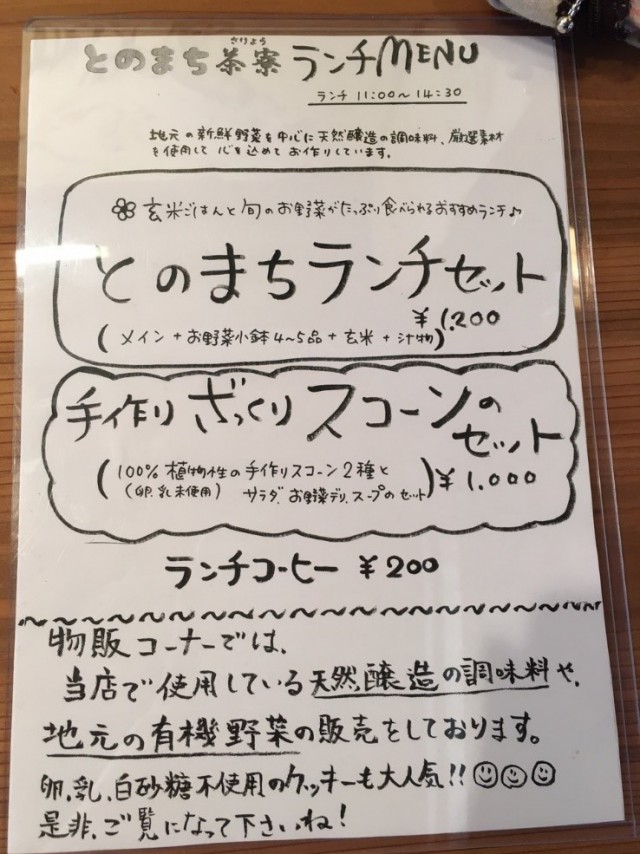 Tonomachi Lunch: 1200 yen
Scone Lunch: 1,000 yen
After Lunch Coffee: 200 yen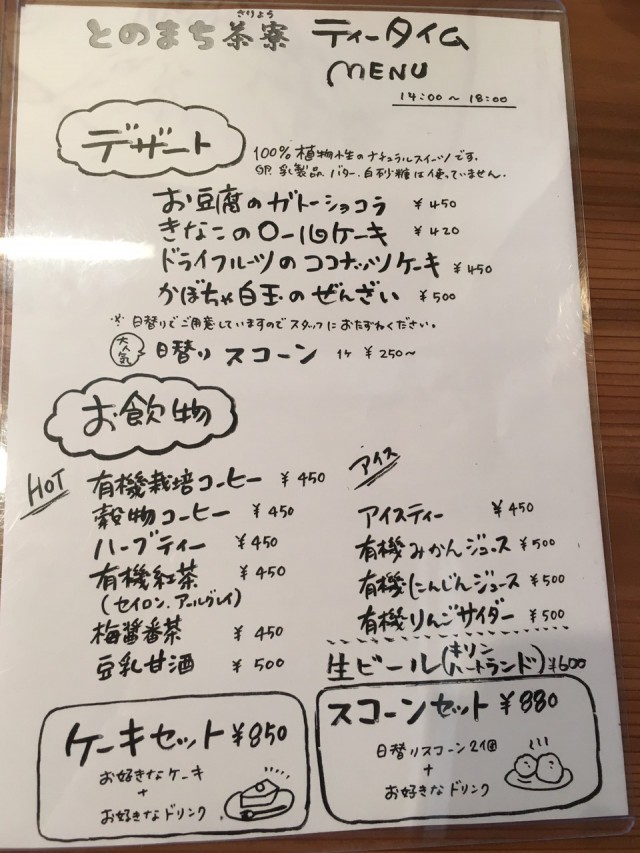 Tofu chocolate cake: 450 yen
Soybean flour roll cake: 420 yen
Dried fruit and coconut cake: 450 yen
Zenzai (rice flour for dumplings includes a pumpkin)
Daily Scone: 250 yen~
HOT Beverage
Organic Coffee: 450 yen
Grain Coffee: 450 yen
Herb Tea: 450 yen
Organic Tea (Ceylon tea or Earl Grey tea): 450 yen
Umesho Bancha: 450 yen
Soymilk and amazake: 500 yen
Cold Beverage
Ice Tea: 450 yen
Organic Orange juice: 500 yen
Organic Carrot juice: 500 yen
Organic Apple Cider: 500 yen
Beer- Kirin Heartland: 600 yen
Combo
Cake Combo (a cake and a beverage): 850 yen
Scone Combo (two scones and a beverage): 880 yen
< Information >
TEL: 0855-22-6327 (You had better make a reservation in Japanese because lunch is sold out sometimes!)
Address: 〒697-0027
79-40 Tonomachi, Hamada, Shimane
Open: Lunch 11:00~14:30
Café 14:00~18:00 (Last order 17:30)
Close: Wednesday
Parking area: Behind the restaurant
Information: Search "とのまち茶寮" on Facebook
https://www.facebook.com/%E3%81%A8%E3%81%AE%E3%81%BE%E3%81%A1%E8%8C%B6%E5%AF%AE-739335252868688/?fref=ts
* Google map shows the place of "Umai Tonkatsu Itokichi" instead of "Tonomachi Saryo. "
Umai Tonkatsu Itokichi closed, then Tonomachi Saryo has opened.