Daikichi
In Hamada city, there is a cool Yakitori restaurant called Daikichi. Yakitori is a Japanese food which is made from several bites-sized pieces of chicken, skewered on a bamboo stick and grilled over a charcoal fire. This place has so many kinds of Yakitori. There are some Japanese flavor Yakitori like Wasabi, soy sauce Yuzu (Citron), and Ume (plum), and there are also some Italian ones, and sweet and spicy ones. The building is also very unique. It's a really small place but very cozy and relaxing. I'm sure you can have a great time there!
It's located in Asahi town in Hamada city. It's right next to the Popura, the convenience store, and the exterior of the building is very colorful so I think it's easy to find.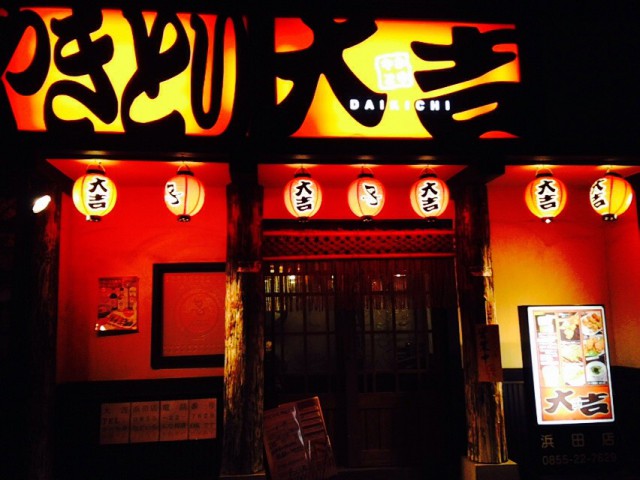 ●Important Information
・Address : 1506 Asahi-machi, Hamada-shi, Shimane-ken
・Open time : From 5pm
・It's closed every Monday.
・Tel : 0855-22-7629 (in Japanese only)
(Written by Narumi)